Indian Packaging industry's CAGR for 2022-2026 is projected at 9-11 percent. Andhra Paper Limited has ambitions to reap relevant benefits. The Board has approved an investment of INR 2,000 crore to acquire paper board machinery of 1,75,000 TPA production capacity. The production capacity of pulp and paper board shall increase by 2,21,000 TPA and 1,56,000 TPA respectively. The proposed project is expected to finish by 2025 if all authorized clearances follow.
January 31, 2023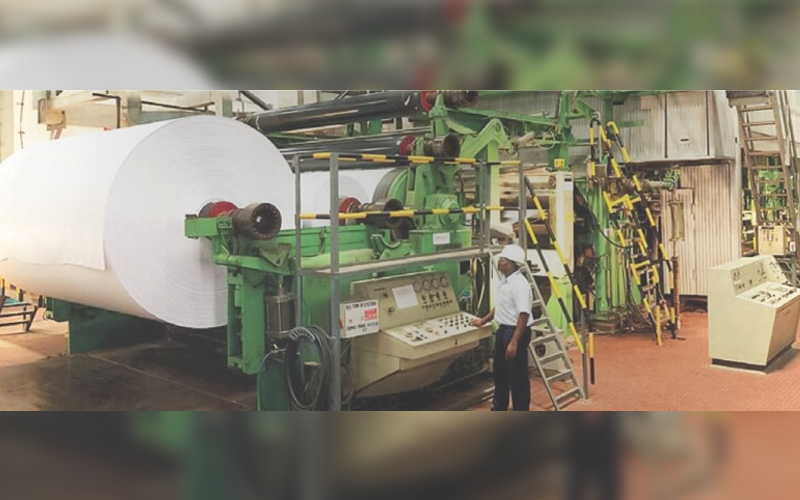 On January 31, 2023, Andhra Paper Limited's Board of Directors approved the Green Field Project for expanding the production capacity of their pulping and paperboard manufacturing at their Kadiyam unit.
Watch: IVAX Paper Chemicals Interview
The proposal presented suggested acquiring additional paper board machinery (KA#4) of 1,75,000 TPA to increase the production capacity of the company. The company intends to increase its production capacity by 2,21,000 TPA pulp and 1,56,000 TPA paper board production to the current 87,000 TPA (at 95% utilization). The new investment is expected to cost the company approximately INR 2,000 crore.
According to Mordor Intelligence's report, the Indian packaging industry is slated to grow at a CAGR of 12.60 percent for the 2022-2027 period. Andhra Paper Limited seeks to make the most of the ongoing industrial growth trend. Along with the clearances and further project execution, the company could start the proposed production by 2025.
In line with Section 30(4) of SEBI regulations, the company released a press statement immediately after the proposal was accepted by the Board in the meeting. The project can only be heralded with the final approval of the company's Board, which is subject to various government clearances, such as the environmental clearance of the Ministry of Environment & Forest for Climate Change.
Also Read: Yash Pakka is among Top 50 in Best Workplaces in Manufacturing 2023
Andhra Pradesh's SIPB meeting was held on February 7, 2023, under the supervision of Y.S. Jagan Mohan Reddy, State Chief Minister. The committee approved proposals amounting to over INR 1,44,000 crore for establishing heavy industries in the state. Andhra Paper's proposal is also among them. As per the reports, SIPM has granted the company to make an investment of up to INR 3,400 crore to execute the proposal.