IPPTA conducted its zonal seminar in Hyderabad on November 23-24, 2018. The theme was 'Automation for Process, Asset, Productivity, Quality, and Marketing Optimization.' Most of the speakers agreed that process of automation and digitization has begun in the paper industry, but the industry is yet to take this whole experience on a new level, which means beyond the process. The speakers shared their experiences as to how automation, digitization, data analytics, robotics, etc. have been instrumental in solving problems which hitherto have been difficult for manual interventions.
Automation: Towards Process Optimization
"Industry 4.0 automation started with QCS and was later borrowed by asset management, and now is used for integration of various functions across the industry. While most of the industries have implemented Industry 4.0 in their operations and functions, it has been introduced quite late to the paper industry."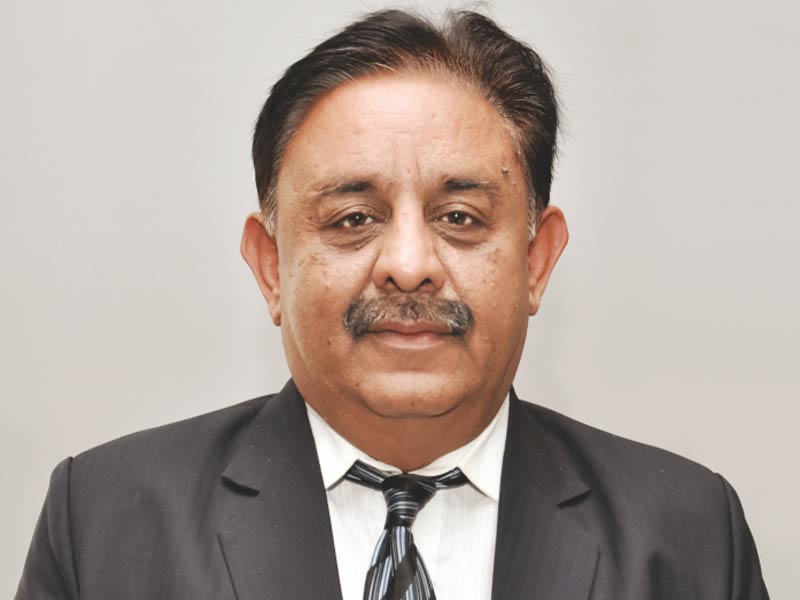 In his welcome address, Mr. Sanjay K. Singh, Chairman- IPPTA Organizing Committee & Divisional Chief Executive, ITC Ltd., PSPD, said, "The paper industry is going through lot of pulls and pedals. Whatever we started decades ago was on manual operation but the automation technologies have now taken the root with time. To begin with, the automation was applied on quality control systems and then to process control and later it was extended to the rest of the process. At present day, the automation is not just limited to manufacturing processes but is applied in data management of various operations and functions. The need today is to integrate each and every function within the industry."
Mr. Singh further explained how reliable services and improved quality have become the most important factors to compete in the present day scenario and how automation would help achieve those. "The two factors will only help to reduce cost and increase our commitment to sustainability, and conserve the scarcest raw material in India. The country has a severe pressure on wood supply and most of the chemicals are imported. The use of Industry 4.0 and the data management will help us control and bring down the cost," he said.
Mr. Singh said, "Industry 4.0 automation started with QCS and was later borrowed by asset management, and now is used for integration of various functions across the industry. While most of the industries have implemented Industry 4.0 in their operations and functions, it has been introduced quite late to the paper industry. However, few companies in the industry have already implemented it effectively in their activities.
"Four years ago, at ITC Bhadrachalam, there was a proposal to optimize the captive power plant. The challenge was how to reduce the cost and it was difficult to make it happen. It was a substantial cost but the top management decided to go ahead with it. We did the trial for almost six months and we took the product at full cost post the trial. We subsequently implemented it but it took us time and a lot of number crunching across the processes to fully realize the benefit. At the end of the day, the data crunching and throwing up the optimum scenario at every 15-minutes cycle did benefited us," said Mr. Singh while exemplifying the signification of automation implementation in captive power generation.
Much Done, Much Yet to be Done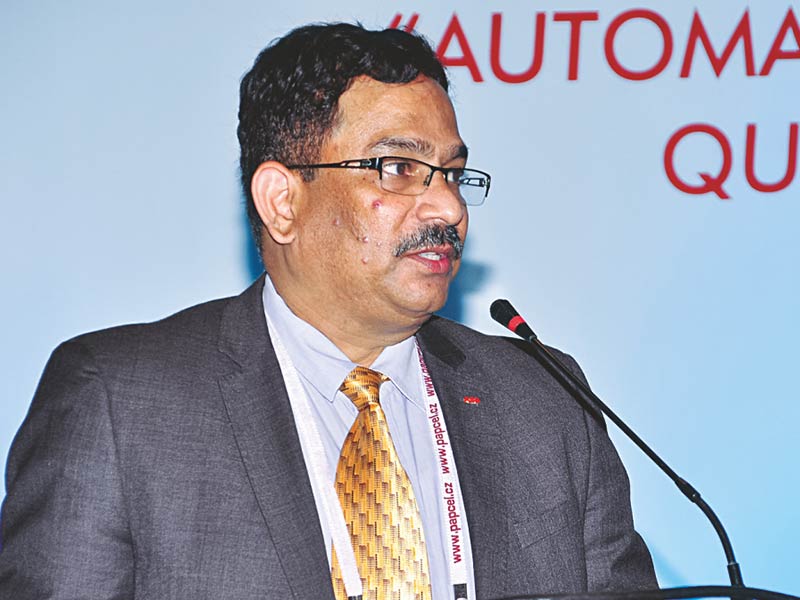 "The immediate priority for us in India, where digitalization can actually benefit and give us the sort of savings and improvements, would be the improvements in the areas of energy, efficiency, productivity, reliability, safety and quality."
Delivering his keynote address, Mr. Madhav Vemuri, President- Industrial Automations and Country Service Operations, ABB India Ltd, said, "We have now automation extended almost to all industrial functions. The automation is not just related to PID loops now, it is much beyond that! As we all know that in India the automation started in a very small manner back in early 1990s in some areas having sensors, PID loops and standalone system. The automation was basically focused on the process functions like PID loops, the operational parameters — starting from pneumatic hydraulic to the current level of DCS systems.
"In the automation technology, there are quite a few organizations which are progressive and forward looking, and have invested a lot in getting the power and process automation integration. These companies started extending the automation not just to process control but also have begun incorporating and integrating SAP like systems. As of now, we are at a decent level of having the focus towards the automation for the main purpose of controlling the process and maintaining some quality parameters within the limits, and having an ERP interface like SAP for business related extensions and parameters.
But the Indian industries, especially the paper industry, have miles to go in the area of automation. Mr. Vemuri said, "It is not that we have not understood what automation beyond the process control is but what we have done so far, in my opinion, a good beginning though, is not enough for us. Moreover, it is not something which we need to worry much about because it's not that the world has gone too far on this front. If you look at the global scenario in terms of the digital era for the various industries, most of the core industries are still at a very initial phase of automation or digitization. Only few industries like e-commerce, media, and packing sectors have adopted the automation very profoundly and extended its usage across the entire value chain.
"Having said that, it gives us a clear message that there is enormous amount of potential to look at the areas where we can employ the automation and digital dimensions to get real value out of those features and functionalities. So, if you look at the automation in the context of Indian industries, it should have evolved with a period of time in terms of power and process automation, the next level of data management, augmented reality, and other ultimate level of autonomous operations.
Explaining further how automation is being implemented on elevated levels and sensitive operations, Mr. Vemuri said, " Is automation something far away from the real world? No. If you look at the air traffic control, it is being operated from a central system. There are plans to have central ATCs for 10-15 small airports in a particular region. So when people can go to the extent to have a critical operation like air traffic being monitored and controlled from a central location, why can't we implement automation in paper and pulp mills?
However, before we reach to the next level of automation and digitalization, we still have enough things to do to make the system much more stable and reliable. The immediate priority for us in India, where digitalization can actually benefit and give us the sort of savings and improvements, would be the improvements in the areas of energy, efficiency, productivity, reliability, safety and quality. These are the areas what we really need to focus on first and that is where these types of enablers will make our journey much more sustainable and comprehensive.
"Some of these factors were considered to be part of disruptive future technologies until present day. Whereas today, cyber security as an example is an important key to our all ERP systems without which we cannot sustain our operations. As per a report, more than 700,000 cyber attacks were there on the Indian consumers and industries in first eight months of 2018, half of which originated from Russia. The attack is no longer related only to the banking sector or the government offices; it is now targeting the private businesses as well. With these kinds of threats looming, it is important for us to have a robust cyber security systems we can rely on. When we talk more and more about automation, digitalization, and intelligence sensors, it is extremely important to look out at the ecosystems which can make our digital journey more stable."
Mr. Vemuri further said, "Similarly, when we want to expand the scope of automation across the value chain, blockchain is something which is going to be the most important and immediate opportunity for us. It will help us to integrate activities starting from order to cash flow throughout the value chain. This is something like backward-forward integration of the value chain through digital and automation solutions. This is all about the IoT and Industry 4.0, the fourth industrial revolution. It is no longer about just producing, or just ensuring that pressure temperature flows are maintained, or the quality is consistent, or some MIS reports being available in ERP; it is much beyond all these. Are we producing in most effective way? Are we able to take care of the assets in a correct manner to ensure the designed life of the equipment, for which we have already made a significant investment?
"Is it is something which will be difficult for us to manage? I don't think so. If you look at the very-very abused equipment, for instance, electric water motor, most neglected and considered to be non-intelligent electro-mechanical equipment, they also have become intelligent. There are sensors which can monitor the online conditions of electric water motor operations, health and key parameters that can make it reliable and also effective. So, a simple LT motor, which is in thousands in every plant can become communicable, intelligent, and can start giving critical data in terms of power optimization. The data which is coming out of these kinds of sensors, if used in a correct manner, can lead to saving up to 30 percent of energy, increasing the reliability by 70 percent, and optimizing the overall footprint as we have oversized equipments and machines for various functions, and we can even start optimizing the capex investments."
Mr. Vemuri also explained how automation can lead to greater safety. He said, " Safety is one of the factors that have become extremely critical for most of the Indian entrepreneurs. It is important that we leverage the available solutions in tools to ensure the asset reliability, asset safety and also the safety of the people around. There are quite few things that are possible by leveraging the digital and automation technology in a correct manner. When we translate this into pulp and paper scenario, there are enormous amount of opportunities in terms of using the available techniques by taking the data to next level.
"Even in the current form, the DCS systems, the drives, QCSs, and the power systems store lots of data. For example, the running hours of the motor, which is configured in every single DCS, is used more as a counter rather than using it for the purpose of deciding when to go for maintenance in a more fact-based and data-driven manner rather than just displaying it because some consultant has advised to. There are temperature profiles and even thousands of alarms coming up in a single day — what are we suppose to do with these alarms? System has the capability to generate data but what good is the data if it does not serve any purpose and the operators keep ignoring it. So, it is important for us to relook where the existing DCS systems are, whether the data sources are being configured and functioning, and how we can get the value of the data even in the brownfield condition."
He said, "We are in a situation where most of our assets are 15-25 years old including the electrical and DCS systems. It is important that we actually find the ways of actually leveraging available features and functionalities to get the value of it before we start upgrading and replacing those assets. There are multiple steps that can be taken even in the brownfield scenario to see how we can actually optimize the available footprint and get next level of insights into the asset availability, reliability and focus on the value chain. After the insights are analyzed, we should start upgrading and improvising it by adding new data sources and data techniques, and get to the next level of digitalization.
"It is essential to have an approach where we can keep doing the things and implement them in a holistic way so that we do not miss the big picture and at the same time take some manageable portion, keep implementing it, get the benefits, realize the savings and reinvest it back. Even in the current form, the type of data we generate from most of the QCS systems can lead to insightful indicators that can help us to improve the process and utility consumption.
"If we are able to create robust process or mechanism through which industry is able to monitor the conditions online, and then be more factual in terms of maintaining the equipment for the purpose of cutting down the inventory and increasing the reliability. This is something which is going to be the future. It is not going to be just improvising some sensors here and there rather lead to a situation where we can create a futuristic process plans. It may be little bit far away from what we have here in India but it's not going to be difficult to achieve.
"Most of the plants are commissioned in different years so it is common to have equipments and systems of varied generations, and they are typically fragmented and not connected whereas the process is an integrated entity now. It is important to have an integrated view of the automation system to get the real value into it. That is something we can do by integrating the footprint, data, functionality and the operations. This kind of steps and approach is going to be very important for the industry. Also, the focus should be on achieving actionable analytics that will impact the functionality and operations in a meaningful way.
"It is extremely important in the brownfield scenario to have a modular and scalable solution approach. We cannot take the entire plant as a one unit and start implementing automation because it will not be sustainable. Look at it in a modular and scalable way by having a big picture so that we can have a digital landscape for the entire organization.
"I personally feel that India is at right place today to take a step change in terms of digital transformation. Internet is not something which is unknown to us and digital is not something we are unaware of. Integration of digital transformation in correct and manageable manner to the industry is something we should focus on."
How is the digital revolution shaping the world, how is it benefiting process industry, what are the challenges and how to move with real actions and transformation with the use of digital technologies?
Digitization and Advanced Analytics: Solving Real Process Problems
"The biggest beneficiary of digital transformation will be the process industry. The impacts of industry 4.0 that we see in paper and pulp industry are significant reduction in yield losses, 10-15 percent reduction in chemical consumption, uptimes going up, and so on. These are kinds of impact that digital transformation brings in the industry. The computing power has gone up dramatically and data storage has become affordable today."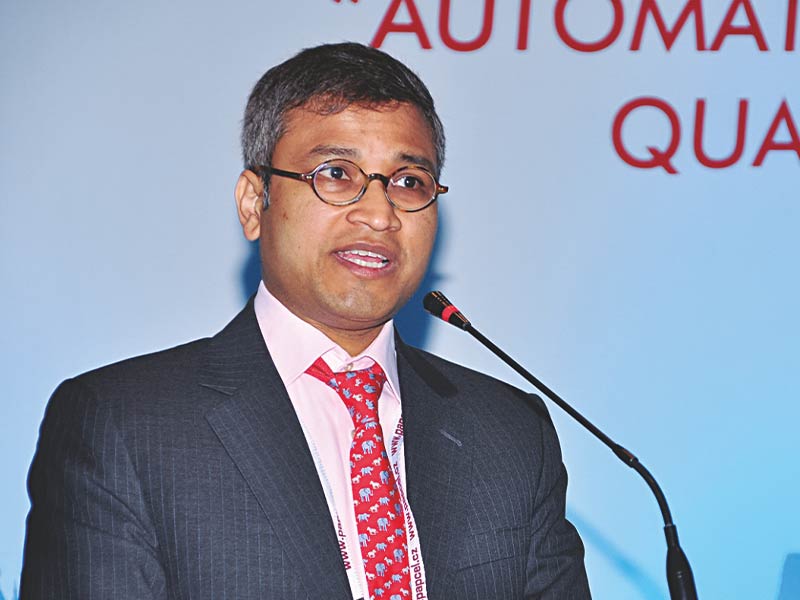 Speaking on how the digital revolution is benefitting the process industry and challenges therein, the Chief Guest, Mr. Rajat Gupta, Sr. Partner, McKinsey's Energy & Materials, said, "I have been with McKinsey for the last 26 years and have been leading operation transformation in the process industries for 20 years. With time, we absorbed new tools and digitalization was talked about for ten years within McKinsey. The big data, advanced analytics, machine learning and AI were just words but, in duration of just 2 years ago, I went from being a skeptic to a believer."
Recounting his experience, he said, "There is a steel company we serve in Europe and has been working with them on substantive analytics efforts. The company introduced a high strength steel in its mill, where the yield initially went up, to the tune of 80 percent from 50 percent, but it could not go beyond it. They challenged us to do something about it. Our team of data scientists and consultants studied the problem and, within the six-week period, the team brought up the yield up to 99.5 percent. McKinsey's data consultants sourced data all the way from workshop to the hot strip mill, to the cold rolling mill, to the galvanizing lines, and connected each data meter by meter.
"We connected the data in various other ways and it was 273 features' variables connected, and then we narrowed down to 17 variables and performed analysis on them. We tried 17 different types of algorithms. Three problems were identified based on the connected data. One of the problems was in the furnaces that had six ovens each. The issue here was the reprogramming of the PLC because the profile of heating across the six furnaces was shaped higher to lower in some cases. These cases were correlated with the results that the client was getting. All we have to do was reprogram the PLC and profile would become slightly flat in all the cases. This one fix basically brought the yield up to 99.5 percent with the use of data.
"The consultants did not use the large number of metallurgical models which had been used prior to fix the problem prior to that. It was a simple mathematical model and months of data that helped our consultants to solve the issue. It all happened within the six weeks of data collection, two weeks of modeling, one week of trial run and the problem was solved. The fact that data connected together and the mathematical model, as opposed to metallurgical model, solved this problem was insightful for me."
Citing another example of his company's data analytics work, Mr. Gupta said, "One of the problems stated to our associate company QuantumBlack was to reduce the development time of luxury car Aston Martin DB10 by 20 percent. In a product development setting, there are various teams that work on building a car together and how things have to be integrated into the car which has to come out in 18-20 months. In this case, the client was running behind schedule and wanted a solution at the earliest because each month of delay was quite costly to them.
"We made use of advanced analytics to see what can be done. A host of data was used ranging from e-mails to work logs, schedules, meetings, structured and unstructured data. What was the set of data that was most predictive of whether delays would occur and, if yes, what kind of delays would occur. The actions that came out of this reduced the timeline by 90 days which was USD 3 billion worth."
He said, "These are the few cases we are seeing of data that already exists through our mobile phones, blood tests, emails. and in our PLCs, APCs and DCS systems. If we talk about all the digitalization, the biggest example of digitization is actually IoT industry and USD 1-4 trillion of our potential value can be created here. There are also other settings like smart homes, reduced energy consumption or could be mobility in the car or the retail settings. However, the biggest beneficiary of digital transformation will be the process industry. The impacts of industry 4.0 that we see in paper and pulp industry are significant reduction in yield losses, 10-15 percent reduction in chemical consumption, uptimes going up, and so on. These are kinds of impact that digital transformation brings in the industry. The computing power has gone up dramatically and data storage has become affordable today. As a result of this, we are ready to take even 50 years old algorithms and it has become possible to program these algorithms and actually execute them. Combination of various advanced technologies has led to where we are today."
Explaining how the process industry is benefiting from digital transformation, Mr. Gupta said, "There are various cases we have executed for the clients in the last 2-3 years that includes maintenance and 3-5 times improvement in yield. In the digital space there are many tools and we have simplified them into four categories — advanced analytics which is using data with metallurgical model; process digitization which includes delivering data, information, advisory, training transparency etc.; robotics; and a new business model like one used by Uber. If you take different cases to implement digital, half or more of the opportunities are from advanced analytics because of the large data availability, effective and improved models, and the fact that problems will always exist.
"McKinsey conducted a survey of 700 qualified respondents who understand the importance of data and digitalization across seven markets (Brazil, China, France, Germany, India, Japan, and the USA). The findings of the survey stated that most of the markets other than Japan consider digital a high priority. Respondents from India and China regard digital transformation as a top priority. In India 94 percent respondents and 87 percent in China consider digitalization as a high priority.
"A clear majority of companies have already successfully piloted digital solutions across the different geographical locations. Number of solutions piloted varies across countries with China and India being most aggressive, and the companies in Japan appear to be lagging. However, around 78 percent of companies are doing isolated efforts still in pilot phase, while 22 percent of companies are thinking to advance beyond the pilot phase but nobody has reached up to that level."
Giving his views on the reasons preventing people from moving forward from piloting to substantial digital growth, he said, "For most companies, it is lack of knowledge and capability, high cost to scaling, hard to justify the business impacts, piloting value unclear, some funding issues, and significant capability issues. When we feed and analyze the data, it reflects that these challenges are solvable by using the right approaches."
Mr. Gupta also explained the steps to implement digital transformation. He said, "First and foremost, start with the problem. It can be business issue, safety, or something which can be an important for somebody in the management team or the board. Develop a road map to chart a robust implementation plan and direct the transformation. As we move ahead, there can be other big challenges looming. People and change management challenges are as big. At times engineers might not take data into consideration because of the years of experience they have in the floor. The engineers are doing the job as they had been doing for the last 1-2 years. So, change management is a huge challenge, and opportunity as well in some cases. It is critically important to have change management and program management to drive the transformation."
He further said, "The factor like people and capability also obstruct the implementation of digital transformation most of the times. Successful companies recognize the importance of new skill sets in their approach to digital transformation as well as the importance of an organizational culture that facilitates development. Companies should drive execution of their digital initiatives with an agile mindset across software and analytics. Beyond building the right external partnerships, they need to build the capability for internal collaboration across functions and break down organizational silos.
"My belief on digital transformation, which has grown quite rapidly in the last couple of years on the basis of my experience, has moved further with significant infusion of new tools like process digitization and advanced analytics. My advice is to start with where the money is and what the business problem is. Secondly, prioritize and have a belief that data is there, focus on the change management, and finally follow the latest technologies available."
Automation, a Worthwhile Experience
"That is when we realized to control the process by analyzing the data at every stage of manufacturing and quality control. In today's paper market, not many people complain making us assume that our quality is now good."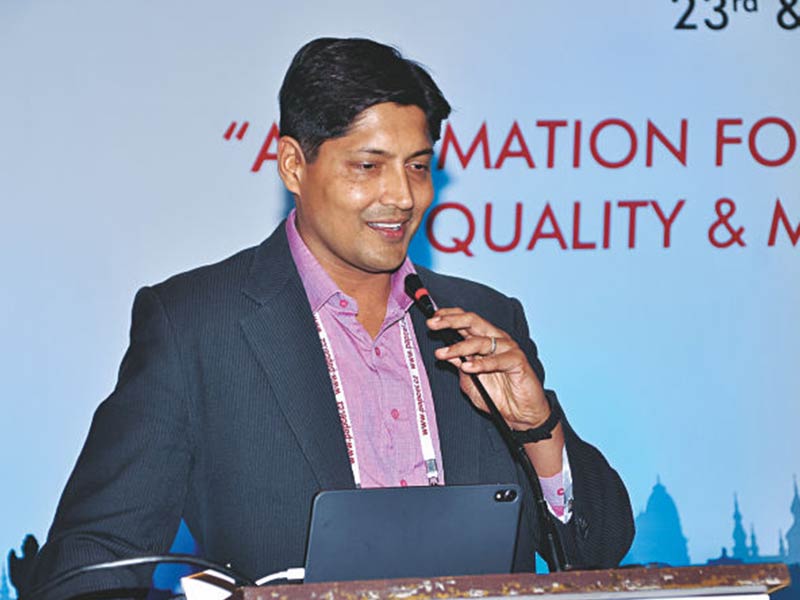 Throwing light on how automation has eased the data generation and its analytics as compared to when the data gathering was done manually, Mr. Ved Krishna, Vice President, IPPTA and Head of Strategy, Yash Papers Limited, said, "How authentic was the data when we used to back calculate and write the data in the manual logbooks? I am amazed when we now have the automation in most of the factories, there are still manual logbooks maintained and people would read the data from the system and put it into the manual log. The real issue however is that whether the data entered is read and analyzed in order to generate insights into the process. I think that's seldom done."
Mr. Krishna recounted his own experiences and said, "Three years ago there were a lot of quality issues in our factory and it was the bane of our existence. About three years ago, customers were breathing down our throat telling us that we are the most consistent supplier in terms that our every fifth batch was rejected. That is when we realized to control the process by analyzing the data at every stage of manufacturing and quality control. In today's paper market, not many people complain making us assume that our quality is now good."
Mr. Krishna underlined the value of data analytics with the help of which he tried to control all the inputs, which helped him significantly in upgrading the product quality. He said, "We setup a team which was headed by our ex-colleague, an instrumentation expert. We gave the team complete freedom of not just doing anything but even left the budget to them. After going through careful data examination, the team suggested us clearly to control the pulp mill on the input side. The data generated at every stage helped us optimize that stage. The work is still going on.
"I think transparency is the key to real success and automation gives us that. The job of the people is to ensure that the instrumentation runs effectively, while the job of the instrumentation is to control the mill not the people. The automation and digitization help people to control the instrumentation by generating and storing the data to be analyzed in the future."