"Chadha Papers has more of a sentimental value for us. It was the first industry that as a Group we established in 1992. It laid the foundation stones for our Group as a manufacturer. We were only a liquor trading company with a distribution network in Uttar Pradesh. This industry has been like a stepping stone for us — this is where we transitioned our operations from trading to manufacturing company. As a Group, we are positive that this industry is here to stay with us now"— Mr. Amanbir Singh Sethi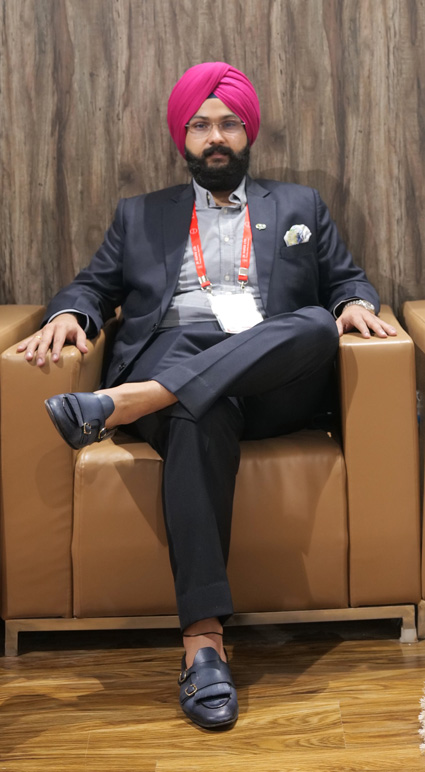 In an exclusive interview given to Paper Mart, Mr. Amanbir Singh Sethi, Director, Chadha Papers Ltd. shares his company's business journey, product portfolio, plans to introduce value-added products and kind of impact the pandemic had created on the paper industry.
Paper Mart: Please take us through the business journey of Chadha Papers while also charting out some of the most notable milestones?
Amanbir Singh Sethi: Chadha Papers started its business journey in 1992. The company was owned and successfully run by the youngest brother in the family till 2008 — until the plant was closed. The mill was restarted in 2013 and was taken care by the middle brother — Mr. Rajinder Singh Chadha. I am his nephew, and together with Mr. Chadha, we took a call to restart the paper mill in 2013. In April 2014, we started two of the three paper machines we had — one for kraft paper and another for newsprint manufacturing.
Paper Mart: Tell us about the infrastructure and manufacturing capabilities — specifically when the mill was restarted in 2013-14 and the current setup?
AS: Initially, we had two agro-based paper machines — PM1 (40 TPD) for kraft paper and PM2 (70 TPD) for writing & printing and packaging paper. We also had PM3 with a production capacity of 150 TPD. In the beginning, we started manufacturing on PM1 and PM3 having a joint capacity of 190 TPD. We also had an 8MW turbine setup in our plant.
When we restarted, the demand for newsprint was picking up — which was a good time to enter the market and we got good pricing for our product. In 2013-14, we started upgrading our paper machines for better production. We wanted to focus majorly on value addition — so we developed PM1 to manufacture absorbent kraft paper since the size of the machine was apt. The machine was upgraded to produce up to 110 TPD absorbent kraft paper. Moreover, as the previous infrastructure was agro-based, we made a huge investment in setting up the whole pulp mill and converted it to a recycled fiber-based machine. The machine speed was increased to 300-400 MPM for better and efficient production process. All the basic upgrades like section drive, QCS etc. that should have been done in the past 6-7 years, were incorporated in the first step and then the machine was restarted.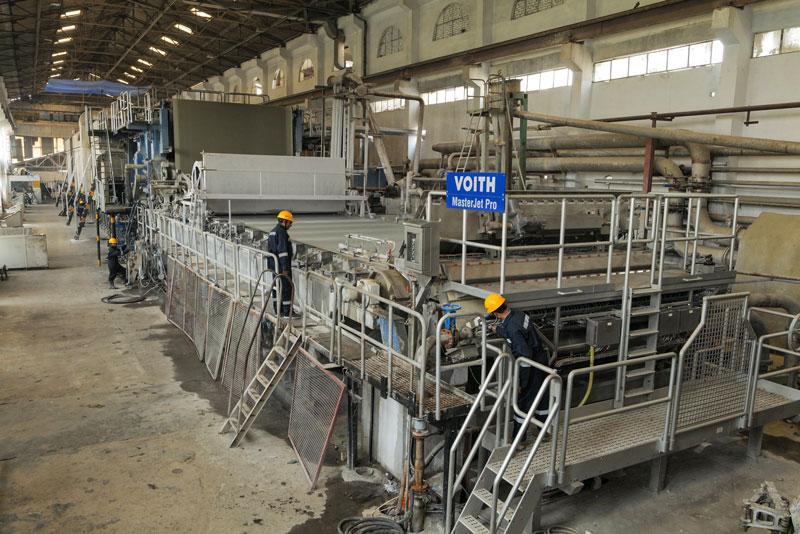 In 2015, we took a call to restart PM2. Initially, the machine was rebuild in phases to produce 110 TPD writing & printing and packaging paper. Gradually, basic upgrades were done to rebuild the machine to produce 170 TPD. We did another rebuild on PM2 and took it to 250 tonnes capacity running regularly at about 200 tonnes.
Later, we shifted our focus on upgrading PM3 that produced writing & printing paper. In the beginning, the machine was running at a speed of 650 MPM— and to increase the speed we needed to change the headbox and QCS, with some upgrades required to be done in DIP. All the necessary upgrades from first bolt to the last bolt were delivered by Voith. After the upgrade, the machine speed was increased to 850 MPM. Nevertheless, for writing & printing paper we were using 650 MPM speed. In future, we intend to increase the capacity of PM3 to 250-270 TPD along with adding further grades in surface sizing and A4 Paper.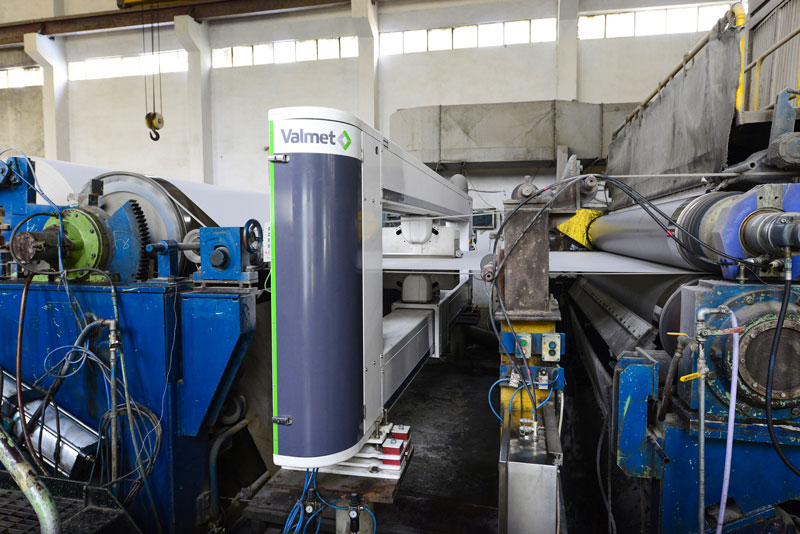 PM: What products are you currently manufacturing in your existing setup?
AS: Initially, we started PM2 to produce low BF packaging / writing & printing paper. However, we are now focusing to manufacture high BF packaging paper in the range of 28-35BF. Other than that, the PM3 has been primarily writing & printing paper machine — however, over the time the production was switched over in phases from newsprint to writing & printing grade. Chadha Papers has been a leading player in non-surface sized paper in Northern India.
PM: Has there been any new product developments at Chadha Papers which you would like to talk about?
AS: Our mission is to manufacture value-added and high priced papers. We are not running behind the tonnage at all — rather we are only focusing on high-value products. We have recently launched a shuttering base paper. This paper finds application in plywood and construction industries due to its wet strength and water-resistant properties. Looking at the surging infrastructural development in India, the demand for shuttering base paper is expected to grow. Secondly, China has also been a leading manufacturer of shuttering base paper — however, with various restrictions on waste paper in China and other trade issues; we will be in a position to export as well.
Beyond that we are looking forward to launch another high-value product — decor paper in the same absorbent market. It is primarily a wood-based product and is basically used as a top layer on sunmica. The decor paper has a huge market base, with Haryana alone having more than 1000 tonnes requirement, and adding all other places, 2000-3000 tonnes capacity is not a big deal. Apart from this, we are also focusing on manufacturing 'paper for carry bags' as we foresee a good market in this segment.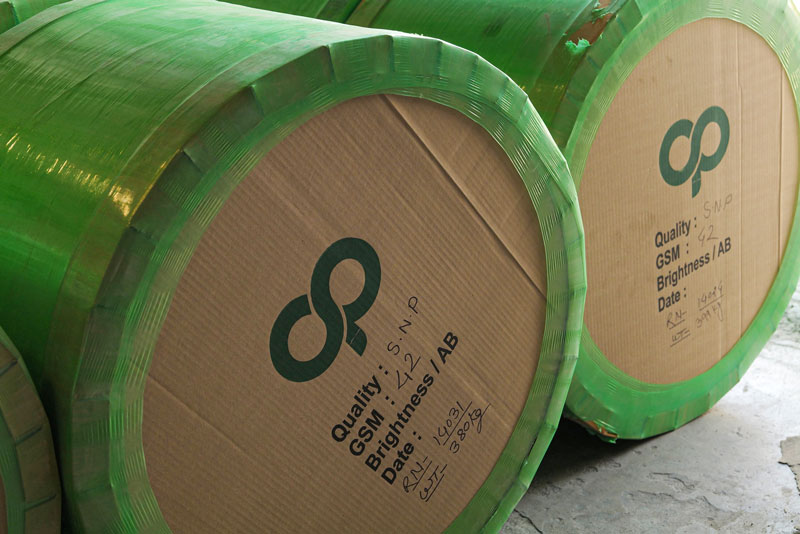 PM: How do you go about product development at Chadha Papers?
AS: Since we started, we have already put huge investment on the mill. We have recently hired a new team with a focus on specialty papers. I believe that the only area we should be investing in is research and development — it is one of the major core areas where we make sure a particular amount of fund is invested.
One of the important aspects of our R&D procedure is spotting the correct product, suitable market and hiring a team which can make that product. Our R&D team is provided a fair amount of time on each machine to trial-run a new product. However, stopping the current production and taking a run of a new product is itself a major expense — and this is our investment in R&D.
Further, once the R&D team is successful in developing any product, whatever is required to upgrade the machine for the new product development, we put investment into it without a second thought.
PM: How Chadha Papers addressed the obstacles faced during the recent lockdown?
AS: One of the major challenges faced was the dip in the demand for writing & printing paper during the pandemic due to closure of school and colleges globally. The mill was closed for April-May 2020 period, and in May end we started the packaging and absorbent units. During the lockdown as our turbine was not in operation, the power to run the plant was sourced from the grid — which led to higher cost for us in the market in the last six months.
Regardless of how the market was during lockdown, we bagged few tenders for writing & printing paper in May-June 2020. We had some orders during that period, however, beyond that there was no orders in the market. We had to actually keep the machine idle for minimum 20 days a month — due to which we incurred losses.
PM: Keeping in view that every crisis gives us the opportunity to look into the future, how has Chadha Papers reflected and reconsidered its business, and turned the crisis into growth opportunities during the recent COVID-19 lockdown?
AS: Firstly, this idle time made us think if tomorrow newsprint goes out and the sales volume of writing & printing is dropped, what would be next for us! The current pandemic has reinforced our thinking that having a bunch of higher value-added products that can be supplied to the market at any point of time is a must. Apart from this, there should always be 3-4 backup products running on the machine regularly. The positive part of the lockdown is that we have successfully managed to manufacture value-added products during that period.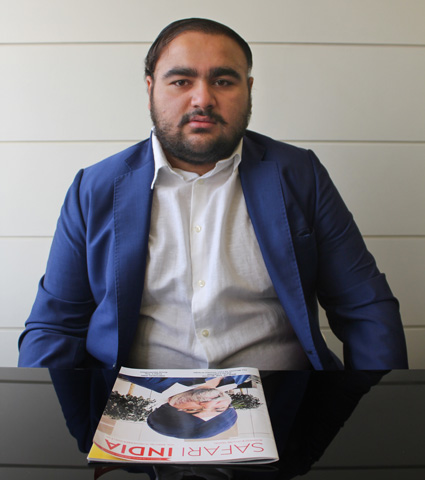 PM: What is Chadha Paper's approach to environmental sustainability and social responsibility?
Asees Singh Chadha: One major point that we are proud of in this whole process of restarting the mill in 2013 to running a formidable business operation today is that we heeded to our Chairman's advice with regards to the environmental sustainability. We all are aware that paper is a highly water-consuming product; hence, we made extra efforts to resolve this efficiently. Chadha Papers is blessed with 110 acres of land, of which 75 acres caters to on-site eucalyptus plantation. We are using every drop from our ETP for plantation. We are also a zero-liquid discharge (ZLD) mill, and amongst the few mills that have been granted land discharged permission from the government. We are of opinion that if the Indian paper industry is to become more sustainable then further changes will have to be made to industrial practices within each stage of the papermaking — which includes social forestry management, pulp and paper production, paper usage, recycling, energy recovery, and final disposal.