"Cheema Boilers Ltd. has highly efficient boilers specifically designed for the pulp & paper industry to fulfill customer demands… with state-of-the-art engineering and design facilities to reduce steam generation costs."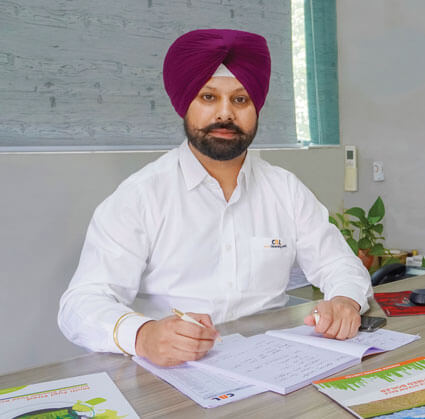 Established in the year 1999, Cheema Boilers Ltd. (CBL) is engaged in manufacturing and exporting process steam and power generation equipment for various industrial applications. The company is renowned worldwide as a specialist supplier of boiler systems in all sizes and output categories. While CBL has dominated different industrial sectors with a wide spectrum of boiler technology on varying fuels ranging from biomass to oil/gas; it is also one of the key players in the paper industry with installations recognised globally. In an interview with Paper Mart, Mr. Satbir Singh Cheema, Director – Marketing, Cheema Boilers Ltd., shares recent developments in the company and outlook on the Indian paper industry.
Paper Mart: Could you please present a brief run-through of Cheema Boilers Ltd.? Give us an overview of the product range and solutions for the pulp and paper industry.
Satbir Singh Cheema: Cheema Boilers Ltd. (CBL) is a premier engineering company with its headquarters and manufacturing unit in Punjab- North India. Our plant is spread over 30 acres of lush green land in Kurali near Chandigarh. We have a total workforce of around 1200 with a high proportion of qualified engineers from reputed institutions. Through continuous focus on R&D, CBL is now a leading resource for boilers as well as auxiliary design, innovation, manufacturing, and commissioning.
CBL has installed more than 150 power and heat/steam production units worldwide in the pulp & paper industry. The company offers solutions for pulp & paper, which are tailor-made as per the geographical conditions, load requirements, and availability of fuel to meet the energy requirements.
Watch: Evolution of Paper-Based Packaging
PM: In view of the requirement for efficient boiler systems for paper mills, please describe the applications of these products and the possible future trends in the segment.
SSC: With the growing customer consciousness and stringent environmental norms, the focus on energy production across the world has shifted towards renewable energy resources, which varies across different regions globally depending on the local availability of fuel resources. This is one of the key drivers for CBL to maintain the momentum in innovating new technologies.
This has led to developing highly competent biomass boilers based on various combustion technologies; the latest being CBL's water cooled vibrating grate which offers great flexibility in the available fuel options apart from catering to the difficult fuels like paddy straw very efficiently.
PM: Kindly shed some light on some of Cheema Boilers' recent projects executed for the paper mills. How do you think your solutions benefit the paper mills in the long run?
SSC: CBL has recently developed and commissioned a multi fuel fired boiler. This boiler not only serves the purpose of supplying steam to industry on required parameters but is also environmentally friendly and safe to operate. The said boiler consumes about 1.5 lakh MT/year of paddy straw which is otherwise burnt in the field leading to pollution. CBL has bagged seven more orders for the same boiler (3 from the pulp & paper industry) which will consume around 9 lakh MT/year of paddy straw. Other than this, CBL has commissioned a gas-fired boiler in one of the paper plants in Oman running with natural gas.
For the smaller paper mills, CBL is offering a viable solution to produce power even in smaller steam capacity requirement.
For example – case-specific, we are also offering power plant solutions for smaller capacity paper mills of around 100 TPD which are running successfully for years. For larger plants, CBL is committed to bring down the utility cost.
Cheema Boilers Ltd. (CBL) is contributing to meet India's energy goals in this transition phase. One of the key focus areas for us in reducing steam generation costs as well as the carbon footprints to ensure better sustainability for the industry.
CBL's reciprocating/pulsating grates type boiler is a solution to use biomass fuels efficiently. The company has developed a highly efficient water-cooled vibrating grate Bale Fired Boiler which runs on multiple fuels like rice straw bale, cane trash, mustard husk, cotton stalk, palm fiber, corn cob, wood chips, etc., that are abundantly available in India.
Also Read: Cheema Boilers: Steaming Ahead to Make Industry Energy Efficient
PM: What is the current market presence of the company – both domestically and internationally? Are there any plans of furthering your domestic and global market presence in the near future?
SSC: CBL is one of the key players in the boiler industry for both the domestic as well the export market. Today, we are among the top 500 best performing companies also recognised by the Star Export House – a Government certification, and rated among the top 5 boiler manufacturers in the country. We are on a fast track growth trajectory and believe that we would be registering a great transformation while leading the boiler industry on all fronts in the next decade.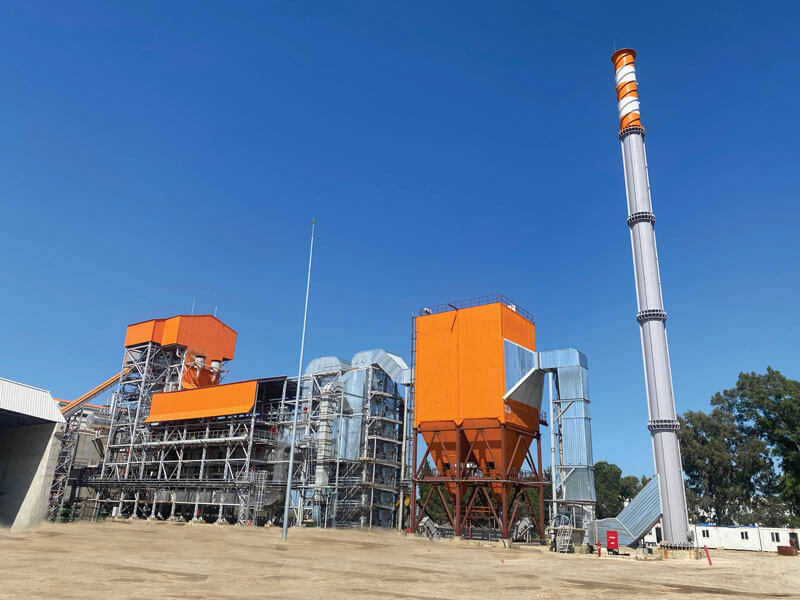 PM: What is the future roadmap of Cheema Boilers going forward? What are your strategies and plans for the future growth of the company?
SSC: CBL is steaming ahead globally across varying domains. We are offering complete solutions from supplying to commissioning on EPC basis throughout the world. In the view of a shift from fossil fuel to renewable energy, the CBL̕s R&D department is continuously working round the clock to develop more efficient and multi fuel fired boilers. The R&D department is closely monitored by our Chairman Er. HS Cheema himself.
In view of the long-term rising energy demands and related environmental concerns, the industry is destined to head towards alternate and more efficient fuel options in the future.
Among them, one of the most promising is with CNIM-Martin (A French-German Collaboration) for the firing of municipal waste in their specifically designed horizontal grate which holds enormous potential in the times to come.
Also, we are associated with Nu-way (Enertech Group – UK) for the promotion of their diverse array of highly durable burner ranges qualifying to the most stringent global standards. So, apart from the standard gas and liquid fuels, the tie-up gives an additional edge to deal with varying/complex fuel combinations with biogas, PNG, hydrogen, etc. along with multi-firing compatibility.