Founded a decade ago, Proklean Technologies develops and brings solutions which are based on the idea of 'green chemistries' that are effective, for a number of industries, including the pulp & paper industry. With the assurance of reducing the carbon footprint by 80 percent as compared to other chemicals, Proklean has developed a proprietary technology to make products that are not only non-toxic and biodegradable but deliver a power-packed performance in various applications. Its 'Bio-based Technology' is based on the usage of bio-based ingredients, combining the knowledge of applications and green chemistries for enhanced results without being toxic.
"We have started our R&D and application laboratory and we are significantly investing in terms of introducing new products. Thus, there is a significant focus in terms of growing our product range."
In a joint conversation with Paper Mart, Mr. Karthikeyan KS, Chief Executive Officer, and Mr. Alok Goel, Chief Operating Officer, Proklean Technologies Pvt. Ltd., share the new developments at their end, the market scope of green/sustainable solutions, and the outlook of the paper industry towards 'green chemistries'.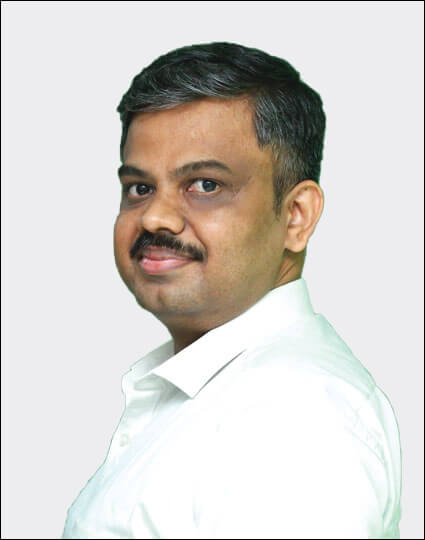 Paper Mart: Could you please shed some light on the recent developments at Proklean Technologies?
Karthikeyan KS: As a company, we are committed to the idea of developing 'green chemistry that delivers' – which is the motto of Proklean Technologies. We are devoting to the innovation in the industry through R&D, and product development, and expanding our product portfolio.
In the paper division, we have a significant and expandable product portfolio. Meanwhile, we are ramping up the back-end infrastructure, like setting up a new facility, which will have three times the earlier capacity. Moreover, we have also set up installed processes and advanced systems, that in turn, is also helping us to cater to the industry in a better manner. We have been planning and developing a number of new products for the industry. Besides paper, we have different business divisions like textile, leather, consumer products, etc. and we are constantly exploring new verticals.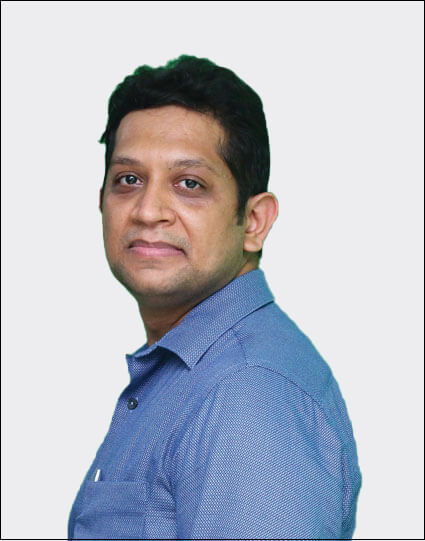 Alok Goel: Recently, we have also added up and enhanced our R&D capabilities and expanded the team. We have recently set up a fully-functional R&D unit – an application lab for the pulp and paper industry, to test the shelf-life of the products that we make at an in-house level, before their commercial introduction in the market.
PM: Since Proklean Technologies especially emphasises on probiotics and green chemistry, how important do you think this is for the paper industry in terms of its market potential and future?
KKS: Firstly, at an overall level, this emphasis, on sustainability and green/environmentally friendly solutions, has become a global phenomenon, in order to cater to a number of problems related to the environment. That has been the core theme of the company.
Also, the paper industry has been one of the key industries in terms of the users of chemical usage, and water consumption. Since the industry is highly water-intensive, there is a huge generation of by-products of waste. In this sense, it becomes important to promote the use of green solutions and implement them as much as possible in the operations. Then, in totality, it significantly helps the end-to-end papermaking processes and competencies of the industry. It helps the industry to minimise the usage of various hazardous chemicals and also manage and conserve water, in a much safer and environmentally friendly way.
Watch: Evolution of Paper Based Packaging
PM: How would you describe the future of the segment and how do you plan to expand the range of Proklean Technologies?
KKS: We are very positive and bullish in terms of the growth of the paper industry. It also indicates the growth of sustainability all over the world. The paper has also grown as an alternative to traditional forms of packaging like plastics and is gaining importance in the current scenario.
Also, as an end-use, we see a lot of packaged products in paper-based packaging forms, thanks to the rising awareness. Moreover, the significant demand of the packaging segment is also driven by double income households, the rise of nuclear families, etc. Thus, the packaged items/products are becoming more and more popular. Hence, we foresee an upsurge of a significant demand for paper-based packaging. In this sense, we would say that we are bullish and completely committed towards this industry. Of course, the commitment also is in close relation to our expansion plans.
Also, as I've mentioned, we have grown our product portfolio, from two products to eight products, at present. Moreover, we have another 4-6 products in our pipeline. We have multiplied our product range and we are really aspiring towards growing this further. As mentioned earlier, we have started our R&D and application laboratory and we are significantly investing in terms of introducing new products. Thus, there is a major focus in terms of growing our product range.
AG: With the approach to solve the problems and challenges faced by the pulp and paper industry, and to address the problems at the grassroots level, instead of introducing something that actually causes more problems, we go through 'solutioning' approach, which solves the problems existing in the paper industry, by helping the companies in lowering the carbon footprint, and become more efficient in the processes.
PM: Since Proklean Technologies brings in sustainable solutions, and in the past few years, there's been an increasing focus on sustainability – please tell us about the paper industry's interests and approach towards green/sustainable chemistries?
KKS: I think the industry definitely looks for good alternatives that are sustainable. The challenge was – how we can balance the 'green' solutions, and match it up in terms of commercial expectations. I think every industry is becoming very conscious with regard to environmental concerns. And this is the space where we have also been seeing growing acceptance. In fact, the core factor behind our success is that we have been able to manage all these aspects in the right manner, i.e. the performance, cost, as well as sustainability. Typically, this is where the gap was in the market. Thankfully, we have been able to bridge the gap in this area. Once that was solved, we could see a growing acceptance in the market.
PM: As you have joined Proklean Technologies recently as the CEO, please describe your role at the company.
KKS: My role is to make the organisation future-ready. I believe that building an organisation is really important and I have been putting my efforts into – how we can prepare for the future. We are at a phase where we have been looking forward to achieving exponential growth. A right organisation always maintains the right balance of people, systems, and processes.
Also Read: Proklean Technologies: Making Pro-Environment Speciality Chemicals
PM: Anything else that you would like to add to the interaction?
AG: I think the pulp and paper industry is in great shape. Also, the move away from plastics – has been impacting the market sales and demand for paper and paper-based products. Moreover, it is like we are traversing back to how it was before – the market demand for paper-based products, which had decreased as against the growing popularity of plastic products in the past, is now again indicating the increasing transition towards the adoption of paper-based materials. There are significant investments happening in the paper industry, which are directed towards boosting the capacities. The industry is becoming more competitive than before, at a global level. We see a good upcycle in the coming decade.
KKS: In addition to the mentioned factors, consumer awareness, in terms of adoption of environmentally friendly products, has also been playing a significant role. This, in turn, has been helping paper companies to work towards the in-demand products, and focus on those areas. It is one of the core drivers of the growth of sustainability in the paper industry. Considering this, if a company is already offering solutions that are commercially available and cost-efficient, implies that the adoption would become much faster.