The collaboration with a globally renowned beauty brand marks the first-ever for Pulpex, the creator of a first-of-its-kind renewable pulp bottle technology. With this technology, The Estée Lauder Co.'s will be able to ramp up its progress towards global sustainable packaging goals.
November 20, 2021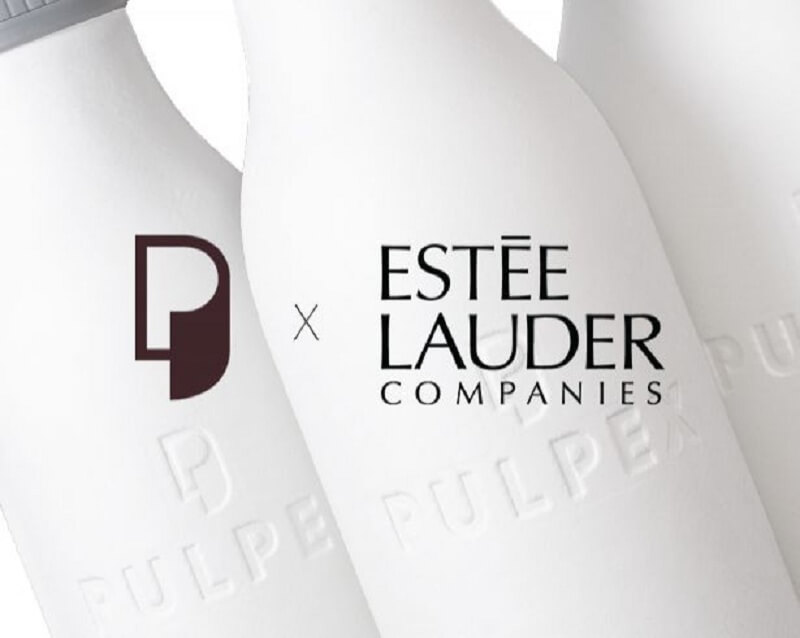 The Estée Lauder Companies has joined hands with the Pulpex partner consortium. This marks the consortium's first renowned beauty company to contribute to the development of a recyclable paper bottle manufactured from the responsibly-sourced pulp.
Following this move, the team at Estée Lauder is aiming towards scaling up the Pulpex paper bottle technology across its entire brand portfolio.
Watch: Paper Mart News Roundup
The Estée Lauder Co.'s is coming at a platform where there are key players are already present including – Diageo, Unilever, PepsiCo, GSK Consumer Healthcare, and Castrol, which are already Pulpex partners, and are committed to developing the innovative paper bottle packaging.
Pulpex, a first-of-its-kind technology, creates bottles from wood pulp using FSC-certified renewable feedstocks from responsibly managed forests. Additionally, one of the key strengths of the range is that the paper bottle is designed to be widely recyclable in standard waste streams.
Daniel Ramos, senior vice president, Global Packaging, Estée Lauder Co.'s, says, "Exploring alternative materials and more responsible concepts into our packaging design is a strategic imperative, but we know we can't do it alone. Scaling innovation will be key to driving sustainable packaging solutions."
The scaling of this technology will support The Estée Lauder Co.'s efforts in driving progress towards its global sustainable packaging goals. Its latest commitment is to reduce the amount of virgin petroleum plastic in its packaging to 50 percent or less by the end of 2030.
Also Read: Solenis and BASF to Work on Paper Bottles With Pulpex
The company has also committed to using responsibly sourced paper products whenever possible, with the goal of achieving 100 percent FSC-certified forest-based fiber cartons and 75-100 percent recyclable, refillable, reusable, recycled, or recoverable packaging by 2025.