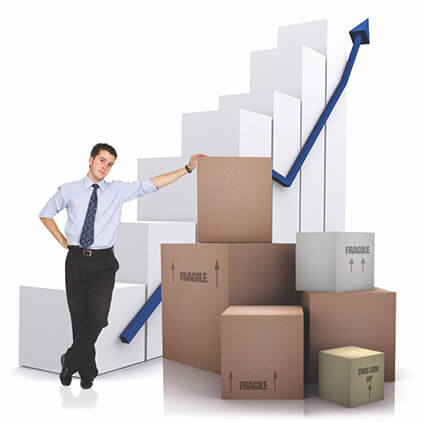 Indian economy is the eleventh largest economy in the world by nominal GDP and has the second largest GDP on PPP basis among emerging economies i.e. USD 3.5 trillion. India is\ the 4th largest economy in the world by PPP basis and the sheer size of economy with a population of over 1 billion, land area of 3.29 million square kilometers and GDP Growth of 8.5% has opened up new business opportunities to the world in all segments of business and packaging industry in particular.
The Indian packaging industry is currently USD 14 billion (Rs. 63,000 crores) and is growing at more than 12% pa and is expected to cross a turnover of USD 19 billion (Rs. 85,000 crores) by 2015. India's per capita packaging consumption offers mammoth business opportunity to companies.
The huge and fast increasing Indian middle class population and the ever expanding organized retail sector are the catalysts for the growth of packaging industry. According to McKinsey Report, the Indian middle class population is above 100 million and is expected to reach 583 million by 2025.
With fast pace of the economy, real income of the populace has also increased. Life style and aspirations of people have also changed. This is leading to greater demand for goods and also for better packaged goods. This double benefit is driving the corrugated packaging industry to newer heights. At the same time intense competition and cost pressures are putting up newer and greater challenges for productions and costs. There is more globalization of Indian economy which till recently was insulated from the rough and tumble of the global situations.
The Indian retail market is the 5th largest globally and has been ranked the second most attractive emerging market for investments. According to CB Richard Ellis' findings India's retail market is valued at USD 511 billion in the year 2008. Further it is expected to rise to USD 1.3 trillion by 2018.
The Indian food market is estimated to total about Rs. USD 195 billion according to the "India Food Report 2008" published by Research and Markets. Food retail turnover is expected to grow from the current USD 75 billion mark to USD 162 billion by 2025. Packaging is essential for marketing products like food, beverage, milk, horticulture, food grains and hence packaging industry possess good growth from the food industry too.
Indian Corrugated Industry
Almost 93.5 million tonnes of containerboard was produced in 2009, with a value approaching USD 45 billion. Asia represented over 43% of the total volume. India, China, Russia, Poland and Brazil exhibit the most compelling medium term growth opportunities. They account for 62% of the incremental 20 million tones anticipated in the market between 2010 and 2015. Indian containerboard market is about 3 million tonnes with a growth rate of over 12% per annum. With the Indian economy slated to grow at more than 9% and industrial growth at more than 15% the demand for boxes will be very robust in India, making India the fastest growing market.
Indian Corrugated industry is undergoing a metamorphosis from very old technology based on large scale manual operations to fully automatic plants at a rapid pace. The key drivers for change and growth are huge growth in demand for boxes, customer insisting on consistent quality just in time, labour availability shrinking and costs increasing. Investments in modern plants will grow at a very rapid pace of more than 30% per annum from the current level of more than USD 200 millions.
The last decade has been a tumultuous one for the entire business and particularly for packaging industry in India and also globally. World has undergone perhaps the most severe downturn in last century. Luckily India was spared much of the problems as it is still quite insulated. However, the situation is undergoing rapid and vast changes. India, as it grows to become a global powerhouse in business will become part of the global ups and downs in future. Global, National and Regional issues of corrugation industry are leading to new & evolving business paradigm which will govern the way corrugated business will be done over the next decade.
The Price Challenge
Inflation and high input prices are eating in to the margins of packaging companies . Ma n y packaging manufacturers are experiencing difficulties relating to the rise in the cost of paper as well as other inputs during the recent years. The rising costs of paper reduced the margins of industry players. The government supported the industry by announcing certain duty/tax reductions, yet this was not sufficient saving for the industry that was badly reeling from the high production costs.
FCBM to Organize Grand Event for Corrugators
APCMA is organizing the 39 Annual Conference of FCBM – Corrupack Summit 2010 and also I-Pack 2010; the parallel international corrugated exhibition to be held from 10 to 12 December 2010 in Hyderabad, Andhra Pradesh.
According to Mr. M.L. Agarwal, Chairman – Corrupack 2010: "The event is drawing huge response globally from all business circles, more particularly Corrugated packaging. This is evident from the confirmed participation of top managers of Smurfit, International Paper, and delegations from Europe/ USA etc. Asian Corrugated Case Association is having its Managing committee meeting on 9th December 2010 at Hyderabad and more than 50 delegates are expected from Asian countries".
For first time in India operating machines producing boxes will be on exhibit. A wide spectrum of machinery and ancillary suppliers from India, China, Taiwan, Japan, Europe, and USA are on exhibit. Galaxy of globally eminent Gurus is empanelled to educate the participants on the Evolving Business Paradigm over the next decade on Technical, Financial, Commercial, Government Regulations, etc that will impact the Corrugated Box industry in India and its role in world business. The I-Pack 2010 exhibition, which is to be held at the same venue, will provide international quality and scale of facilities and opportunities for a new level of trade among exhibitors, visitors and buyers.
FCBM: The Federation of Corrugated Box Manufacturers (FCBM) of India is the apex body of India's corrugated packaging industry with a membership of over 2000 corrugated box manufacturers. FCBM is regarded as one of the most active and well organized trade bodies in the country.