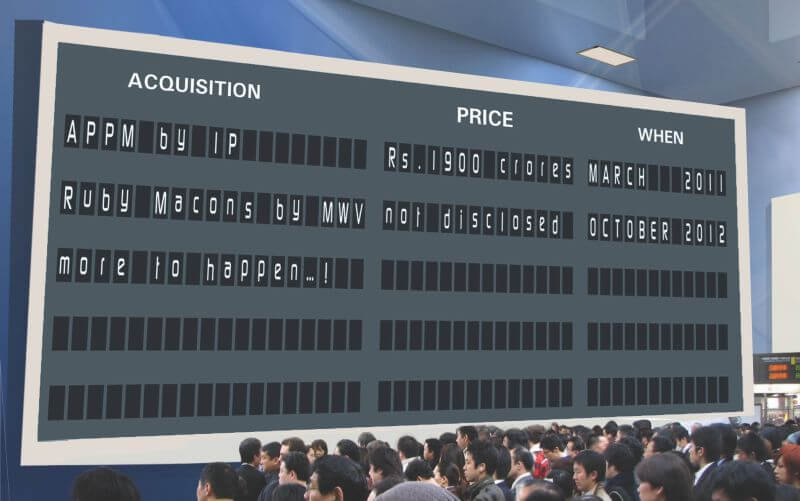 O h! Market is down, No business at all, Where are we heading, Will there be any growth in future… these are some of the dialogue which are commonly said/heard by everyone in the industry. On the contrary people across the board sees Indian paper industry as a Future Market and the proof of which was given away by the news of another acquisition made on Indian soil. The press release of the acquisition bears the heading "MWV Will Acquire Ruby Macons Ltd. to Accelerate India Growth Strategy". To get the insight of this headline team Paper Mart interacted with Mr. Peter Durette, Senior Vice President, and Chief Strategy Officer, MWV who will be new Chairman of Ruby Macons Ltd. and Mr. Ashraf Nathani, Vice Chairman and President, Ruby Macons Ltd. excerpts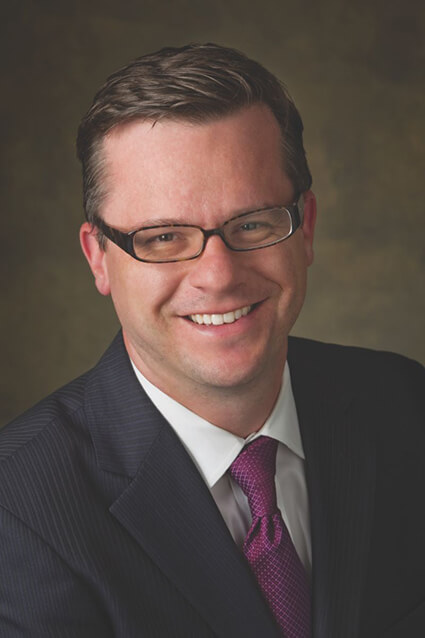 Mr. Peter Durette, Senior Vice President, & Chief Strategy Officer, MeadWestvaco (MWV)

Paper Mart: How this decision to acquire Ruby Macons Ltd. (RML) took shape and was nailed down?

Peter Durette: We have had a supply partnership with Ruby Macons for several years, and over time realized that in addition to being a leading producer of highest-quality corrugated packaging materials, there was also a strong business and cultural fit between our organizations. Over time we determined that the addition of RML to the MWV family would strengthen our business in India by combining their materials expertise and in-country customer relationships together with MWV's strong technical expertise and deep global network. India is one of MWV's priority global markets and this acquisition marks an important step for the company's long term growth strategy.

PM: "MWV acquired Ruby Macons Ltd. to accelerate India growth strategy". Enumerate further on your strategic intent?

PD: MWV has been doing business in India for over two decades. The addition of Ruby Macons is a step towards change in the size of our business and enhances our paperboard packaging platform in India vis-à-vis enhancing our ability to offer a wide range of packaging solutions that address market needs in India. In tandem with the country's evolving retail sector and fast-growing consumer class, this acquisition is a compelling continuation of MWV's profitable growth strategy and an opportunity to combine our shared expertise to serve the dynamic and unique needs of the Indian market.

PM: MWV has been doing business and growing its operations in India for nearly 20 years? Your thoughts on the challenges & opportunities India possess for future?

PD: MWV has steadily grown its presence in India. We have a manufacturing facility in Pune making rigid, humidity-resistant corrugated packaging for fresh fruits and vegetables, consumer good, household appliances and pharmaceuticals. MWV also delivers innovative packaging solutions for a variety of consumer goods market in India. Through our experiences, we have learned that India is a unique market with significant opportunities and unique challenges. The fast evolving retail sector coupled with the growing middle class provides tremendous growth opportunities in the country. We see significant potential for high quality, innovative solutions in India, from corrugated and consumers packaging to specialty chemicals that can help solve unique unmet needs in the local market place and improve the lives of Indian consumers.

PM: What innovations/products does MWV intend to offer to the Indian market combining its world class packaging and packaging solutions expertise with this recent acquisition?

PD: We plan to bring a number of innovations and technologies to India, including new grades, quality and manufacturing methods for paperboard, and new design solutions to help enhance overall performance of corrugated boxes. We will be making significant investments in the Ruby Macons business that will enable us to increase production and quality. We also will be able to leverage our global expertise in worker health and safety, and environmental standards.

PM: With the recent announcement of allowing FDI in retail by the Government of India. How do you foresee the market structure in the next 5 years?

PD: The opening up of FDI in multi-brand retail sector will increase investment and spur growth in the retail sector and associated supply chain. Through this investment and the adoption of global best practices, there is an expectation of much improved efficiency in the overall supply chain for food and other consumer goods – helping bring down prices and providing more choice to Indian consumers. The emergence of the modern retail environment will put a much greater emphasis on the quality of packaging to meet the stringent requirements of the modern retail supply chain, and help create more differentiation on the shelf for brand owners.

Mr. Ashraf Nathani, Vice-Chairman and President, Ruby Macons Ltd.

Paper Mart: Ruby Macons is now the part of MWV family. Your thoughts on this?

Ashraf Nathani: We are extremely happy and proud to be part of a Fortune 500 company with a rich history and global capabilities. We are confident that the combination of our strengths will bring value for all our employees, customers, and suppliers, and are excited about our future together.

PM: What advantage does Ruby Macons obtain with this acquisition in terms of market, resources, abilities, and above all the vision?

AN: Ruby Macons is now an integral part of MWV's vision to be a market leader in packaging solutions in India. As a result, we are now able to leverage their rich experience in providing world class quality and running large scale operations. This will add value to our operations and expansion projects, and help establish global best practices for safety, health, and environment as well. MWV has the human capital and financial commitment to help us achieve all of our goals.

PM: "We chose them as the right partner to take Ruby Macons to the next level". Kindly throw some light on this?

AN: As we evaluated potential partners for our business, we concluded that MWV was the right fit in terms of culture, reputation, and shared vision for growth. Their sound financial position coupled with a strong track record in corrugated markets in Brazil and commitment to growth in India will help Ruby Macons retain our leadership position for the long term.