Managing a diverse and wide product portfolio ranging from niche to universal is not just about creating a new product. ITC knows it better.

ITC- Paperboards and Specialty Papers Division (ITC-PSPD), is amongst the leading names in the business worldwide. ITC-PSPD has constantly increased the bandwidth of products with new product discoveries and moved up on the Value-Quality scale. Latest in their products diversification is the introduction of a new grade branded as "Vivaa Card" to cater to India's brisk wedding card market.
Paper Mart recently had a brief chat with Mr. S. N. Venkataraman, Vice President, Marketing, ITC-PSPD to know more about the new brand and other niche product offerings.
Excerpts: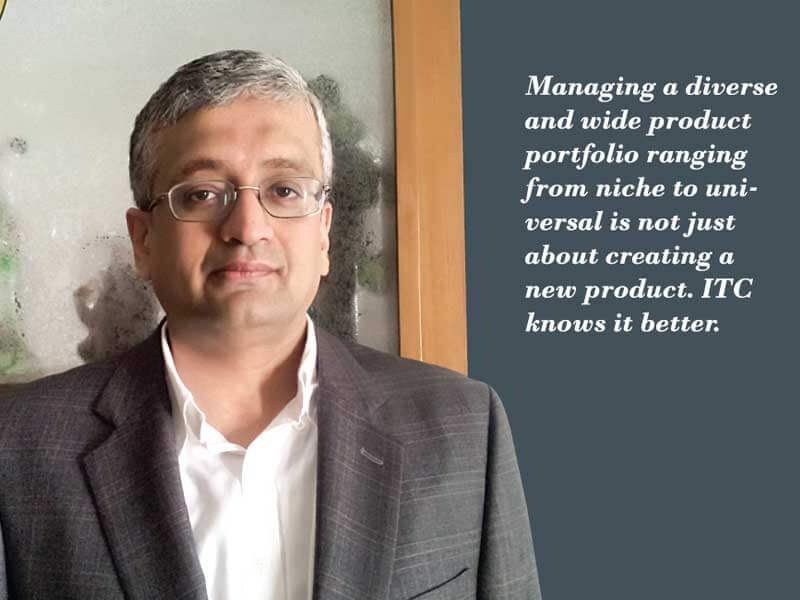 S. N. Venkataraman: At ITC PSPD, we take satisfaction in our range of products and solutions which cater to various end uses. Each of the products has been customised and endowed with specific properties to meet functional and aesthetics demand of the end use.
We strive to understand and update ourselves constantly on market trends and changes in customer needs. Our Sales & Product Development team assesses these trends and ideates around how we can better satisfy customer requirements.
Take the case of the book printing industry. We specifically looked at the needs of book printers' processes and created a product which addresses these requirements. We then launched Opus Card which caters to the niche segment of book covers and now it has become a product of choice for this segment.
We also launched NeoWhite Bliss catering to Blister packaging segment and now one of the world's largest toothbrush brand has shifted on to it. Similarly we have launched Indobarr for deep freeze applications, Carte Lumina for personal care and pharma, Cyber Propac for food packaging and the list goes on…
PM: What is the specialty of this new wedding card market brand "Vivaa Card"?
SNV: India has a huge wedding card market worth Rs. 10,000 crore annually and it is expected to grow 15-18 percent over the next three-five years with a substantial population in the marriageable age group.
Vivaa card has myriad of features tailored for wedding card segment such as engineered for downstream finishing process and textures; wide specific weights range from 180-300 GSM; compatible with offset, screen printing and hot foil stamping operations; coated top side and back side smoothness to enhance the aesthetic appeal; consistent shade and improved colour fastness; and can be supplied with FSC certification.
PM: What is the thinking process behind the new product development at ITC? In fact, what process has gone in developing this new wedding card?
SNV: Product development at ITC-PSPD is a continuous process focussing on improvements to existing products and developing new products to meet evolving customer and market requirements. New ideas are generated through our sales- customer interfaces, benchmarking and by internal group discussions. These are further screened by the product development team which translates the idea into a working specification and through stages of trials and refinement. Apart from business viability, we ensure that our products fulfil regulatory and sustainability requirements.
The wedding card segment is one where many grades of paperboards are used based on cultural preferences and cost considerations. There are also many types of finishes and textures which are imparted and where the paperboard plays a major part. We have engineered the process in such a manner that key functional and converting requirements are met in a consistent and superior manner.
PM: A lot of specialty paper is being imported in India. Do you agree that this would poise some challenges to the domestic players in terms of price and quality? Do some opportunities lie their too?
SNV: Where there is a need for special colours, textures and finishes, specialty papers are imported to meet such needs. However, this is still a niche market and with time one would expect local quality players also seeking to enter and service this market.
There is also a category of some specialty papers being imported as seconds, based on availability and spot prices.