ITC PSPD is the largest buying outfit among ITC's various divisions, with over Rs. 1600 crores per annum of buying inputs and services. PSPD deals with best of the manufacturers globally and have over 5000 vendors supplying pulp, chemicals, process consumables, machine clothing, waste paper, engineering spares & equipment, general maintenance consumables, packing materials, fuel etc.

PSPD has been organizing suppliers meets in the past, but this time over 450 suppliers, the largest contingent ever from across the globe, have congregated at Fortune Select Manohar Hotel Hyderabad for a day long interaction with PSPD's Technical, Commercial and Finance teams. This is a unique achievement by ITC PSPD as no other paper company in India has ever done it.

Several interesting issues were presented related to Global and Indian paper industry. Economic conditions in China, Europe and USA and impact of the same on paper industry were discussed. Technological developments in various aspects of papermaking were presented by experts from global leaders like BASF, SKF and NALCO etc.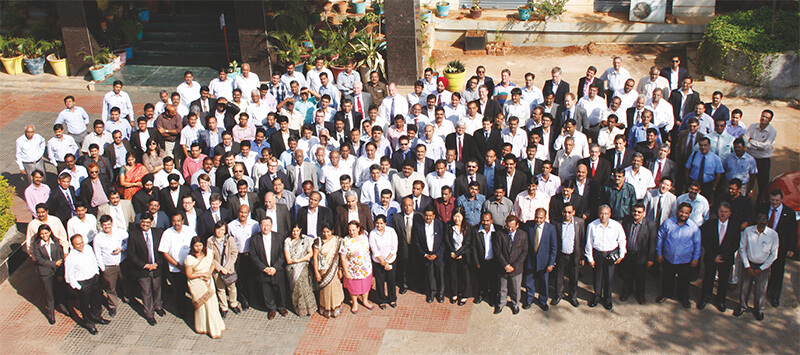 Mr. Sanjay Singh, Divisional Chief Executive of PSPD, gave an overview of PSPD's growth plans and what is expected of the supply chain partners in implementing those plans.

A message sent by ITC Director Mr. Pradeep Dhobale addressing the suppliers was read out. He sought the support of the supply chain associates to make ITC PSPD India's largest paper company and thanked them for their support extended so far in providing quality inputs and services.

Unique feature of this Supplier Interface was that they have tried to cover all the partners in supply chain like CNF agents, Transporters, Shipping companies, Material Handling contractors, Ancillary Industries exclusively operating for PSPD, in addition to all key input suppliers.