Metso's presence in India was felt with its first pulp mill order from JK paper in 1995, which got commissioned in 1997. Then it was a flurry of orders wherein they supplied there technical capabilities in the form of pulp mill to ITC, Trident group, TNPL, West Coast Paper Mills and Century Pulp & Paper. India being on the growth path is now a desired destination for everyone in the world and each one is eyeing on to have the share in this market. And, Metso wants to participate in India's growth story as a strategic partner. So to take a bird eye view of Metso's overall plan for the Indian market with regards to its technical capabilities, service support, value added services team Paper Mart interacted with Mr. N.K. Jain, Director (Sales), Metso Paper India Pvt Ltd who also gave his views on the Indian paper industry practices and highlighted certain challenges of the industry. Excerpts
Metso's Technical Fortitude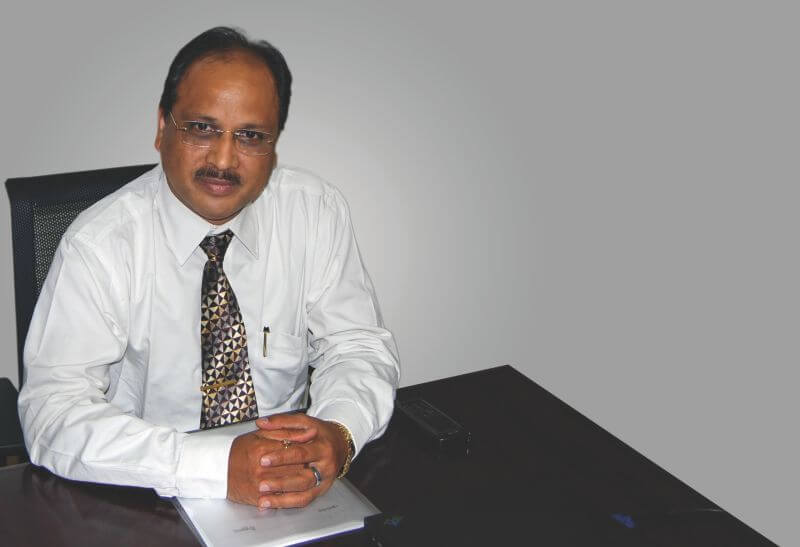 At present, energy, water & environment are the major concern areas of the paper industry worldwide and this is where Metso play its role in providing the technological breakthroughs for the industry. Our innovative process solutions and superior product technologies ensure the continued success of our customers worldwide. When it comes to rebuilds and upgrades we always develop our concepts in cooperation with the customers. This ensures the right results, with the right effort, at the right time. Metso supplies full scope of technology and expertise covering a wide range of process and machine designs for all paper, board and tissue grades.

Metso puts continuous effort to provide the technical excellence and experience to the industry. The result of which is our new modular machine concept, which provides an easy and convenient way to improve operational efficiency at paper mills. Ready-engineered packages offer low risks and a minimized cost per ton start-up for mills striving for higher technology levels. The modular concept allows for an optimized investment and operating costs with a short investment payback time. It ensures a secure way to future upgradability. On the modular machines, you can opt for capacity from 150,000 to 200,000 TPA, which is quiet economical and relevant for the Indian market too.

At Metso, we provide a full range of customized support services to our customers such as process analysis, studies, troubleshooting and operator training. We conduct many educational courses online and offline that provide project-based training. We have online portals where our customers can access the information. During the analysis of KPI's (key performance indicators) our team can connect to our experts worldwide and put up their queries. And, based on the analysis they evaluate the capability, strength and weakness. And based on those strength and weakness, online or offline training is imparted. On the other hand we send our experts in the mill, who train the operating crew in order to improve their overall capability.

Today we have the full capacity and capability along with modern technology to deliver engineering excellence in such a way that it fits to the Indian market.

Challenges for Indian paper industry

Being a fragmented market Indian paper industry has many challenges. As far as I believe raw material is a challenge but it should not be a major constraint. The major barrier is under developed infrastructure, which affects both input and the output cost. The difference between China and India is the availability of infrastructure and that is why China can afford to have large scale of paper machines and pulp mills. Whereas in India if anyone plans to go for 300,000 tons of pulp mill based on the imported wood chips it's not possible because the ports here don't have the capacity to handle that much amount. The road and railway networks are under developed. On the other hand when it comes to capital, the interest rates are too high in India.

Metso's value added services for the Indian paper industry

We cannot do anything on the infrastructures front but we support our customer in all the other arenas like talent management, training, improving efficiency etc. Today we offer value added services to our customers like performance based maintenance. A service agreement with us puts the focus on the measures required to keep the mill or plant fit and profitable. Inspection and troubleshooting become an inherent part of a strategic, long-term program for keeping the plant competitive. We are here to support the Indian paper industry whether it is a big mill or a small mill with our service solutions.

Metso's Plans for India

We have quiet aggressive plans for India as a part of which Metso's single largest Greenfield investment; "Metso Park" is coming up in Alwar, Rajasthan. It will be built with state of the art utilities, spanning over 47 acres.

Metso is serving its customers through a network of eight business lines, which are organized into three segments i.e. Mining and Construction Technology (MCT), Paper and Fiber Technology (PFT), Energy and Environmental Technology (EET). But on January 1, 2012, Metso's power business line and paper and fiber technology got merged to create a new Pulp, Paper and Power (PPP) segment. This will provide us with great opportunities for even stronger growth in the pulp and paper industry power generation business. To serve the customers in a better way we have a plan to establish a workshop in our Metso Park, which is in quite advanced stage.

We have a strong engineering setup at Gurgaon and Chennai office for project handling. Through our talented technically oriented workforce we provide service support from start-up to commissioning. Providing the after sale services is what we are keen on like performance based agreements. Besides, in the near future we are open for JV or acquisition to have quick presence in India.

Views on the Indian paper industry practices

My answer will be related to different subject matter.

A decade ago people never thought to invest on pulp mill, they use to say that paper is made in a paper machine, but I always said that paper is being made in pulp mill and then we have seen companies investing in world class pulp mills in late 90's and afterwards. Now on the paper machine side also people have started thinking to buy new machines, which can provide those economies of scale and sustainable operations. And, most importantly this thinking has to be supported by apt technology. But still there is lack of confidence that exists and which keeps them aback from investing in good technology. The result of which is visible at the time of crisis where people are not able to handle the situation and just by using "jugaad" system they try to fix it and they end up losing more money in the long term. None of them thinks about the effective cost but what they think is to minimize the present cost which is a bigger loss.

Efficiency is another thing, which is the need of the hour. Mills need to be efficient in their day-to-day operations. Generally people say that we have achieved 80-85% efficiency in a particular area of the mill but we say why can't you have 90-95% or may be 100%, what is the bottleneck in achieving this. So, this is one important area where the drill has to be done.

Image makeover of the paper industry is another important issue, which I believe hasn't been taken seriously. Paper is biodegradable, environment friendly then plastics and is produced in a sustainable manner. But this message must come from the industry as a whole. The mills should not tell their individual USP rather they should talk of the industry as a whole that our operations are sustainable and eco-friendly. We are producing these papers by adhering to environmental norms.

On vendor-customer relationship the entrepreneurs have to change their mentality. Today you need to have a right partner to run your business. At Metso we always say, we don't work as a supplier we work as partner. We respect our customer's profitability because when the customer will earn then only we can survive. The mills should be fair to suppliers it's not that being a supplier the headache is all mine. I always stress upon this point to our customers that we cannot do this alone you need to handle the equipment with best ability and appoint right people to run them. We can only teach them how to behave but ultimately they have to take care of it as their baby.