The Paper Technologists – "a person responsible for controlling & supervising the processes involved from sourcing of raw material, technology, manpower and other to the final output i.e. paper. He should be well equipped to handle challenging and interesting work and most importantly being able to apply modern technology." Team Paper Mart decided to present a feature where some of the people who are synonymous to the above definition, are being presented with their profile, main area of focus, approach towards work etc.
Profile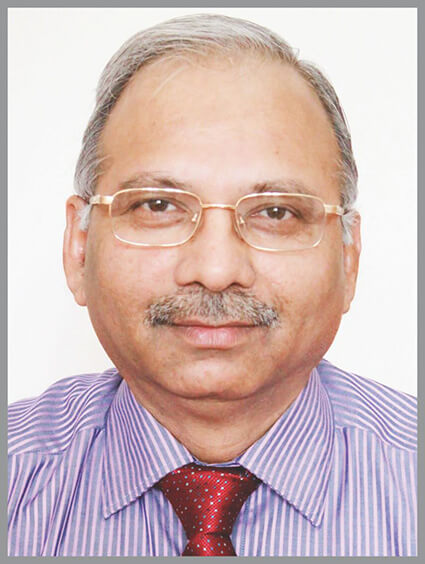 He is a certified chartered engineer in chemical engineering from "H.B.T.I. Kanpur" and has done diploma in business management from AIMA, New Delhi. Has more than 3 decades of management and professional experience in various prominent Indian paper business houses like JK Paper, Century Pulp & Paper, West Coast Paper Mills and Orient Paper & Industries. Presently, he is working as CEO in Orient Paper, Amlai, heading the paper business. During his career he also did a project of non-woven fiberglass tissues in U.P. Twinga Fiberglass Ltd.
Main area of work
He is deeply involved in various manufacturing operations, projects, technical, managerial and administrative functions and has also led various research and development projects. At Orient Paper, Amlai, he has commissioned the new tissue machine and consolidated the tissue product range. He has worked extensively in various areas needing immediate attention like water & energy conservation, natural resource and environment management, cost reduction.
Approach towards work
He believes in team building and providing highly conducive work environment to the team. Improving the process & maximize qualitative production having minimum environmental impact with minimum investments are his forte. He also had to his credit some of the India's first technology initiations into the paper industry like ECF pulp line, enzyme bleaching, conceptualizing & installing of state of art DIP plant etc.
Importance of investment in technology
Technology plays a vital role in achieving the business goal mitigating the environmental needs. Thus investment in technology is certainly for the up-keep of business and environmental justification.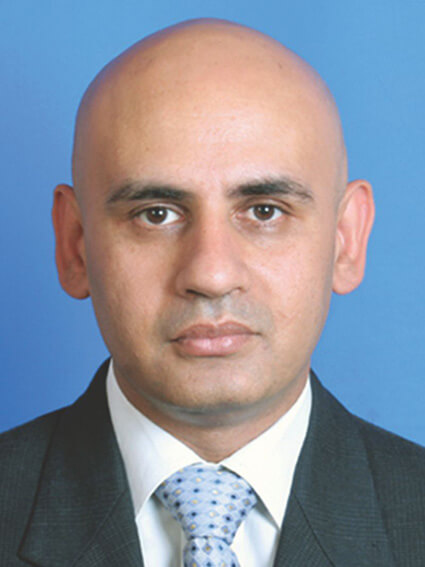 Profile
He has done B.E. (NIT, Srinagar) and MBA, PGPMAX (ISB, Hyderabad).
Main area of work
He was heading the sales and marketing function of coated paper and thereafter of packaging boards of JK Paper. Recently he got the responsibility of managing the entire packaging board business. Currently the company is manufacturing approx. 90,000+ MT of premium virgin fiber boards.
Approach towards work
His approach towards work revolves around understanding customer needs (both internal and external) and marrying them to the capabilities and objectives of the company. Success is always an outcome of teamwork. He firmly believe in working together as a team, fostering an open work culture where ideas are discussed, debated and agreed upon before implementation. He sets challenging targets without fear of failure and ensuring that the pressure to achieve is shared equally between him and the team. Also, tries to praise, compliment and encourage the team members not only on achieving targets but also on the efforts put in to achieve the same.
Importance of investment in technology
If we study any industry or product category two facts are universal

• Quality of products and services are of paramount importance in any business. Today, both these need to be bundled together as a package.

• Manufacturers of good quality products command respect and premium from their customers and never face a dearth of orders. On the other hand poor quality manu-facturers have to fight to get orders and fetch little premium or respect.

With industrial intermediate products like our packaging boards, consistency of product and service is what constitutes quality. Higher human intervention leads to compromise in consistency and as a consequence quality tends to suffer. The only way to improve consistency (quality) is through investment in the right technology. We should invest in "Fit for Purpose" technology.

Technology is expensive to begin with, but it pays more for itself as it delivers value by lowering running costs, post manufacture wastages / rework, defects and also fetching better value from customers. With decreasing availability and increasing cost of labor investment in technology would give better returns in the immediate future.

Investment in environment friendly technologies has a long-term horizon but is the need of the hour. We have a responsibility towards the society at large and now customers have begun demand products from companies which are environment friendly. This is evident in customers asking for responsible forestry based products specifying FSC Certified paper or even pays a premium for such products.

In a nutshell I would like to state that investment in right technology is the only success mantra for the future. If we have to survive and grow this is something we really need to focus upon.
.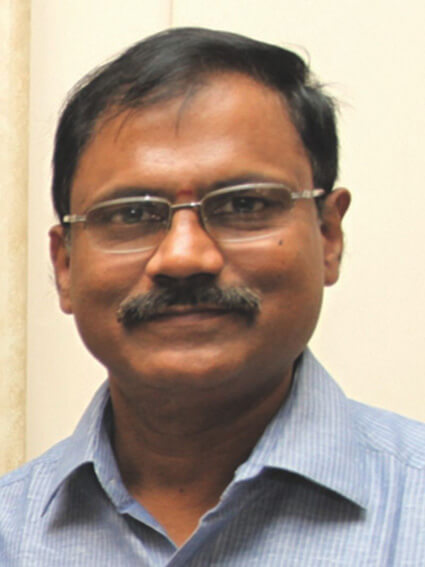 Profile
He is a graduate in mechanical and marine engineering from Andhra University. He has a varied experience in maintenance and operations across shipping, textiles and forest based pulp and paper industry. During his career in shipping he has worked with U.K. and Hong Kong based shipping companies with international exposure in maintenance and operations of merchant ships. His experience in paper industry is around 20 years.
Main area of work
He is currently heading divison's projects department and has the additional responsibility for the operations of Kovai, Bollaram and Tribeni units of the division. He has introduced some of the latest state of the art technologies at the division that has made the unit Bhadrachalam one of the world's best mills. He has been the champion of the Bollaram unit's turnaround while he headed the unit. He headed the operations of Bhadrachalam unit, the largest integrated pulp and paper facility of India for three years. He has championed the project symphony as the business manager and implemented the most complex solution of SAP in the division. He has handled the major projects of PM5, PM6 and the modern pulp mill at Bhadrachalam.
Approach towards work
He has passion for working with modern technologies in process, automation, environment and energy management. He truly believes that "paper is a biodegradable, renewable, sustainable product made from trees and annual plants. Growing and harvesting them provides jobs for millions of individuals, and managed forests are good for the environment, providing clean air, clean water, wildlife habitat and carbon storage."
.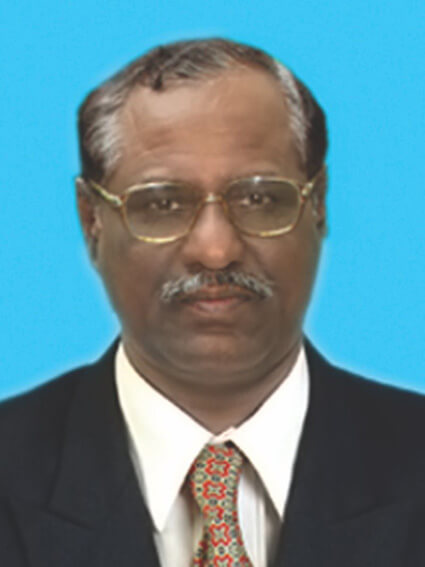 Profile
He has done B.E. (Hons) in Mech. Engineering.
Main area of work
He co-ordinates production & maintenance of all process areas and service functions in the mill along with improving environmental performance of the mill.
Approach towards work
Sub-delegation of powers and obtain regular reports on the performance of various production areas. We should monitor the overall equipment effectiveness of production centres and total cost of maintenance to take decision on replacements. Apart from this the key focus areas should be energy & water conservation and cost & waste reduction.
.
..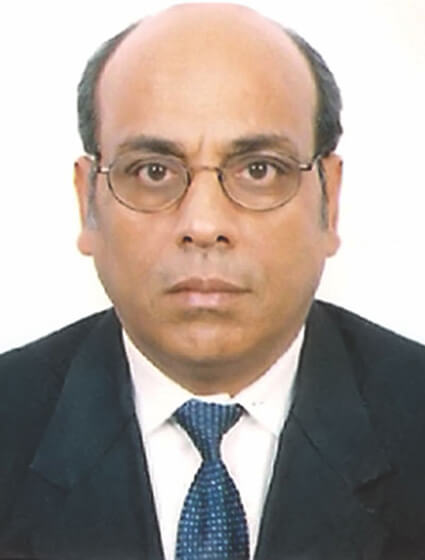 Profile
He is alumnus of IPT, Rorkee from the year 1969 and has been serving the industry from last 42 years. He started his career with Andhra Pradesh Paper Mills, then served Rohtas Industries before moving to Shree Dinesh Mills ltd and currently, associated with Wires and Fabrics Ltd as VP – Business Development.
His main area of work
He has been handling techno commercial function with machine clothing industry since 1971. He moved to Shalimar Wires and Industries Ltd in the year 1975 and served them for next 25 years. He has travelled widely to several European, South Asian, Gulf and African countries and created a slot for Indian machine clothing manufacturer in those markets.
Approach towards work
He believes in trying & trying till the success is yours. This philosophy has helped him in achieving success in the development of polyester fiber for paper mills when he moved to Reliance Industries Ltd in Mumbai in the year 2001. Besides identifying the opportunities and pursuing it beyond a point is one of the traits of his persona.
Importance of investment in technology
I strongly believe that technology and quality will be ultimate winner in the race. Currently when industry is passing through turbulent time, good quality will lead to customer preference and in good time will give higher returns. New technology and equipments result in direct cost reduction and deliver product of high quality. With opening of economy and China as our neighbor & competitor in every field, there is no way that we can shy away from acquiring tomorrow's technology today.
.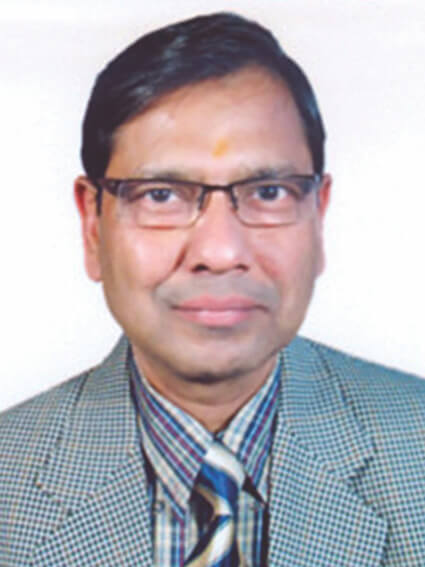 Profile
He has done post graduation in paper technology and diploma in business administration. He has been working in the industry for more than 3 decades and has climbed the ladder from shift in-charge to senior president of large pulp & paper mills in India. He has hand on experience of production, maintenance and executing big projects through the understanding of working in leading paper mills like West Coast Paper Mills, Hindustan Paper Corporation, Orient Industries, Rama Newsprint & Papers, Khanna Paper Mills and Emami Paper Mills.
Main area of work
His main area of work is to handle entire mill operations, project formulation and execution. He has been catalyst in installing the country's fastest newsprint machine running at 1125 m/m speed at Emami Paper Mills. Apart from this, he has implemented the project of almost doubling the capacity of Khanna Paper Mills within record mill shut down time with latest technology by increasing overall productivity and reducing production cost. Presently, he is responsible for project development and mills troubleshooting.
Approach towards work
He believes in building good and strong team comprising of younger technocrats having result oriented attitude.
Importance of investment in technology
To survive in today's competitive market, mills technological up-gradation is the only answer. Technology can give best efficiency with overall productivity.
.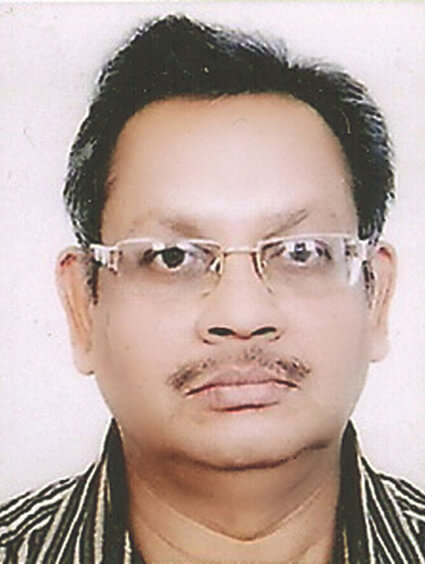 Profile
He is an alumnus of IPT, Roorkee from the year 1977. He is being serving the paper industry for more than 35 years.
Main area of work
He started his career from Rohit Pulp & Paper Mills Ltd and his main area concerns with paper manufacturing and quality control with cost savings. In last 14 years he has the experience of managing 200 TPD plants irrespective of variety of paper such as coated duplex board, writing & printing paper, newsprint, tissue and kraft paper. Apart from production & quality he has also worked in other areas like co-generation power project, new machine erection & commissioning, dismantling of old machine out of India, deinking projects etc.
Approach towards work
Be positive irrespective of the conditions.
Importance of investment in technology
The technology is changing fast and we have to go along with it. To produce best quality products with cost savings and maintaining the environment we have to focus on new technology avenues.
.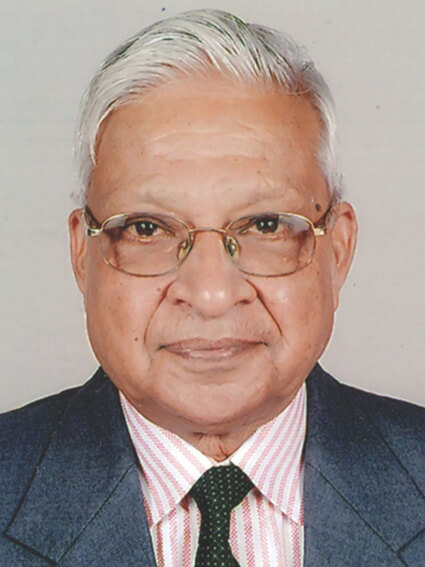 Profile
He has done B.Sc. (Engg.) – Mech., F.I.E., F.I.V, chartered engineer. He is associated with paper industry for more than 5 decades. In his work span he has provided consultancy and has worked in various paper companies primarily handling projects in mills like Bindal Paper Mills Ltd, Naini Tissues Ltd, Khanna Paper Mills, Bengal Paper Mills etc.
Main area of work
He is handling the 250 TPD greenfield writing & printing project in Assam with the investment of Rs. 560 crores. The commercial production is expected to start in March 2013. His area of work includes overseeing detailed engineering work, vendor selection, site monitoring of civil work and placement of order, execution, installation and commissioning. In the project cooking line, fiberline, evaporators are being sourced from Metso and other orders will be finalized in March-April 2012.
Approach towards work
Be open to innovations and curious to find solutions, fight and take challenging opportunities.
Importance of investment in technology
Investment in new technologies, instrumentation, automation, continuous monitoring, adopting latest tools for study & analysis will definitely lead to value creation in terms of international level of quality at lower cost, highest efficiency as well as environment friendliness.