"All business sectors in India have been affected by the ongoing COVID-19 pandemic. The paper industry has also been affected by it. I don't think things would be back to normal soon after the lockdown is lifted. Around 70 percent of business activities should happen after the lockdown, but I think it would take three to four months to get back to normal" said
Mr. A. S. Mehta, President and Director of JK Paper Ltd.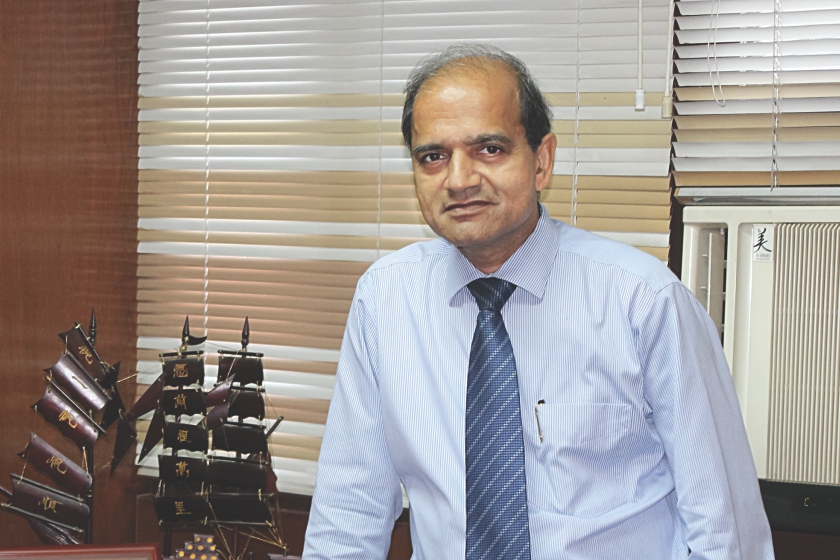 Supply Chain
The supply chain is posing a greater challenge – that's the biggest issue for the business community. We at JK Paper have resumed our productions, but are facing problems with our supply chain because trucks are not available in some places and some truck drivers are reluctant to go to certain places because of the outbreak. Some of the workers have gone back to their villages and have not reported for duty as yet. Although the Government of India has said that the movement of goods is free, border check posts and police or local administration stop the movement of goods. However, in Gujarat, the supply chain has improved. In Odisha, the supply chain is improving gradually. Since we make packaging material, which is a major requirement of the pharma and packaging sectors, at out plants in Gujarat, the demand for packaging material is rising gradually. However, by and large, the supply chain is rather weak.
Cost Reduction
During this difficult time, we have to conduct business in a manner that is different from the way we were conducting business before the lockdown. We believe in caring for people. We believe that the last area for cost reduction should be people, because people make an organisation or a company. So, we are looking at the other avenues for cost reduction, such as fixed costs. We are targeting those areas first. In difficult times, companies should care more for people. We are not considering job cuts or layoffs. We will take care of our people in all possible ways – their health and wellbeing are of paramount importance for us. We are taking all necessary precautions at our plants to safeguard the health and wellbeing of our people.
"We believe in caring for people. We believe that the last area for cost reduction should be people, because people make an organisation or a company."
As far as loss of revenue is concerned, we have witnessed a 25 to 30 days' loss of production at our Gujarat facility and around 20 days' loss of production at our Odisha facility. We will try to make up this loss in Q2 to Q4. Nevertheless, the overall revenue of the company will be impacted by this loss.
The category-A paper players in India are integrated players so the price of pulp, which is the main raw material for paper production, doesn't matter much for us. We do not import a lot of pulp but make our own pulp, andthat's our advantage. The global prices of pulp have been quite low in the last two months and they have not risen as yet.
Capacity Utilization and Funds
Before COVID-19 we were operating at around 107 percent of the capacity of the company; and after the lockdown was announced, we shut our manufacturing facilities on 29th March. We have now resumed our operations at all our manufacturing facilities. Currently, we are operating at somewhere around 80 to 90 percent.
To be precise, 50 percent of our turnover comes from Copier, which is a branded product. In the paper trade, this is one product category which is branded, and we are the pioneer in this segment. It generates a very good profit margin and we command a very good pricing at the market place. In this scenario, it is for the investors to judge what kind of valuation or multiple they have to consider for the company.
Right now, the domestic market is posing a challenge for us at the front ends – the markets shops, educational institutions and offices are shut, but the essential services certainly need paper; so, we are supplying. Whether these are hospitals, government offices or banks, or some other places, copier paper is still being supplied to them.The overall demand for newsprint is strong, but not as strong as it was before the lockdown – and that's because after the lockdown, people's habit of reading the newspaper has undergone some change. At the Gujarat facility,we are predominantly producing Packaging Boards, which the pharmaceutical and food packaging industries are always in need for. At the same time, we are also producing – from our Rayagada facility – paper that is used for making school notebooks and text books. The Textbook Corporation is in urgent need of paper because when schools reopen, there will be a big requirement of books and notebooks. Also, we have some order for the Copier we are producing for the export market.
We have adequate funds and cash. We have liquid funds close to 600 crore. We are also considering buyback of shares. In the last 6 to 8 months, we prepaid some debt.The debt level of the company is not alarming. The net debt of the company – consolidated debt even –is close to INR 1,000 crore, which is equivalent to the EBITA of the company or rather the EBITA is more than the net debt.
Market Trends
The Rs 75,000-crore paper industry, which has resumed production after relaxation in lockdown, may have a negative growth in the first quarter of this fiscal as demand lost in this lockdown cannot be compensated entirely.As the sales were only at 15-20 percent of the year-ago levels during April, the first quarter will be negative for the paper sector. However, the industry is hopeful of around 6 percent growth in the subsequent nine months.
To some extent, it will be compensated, as we cannot make up the entire production if it was down for 30 days. Before the lockdown, the industry was operating at an average 90-95 percent, some even more than 100 percent. Any recovery, however, will depend on opening up of shops and normalisation of transport.
"Every situation also creates a new consumption point. As home delivery grows, the demand for packaging material will have substantial growth."
As the factories normally keep an inventory of two weeks, the running of factories from April 15 will not disrupt supplies whenever lockdown is lifted. After the opening of books and stationery shops along with government offices, the demand for paper will rise. Also, the more use of electronic gadgets during the lockdown will not have any major long-term impact on the consumption of paper.
Any change in the situation is a disruptive change; there will be some disruption and some drop in consumption. At the same time, every situation also creates a new consumption point. As home delivery grows, the demand for packaging material will have substantial growth.
Once normal life is restored, paper consumption will return to the same level as in the pre-lockdown period. This impact is one-time impact. Excluding this quarter sales, the paper sector will grow at around 5-6 percent.