Founded in 2020, KRecycling has soon become a notable name for providing finished paper grades and recovered fiber supplies in the pulp & paper industry. KRecycling was started as a vertical integration to fulfill the raw material requirements of the paper mill as well as market finished paper products across the globe. Its product range includes high-strength carry bag papers, testliners, fluting medium, newsprint, wood-free duplex boards, and other packaging grades.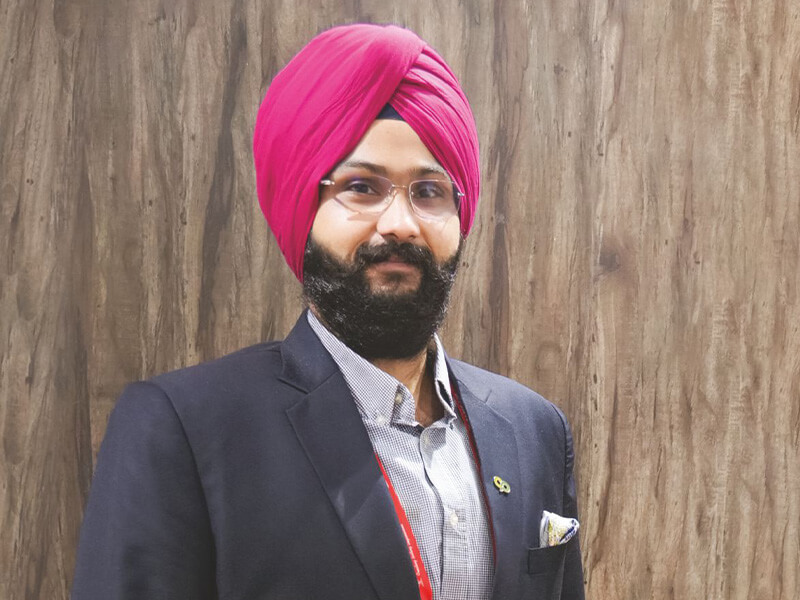 Mr. Amanbir Singh Sethi, Director, and Mr. Sanjeev Khullar, CEO, KRecycling Pvt. Ltd., talk about the business journey, the company's marketing capabilities, key strengths, market trends, and future plans, in a joint interview with Paper Mart magazine.
Paper Mart: Could you please give us an overview of the business journey of KRecycling and chart out some significant milestones?

Amanbir Singh Sethi: We started KRecycling in March 2020 with the vision to strengthen the recovered fiber supplies to paper manufacturers such as Chadha Papers Ltd. and some other paper mills across North India. With time, we discerned the need for expansion towards finished paper products and exploring different markets locally and overseas.

Just after its debut year, KRecycling has become a known name in the market for its consistent supplies and fair transactions. The Company has managed to develop new value-added products like film face paper for shuttering plywood industry and carry bag paper (odour-less) for packaging industry. KRecycling also took various ISO certifications and FSC for global recognition. The second year proved to be even better than the first and took us to various new markets like Egypt, Jordan, and North Africa apart from the UAE, GCC, Bangladesh, Sri Lanka, and China. Today, we are proud to say that KRecycling is a reputed brand for all types of paper requirements by our customers and we expect to extend our reach to newer markets in the coming years along with servicing our existing clients.

"We see a bright future for the Indian paper industry, especially in the high-strength kraft & printing paper segment where the demand has already started to flourish"
PM: What are the key strengths of the company due to which the company has achieved recognition in the industry?

Sanjeev Khullar: The main strength of KRecycling is our team and our ability to provide 360-degree solutions for all kinds of paper demands, be it recovered paper or finished paper. Our quality products, consistent supply, and professional approach to business dealings are our forte. We are also flexible to understand customer-specific demands for any type of paper requirements and we rigorously work towards achieving the same. Our team consists of professionals with more than 25 years of industry experience as well as young and enthusiastic team members who are always willing to perform to the best of their abilities.
Watch: IVAX Paper Chemicals Interview

PM: Kindly talk about the product range offered by the company along with their key features as well as applications.

SK: KRecycling has a basket of products to offer from high strength smell-free carry bag papers, testliners, fluting medium, newsprint, wood-free duplex boards, and other packaging grades, to name a few. We can offer FSC-certified as well as food-grade products. As we all know enough about the need to phase out single-use plastics in view of the government's ban on the same, the carry bag paper is need of the hour which we are supplying majorly in the Indian market as well as exporting the same overseas.

PM: Elaborate on the current market presence of the company – both domestically & internationally and the expansion plans.

SK: Currently, KRecycling is based out of Gurugram (Haryana) and is catering to pan-India as well as overseas markets, including the UAE, Saudi Arabia, Sri Lanka, Bangladesh, China, Africa, Jordan, Egypt, and so on. We intend to expand our wings further by expanding to newer markets wherever we find the demand and opportunity for paper and paper-based products.

PM: Give us an overview of the scenario in the Indian recycled fiber industry with respect to the demand, challenges & opportunities. How do you foresee the future?

SK: We see a bright future for the Indian paper industry, especially in the high-strength kraft paper segment as the usage of plastic will diminish with the government becoming more stringent against the use of single-use plastic, expansion of e-commerce companies for door delivery of the products, and switch from traditional or conventional packaging to new innovative and high-strength packaging products. In the printing paper segment, the demand has already started to flourish with the pandemic slowly moving towards an end and is becoming ineffective.

PM: Compared with paper made from virgin materials, the carbon footprint of recycled paper is smaller; kindly elaborate on that.

SK: Using recycled paper saves trees, energy, water, as well as landfill space. It produces lesser pollution than virgin paper production. It also offers environmental savings many times over since fibers can be recycled repeatedly. Moreover, with the lesser availability of virgin fibers, more and more mills are turning towards recycled fibers not only in India as well as in other overseas markets. Recycling our own waste will allow us to leave and conserve natural resources for the next generations.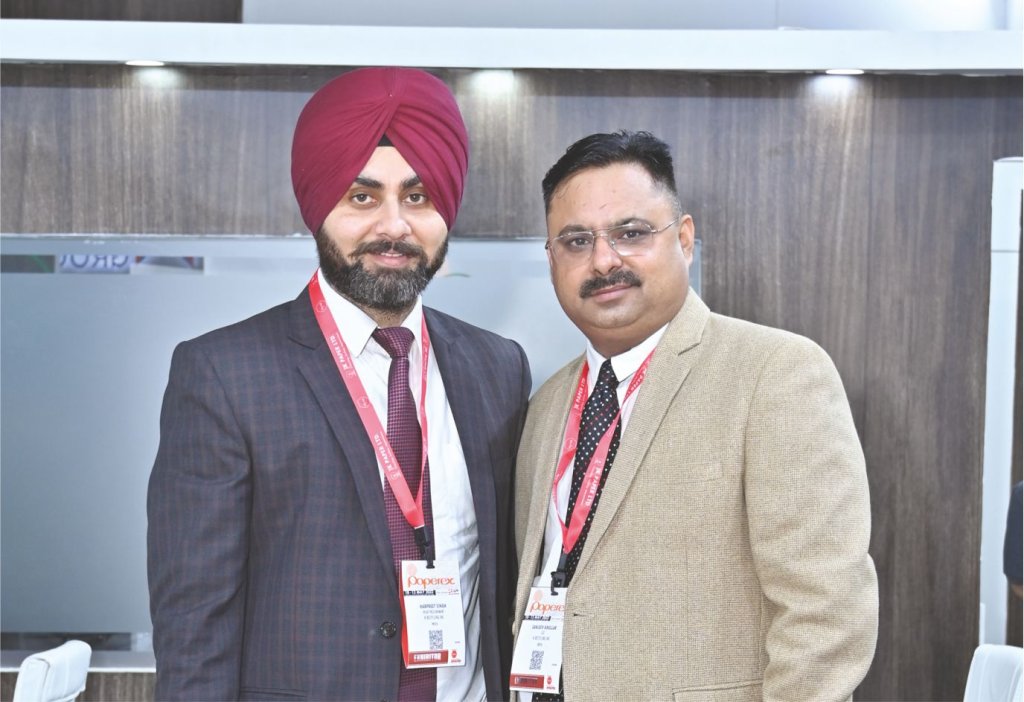 PM: The present recovery of waste paper in India is relatively low as compared to other developed nations. What could be some pertinent strategies to increase the same so as to meet the raw material demand of the paper mills in the country?

SK: It is true that the present recovery ratio in India is low around 25 percent as compared to 70+ percent in Europe and 68 percent in the USA. However, it will definitely increase in the future as people are becoming more and more aware of the benefits of recycling and the use of waste to make into new finished products. This outlook will definitely be passed on as a legacy to the next generations and we hope to come closer to the rate of recycling in Europe or the USA in the coming years. The government of India should also take the initiative to promote the recycling of paper products which will definitely generate new employment also and create a lot of value from waste materials.

PM: Has there been any recent development at KRecycling that you would like to talk about? What are your plans and growth strategies for the coming future?

SK: KRecycling is committed to developing new value-added and innovative paper products as per the demands of its customers. In the past two years, we have been able to develop many such products and have added the same to our basket which we offer to our customers and are consistently supplying the same. We are well-known for our professional services and quality products.
Also Read: People, Planet & Profit: Key to a Sustainable Future for Paper Manufacturing

PM: Any concluding thoughts to add to our interaction?

SK: Overall, we see a bright future for the Indian market as it is one of the fastest-growing economies in the world. The demand for various paper grades is projected to increase and KRecycling will definitely look forward to getting its share of the pie.