April 22, 2013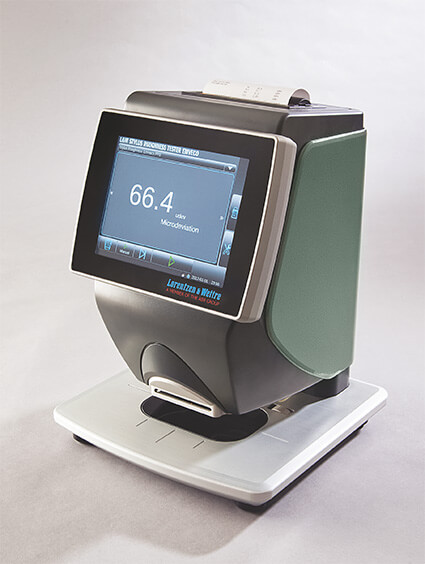 Lorentzen & Wettre, a member of the ABB Group, announced L&W Stylus Roughness Tester Emveco – a paper laboratory instrument that measures the micro-surface roughness of paperboard and linerboard. The evaluated property is called microdeviation, which is a measure of the topography of the paper or board surface, and a characteristic that correlates well to how a paper or board will print.

This new product is a replacement of the well-known EMVECO Stylus Roughness Profiler System 210-R, used in the industry for many years.

All measurement and analysis is done inside the instrument, no extra software or computer is needed. The testing procedure is fully automated. A photocell detects the presence of sample. The reference head is automatically lowered against the sample to rest against the paper sample. The reference head moves at a constant speed relative to the sample and the stylus follows the contours of the surface. After a defined measuring distance the reference head is lifted and moved back to the start position. The sample is then fed to next measuring position by the sample feeder. Each measurement takes less than 10 seconds.