A pioneering newsprint producer and government managed company, NEPA sends out encouraging message to the paper industry that good days are not that far actually.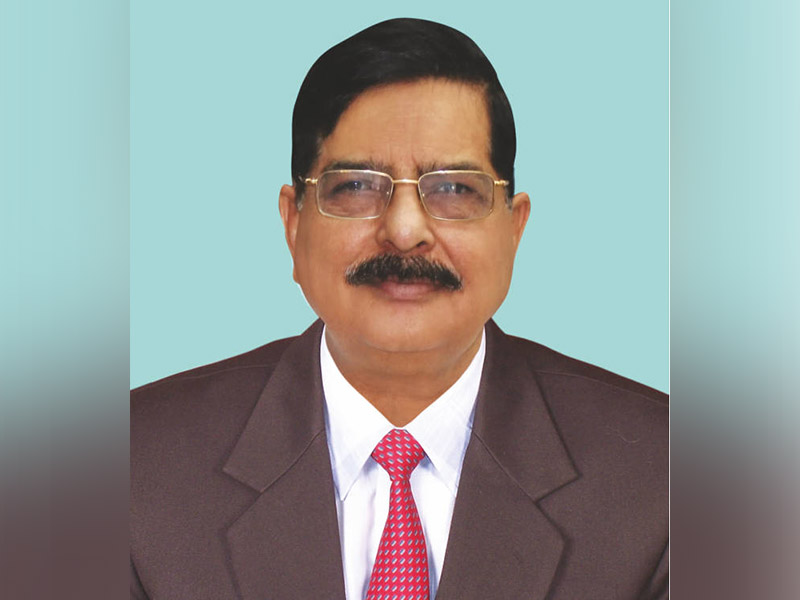 NEPA is considered to be one among few who pioneered manufacturing of newsprint in the country. The company began its journey as a private enterprise and is among few govt. managed paper mills in the country today with installed capacity of 88,000 TPA. The Company in recent times switched to waste paper as basic raw material from original forest based and has thus been able to reduce cost of production. More importantly, the mill is meeting its 100 percent requirement from Captive Power generation.

Originally a single product company producing standard newsprint, the company is credited for producing 42 GSM newsprint for the first time in India, meeting practically all international parameters of strength, opacity, surface smoothness, brightness etc. NEPA has had its low points too during its entire operational career and it even become sick under SICA in 1998, after which the Company was registered under BIFR for restructuring. Today, it seems to be doing fine and is implanting a Revival and Mill Development Plan consisting of New 300 TPD Deinking Plant; Refurbishment of both Paper Machines; Renovation of Captive Power Plant. That sums up NEPA's grit to withstand hard times and come out fine; entire paper industry may take courage from it.

Paper Mart recently had a chance to interview Brig. S. K. Mutreja, CMD, NEPA Ltd. to know more about the company's present status as well as its future plans. Excerpts:

Paper Mart: NEPA pioneered manufacturing of newsprint in the country. Brief us about the evolution of the company up to very recent times.

S. K. Mutreja: NEPA Limited, a PSU under Ministry of Heavy Industries and Public Enterprises, Government of India, is oldest newsprint mill established in 1947 and commenced its commercial production in 1956. In pre–globalised economy up to 1990–91, the Company managed its operation successfully under administrative price mechanism regulated by the Government of India.

In post globalization era i.e. after 1990–91, due to thrust of open economy, its operations were successively impacted adversely due to high cost of production, old plant and machinery with obsolete technology.

Subsequently, due to depleting resources and working capital, its net worth eroded. For a brief period i.e. from July 1996 to March 1997, its production came to stand still due to disconnection of power supply from MPSEB. In 1998, after becoming sick under SICA, the Company was registered under BIFR for re–structuring.

From March 1997 onwards, the production was restarted with a change in a production process from virgin fiber to recovered fiber i.e. waste paper.

From 2001 to September 2005, the Company had seen adhocism in its leadership. In between 1994 to 2005, it had seen many un-successful disinvestment attempts by the Government of India.

Thereafter, NEPA got its full time Chairman-cum-Managing Director w.e.f. 24th October, 2005 for a period of three years. With a deliberate effort by all employees, necessary steps were taken to start operations of shut machines and plants. It is evident from the performance from 2005 to 2008 that company made tremendous progress in all fronts. The performance trends in terms of production, sales, turnover, capacity utilization, marginal contribution and operating profit/losses improved a lot viewing the size and rate of sickness of the Company. I am giving you a comparison chart for production, sales, and turnover for your better understanding of our performance over the years. (The chart is printed below)

PM: What products are there in NEPA's portfolio today?

SKM: At present, the company is producing 42/44 GSM Economy and Standard Quality high mileage NEPA Newsprint with good opacity, runnability, printability, and strength.

PM: Tell us about the total installed capacity and actual production in recent times.

SKM: The total installed capacity of the mill stands at 88000 TPA with operation of two paper machines. NEPA is not able to reach the targeted production due to aging of the various plants and machinery. The capacity utilization is just around 60 percent.

PM: Would you brief us about the technology and machinery at your plants?

SKM: NEPA produced newsprint from forest based raw material in the past which was shifted to 100 percent recovered fiber since 1997.

PM: Any new development on product, process, and technology front?

SKM: NEPA is presently implementing Revival and Mill Development Plan consisting of New 300 TPD Deinking Plant; Refurbishment of both Paper Machines; Renovation of Captive Power Plant.

After the completion of Revival and Mill Development Plan by mid 2016, NEPA will be able to produce both high brightness newsprint and writing & printing paper. The deinking line capacity will be 300 TPD, processing old newsprint and old magazine grades, sorted office paper, mixed office waste and coated book stock. The state of the art deinking plant is designed for environment friendly and cost effective operation and will enable Nepa to produce consistent paper quality with high brightness paper grades to meet customer expectations.

PM: Your comments on the present state of the Indian pulp and paper industry?

SKM: Indian Newsprint market is growing at a CAGR of 12 percent as compared to negligible growth rates in developed countries. Strong growth rate in Indian newsprint market unlike developed countries is on the back of strong user industry growth driven by economic growth and the rise in the literacy rates as indicated by CRISIL.

Research estimated demand for newsprint to grow by 9-10 percent CAGR from 2.1 Million Tonnes in 2011-12 to 3.4 Million Tonnes in 2016-17.

The cost of the newsprint is rising in the domestic market due to increase in prices of fibrous raw material and power and fuel as compared to international market, which is almost stable. Demand is growing due to increase in newspaper readership. In the present scenario of growth in the newsprint industry, the domestic newsprint manufacturing industry perceives an opportunity for investment in sustainable competitiveness.

PM: Anything more you wish to add?

SKM: Outlook for paper industry in India looks extremely positive as the demand for upstream market of paper (Newsprint and Writing & Printing Grade) is growing up.

The most important challenge is to make the industry more environment friendly with infusion of most efficient technological ways to tackle the pollution.