As an indigenous machinery and metallurgical expert, Parason is catering to technological needs of pulp and paper industry in over 63 countries with its strong commitment to finding new solutions.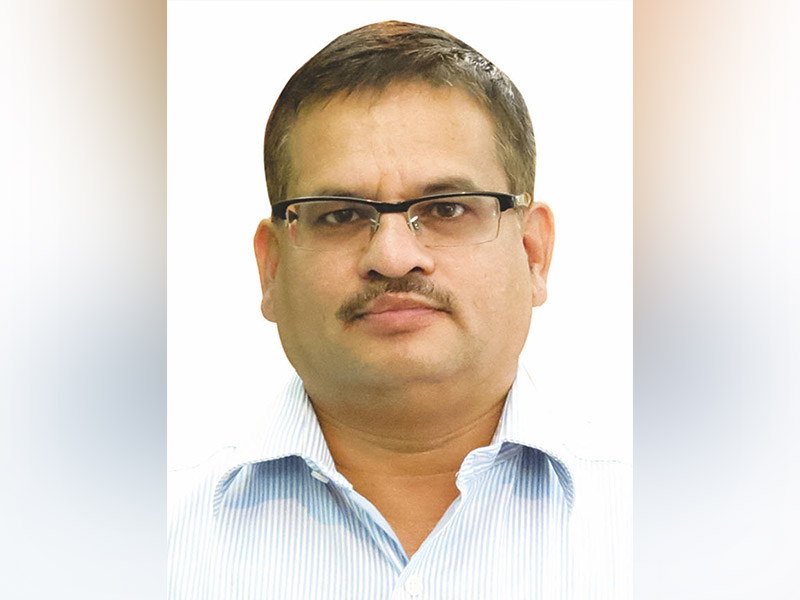 Parason Group, founded in 1977, is a leading manufacturer and supplier of pulp and paper machinery. Parason offered products are widely used by Kraft, Tissue, Writing Printing and Hard Board paper mills. Refiner Discs, one of the Parason's specializations, are among the best discs available for paper mills across the globe. Parason manufactures various products which can be used for number of operations in stock preparation.

Paper Mart recently interviewed Mr. Shekhar Desarda, Managing Director, Parason Machinery (India) Pvt. Ltd. to know more about the technology group and their innovative strategies towards making the paper industry technology efficient. Excerpts:

Paper Mart: To start with, tell us in brief about Desarda Group of Industries and Parason Machinery (India) Pvt. Ltd.

Shekhar Desarda: Parason Machinery is a flagship company of Dr. Desarda Group of Industries, Aurangabad, MS India. We are in service of paper industry since last more than three decades. The group has two dedicated foundry divisions and two machinery divisions, serving clients in India and overseas (in 63 countries across the globe).

Our products are well accepted and established worldwide. Parason is diversifying and venturing into newer areas of manufacturing like Head Box and also Paper Machine supply. We will rolling out our first pilot Head Box suitable for 30 Tons Duplex Board and the same will be on display at Paperex 2015 in New Delhi, scheduled between 1-4 Nov 2015.

It has been our endeavor to serve our customers to their fullest satisfaction. Parason team is putting in every effort relentlessly, ensuring no stone is unturned to achieve the goals of our beloved Chairman Dr. Desarda who has been the inspiring force to Parason.

PM: You are serving the paper industry for more than three decades if we include the establishment of your first foundry in 1977. Please tell us about your major technological milestones which you think are important for the paper industry today.

SD: Yes, first foundry was started by our beloved Chairman Dr. Desarda in 1977. We initially started as a casting supplier for automotive parts. The local paper industry was already developed and it was importing the refiner segments because of unavailability of high quality, reliable and durable manufacturers in our country. Parason was approached by these paper mill owners to start developing the refiner segments locally so that they can stop importing the same and save themselves from paying high costs of the product as well as costs of duty and logistics. This was the beginning for us and we never looked back.

With continuous research and development and new ideas and innovations being part of everyday activities, we could improvise our product better and better as per the industry needs. Parason is today a known name in the paper industry as a manufacturer and supplier on par with International suppliers.

PM: Being an indigenous machinery maker and metallurgical expert, how do you rate your products keeping the products of established global players in view? How does your product compete in terms of efficiency, design, and robustness with some of the global products? Help us understand by some examples.

SD: Parason can compete with any global player for any product line in stock preparation. Parason has been a name in reckoning!! Parason factories are equipped with latest equipment on manufacturing and finishing front. The facilities have been upgraded to be world class manufacturing place where quality in all is first requirement. This has enabled Parason to reach and add new customers and also sustain them.

With the introduction of new material technologies, newer methods of manufacturing in refiner plate manufacturing through continuous R&D, our fabricated refiner plates has been instrumental in saving power consumption considerably in many of the European mills. There are many examples to cite. (Mr. Desarda gave many examples, few of which are cited below)

Karto Group, Spain: 26"DDR disk – 15% reduction in Energy vs. GL&V 26"disk U/H 24"dia

Industrial Carterie Fenili S.p.A Italy: RTC 1000 – Reduction in Energy and better Schopper gain compared to competitor

Cartiere Partenope SRL, Italy: 26"DDR disk- Parason supplied disk is performing better than competitors

International Papers, Unit APPM, India: JC-03 fillings- Modified to full cone fabricated fillings a/g competitors segmental design. Improved in Fiber Quality and Life time by almost double!!

PM: In your area of expertise, we would like to understand the kind of bottlenecks, snags and complaints, reported by the paper industry more often, which you try to address via your products.

SD: Parason has established itself as a one stop source for many of the mills in India. Yet, for every manufacturer supplying to process industries complaints of underperformance is always part of the supplies. We try to attend the customer on spot and sort out the issue by site visit or address his complaint /bottleneck on the merit of the case and the nature of the complaint.

PM: As is known, paper industry is not witnessing the best of phases presently; it would be interesting to register your comments, as a machinery and technology supplier, on the state of the paper industry. What are your suggestions?

SD: Despite predictions that digital revolution would make paper as obsolete, paper remains still central to our lives. It will always remain part and parcel of our lives no matter how big or strong digital revolution will happen in the time ahead. The present global market all across the Industries worldwide is on down ward trend. As indicated above, this trend seems to be for a short phase and this is about to change in coming time. Packaging Paper industry has a vibrant future looking to the sea change being seen in various industries. The Industry that is expected to grow globally and also in INDIA will be KRAFT PAPER/PACKAGING PAPER, but other business segments will also be equally developing as PAPER is inevitable by its use.

PM: One major area of increasing concern is the environment and the sustainability of the paper industry in strict or distinct relation to maintaining a cleaner and greener environment. As a technology provider, you have a greater say in this matter; please elaborate.

SD: Paper products are crucial to society, as they have enabled literacy and cultural development. Pulp and paper is made out of wood fibers originating from natural forests or pulpwood plantations. Over half of the resource comes from recycled fiber and other fiber sources such as agricultural residue. There is however still potential for growth in recycled fiber use.

With the use of clean technology, the manufacturing processes can minimize pulp and paper products' impacts on climate change and water. Carbon dioxide emissions from the manufacturing process can be reduced by investing in new plants, retrofitting existing plants, heat recovery and increased paper recycling. Responsible consumption practices can also help to reduce the environmental impact of paper.