Myntra Achieves 100 Percent Plastic-free Packaging Delivery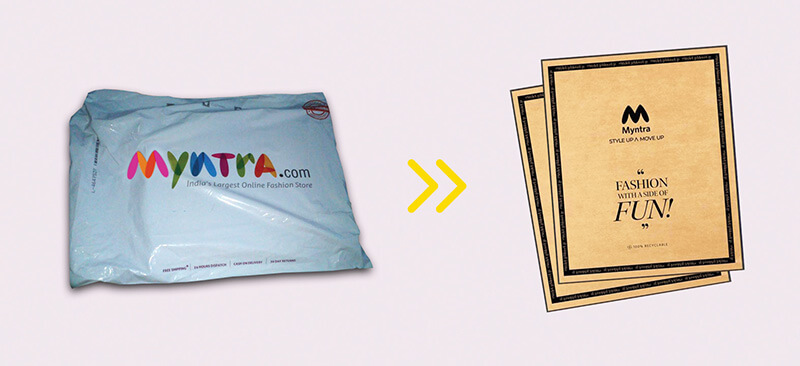 In an effort to reduce plastic waste, Myntra, India's biggest fashion and lifestyle e-commerce giant had incorporated plastic-free packaging for its Big Fashion Festival. Taking its commitment to sustainability a notch above, Myntra has eliminated 100 percent single-use plastic in packaging. The measure is in sync with the company's efforts to align its brand partners to adopt green packaging.

In its sustainability journey, Myntra has adopted many sustainable business practices and initiatives along the way, and now eliminating 100 percent plastic from its packaging is another major milestone accomplished. As a part of this initiative, the customers have started receiving their orders in sustainable packaging across the country. All bubble wraps, plastic cello tapes, and poly covers have been replaced with sustainable and eco-friendly shredded materials, paper tapes, and paper covers & boxes respectively.
Recyclable Paperboard Lid Developed by The Paper Lid Company and Metsä Board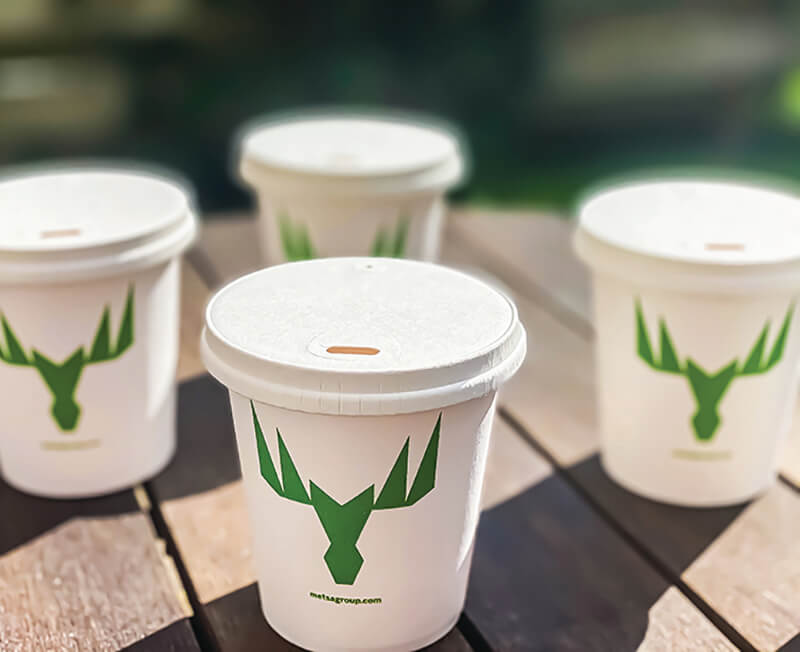 The Paper Lid Company and Metsä Board have collaborated to develop a paperboard lid for takeaway beverage cups. The lid is made from a dispersion barrier board, which is "fully recyclable". Making use of The Paper Lid Company's new technology, the paperboard can be formed into the desired shape for customers. Both the companies assert that the carbon footprint of the paperboard lid is approximately 50 percent lower than that of a plastic lid.
Elopak Launches Aseptic Carton – Pure-Pak eSense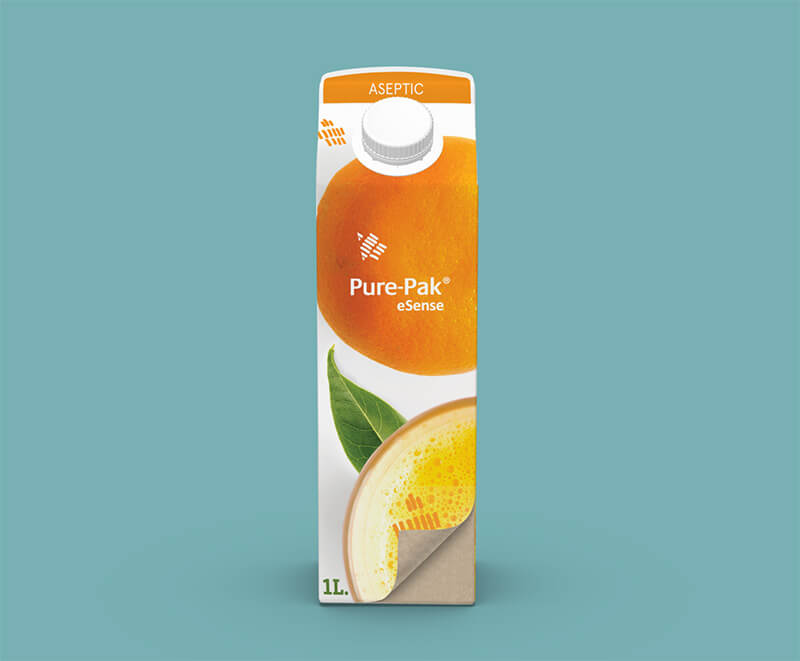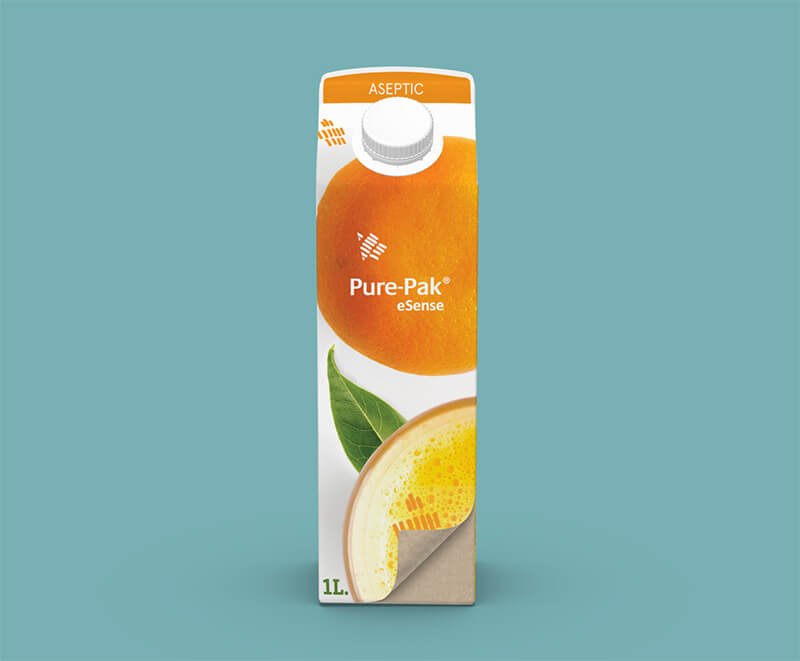 Elopak has introduced an environmentally-friendly aseptic carton – the Pure-Pak® eSense. The aseptic carton has been manufactured with the technology from Elopak's fresh portfolio implying the carton is designed to preserve the product integrity, safety, and the lifespan of the contents inside the pack. This has been made achievable without the use of an aluminium layer that is generally used in aseptic packaging.

The Pure-Pak® eSense carton has been created in tandem with Elopak's goals to contribute to a net-zero circular economy.
Lactips Launches Plastic Free Paper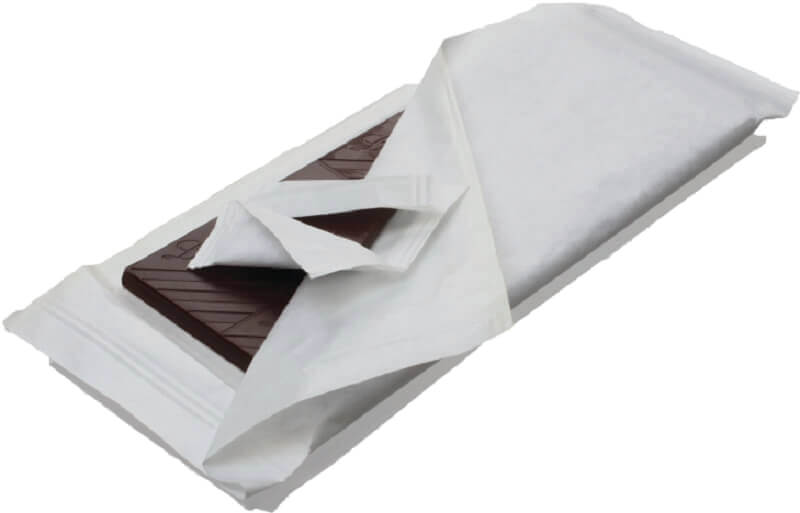 Lactips, specialised in producing a 100 percent bio-sourced casein-based plastic material that is biodegradable, has developed a first-generation coating solution that respects the barrier properties of cellulose packaging. The French company has worked with the eco-organization CITEO to develop this cellulose matrix coating solution that ensures the total recyclability of papers and cardboards.

It is 100 percent bio-sourced, home compostable, and heat-sealed, and provides the oxygen, fat, and mineral oil barriers essential for preserving food products and ensuring compliance with food contact standards.
McDonald's Almost Entire Paper Packaging from Sustainable Fiber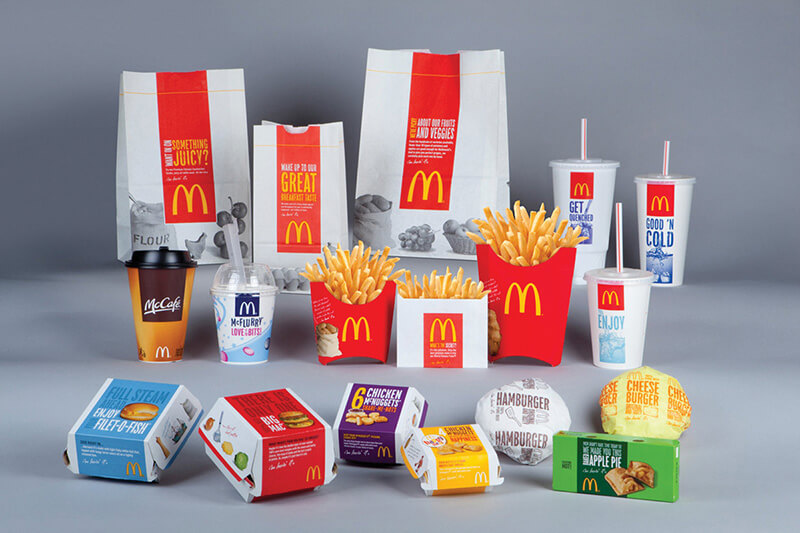 McDonald's Corporation is on its way to achieving its goal of sourcing all of its paper-based food packaging in its restaurants from the recycled or sustainable fiber. In view of its environmental practices, McDonald's has placed a larger goal for its entire customer packaging created from renewable, recycled, or certified sources by the year 2025. At present, 80 percent of its packaging comes from such sources.

Besides, the fast-food chain is also using paper straws and wooden cutlery in multiple regions/countries and is exploring the use of fiber lids and reusable cups.
DS Smith to Explore Use of Seaweed as Alternative Fiber Source for Paper and Packaging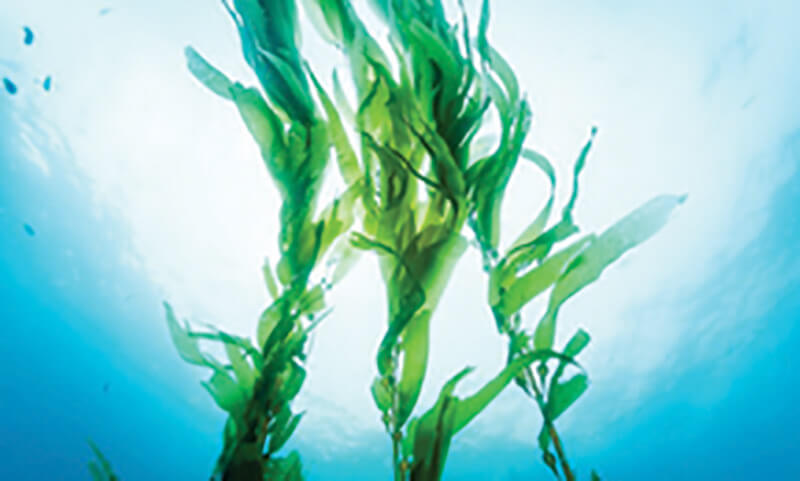 McDonald's Corporation is on its way to achieving its goal of sourcing all of its paper-based food packaging in its restaurants from the recycled or sustainable fiber. In view of its environmental practices, McDonald's has placed a larger goal for its entire customer packaging created from renewable, recycled, or certified sources by the year 2025. At present, 80 percent of its packaging comes from such sources.

Besides, the fast-food chain is also using paper straws and wooden cutlery in multiple regions/countries and is exploring the use of fiber lids and reusable cups.
Coca-Cola HBC Introduces Paper-Based Carton Solution to Larger Multipacks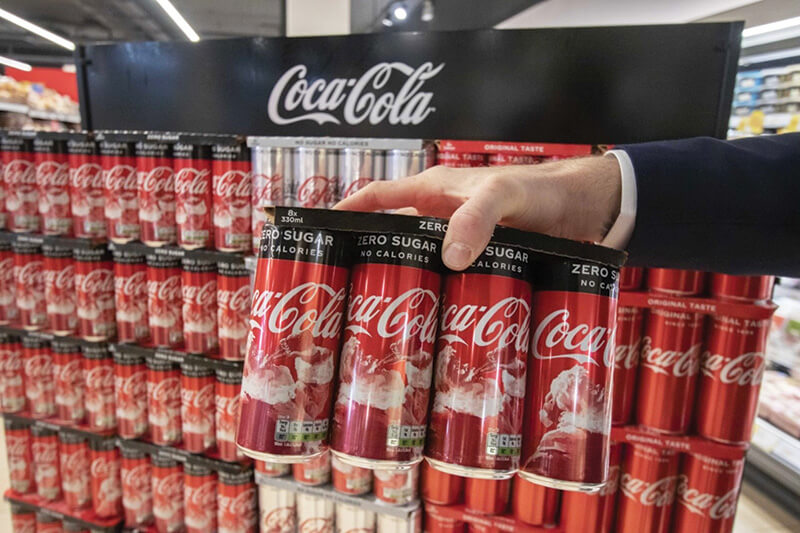 In partnership with Graphic Packaging International, Coca-Cola HBC's larger multipacks are now available in a new fully enclosed paper-based carton, which replaces previously-used shrink-wrap.

Both KeelClip and Coca-Cola HBC's larger multipacks packaging types are designed and developed by Graphic Packaging; which predicts that, in total, transitioning to these new secondary packaging solutions will eliminate 500 tonnes annually of hard-to-recycle shrink-wrap plastic.
Pladis Boosts Sustainability through Sonoco's Fully Recyclable Envirocan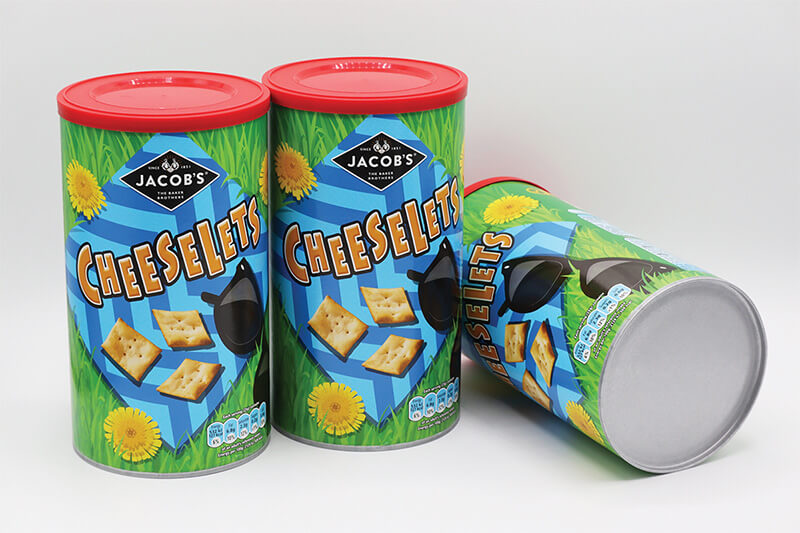 Pladis, the global snack company of the UK's most iconic and renowned snack brands, has been making efforts to substantially reduce its environmental impact by updating the packaging of various products to more eco-friendly alternatives.

This move is a part of the company's sustainability agenda, which reflects its commitment to making all its packaging recyclable, reusable, or compostable by 2025. Most recently, pladis has made steps forward to move toward more paper-based solutions – its Mini Cheddars and Cheeselets ranges now use Sonoco's EnviroCan with paperboard end. Cracker Crisps and Mini Twiglets are also set to use EnviroCan later this year.
Nestlé Smarties Brand switches to 100 Percent Recyclable Paper Packaging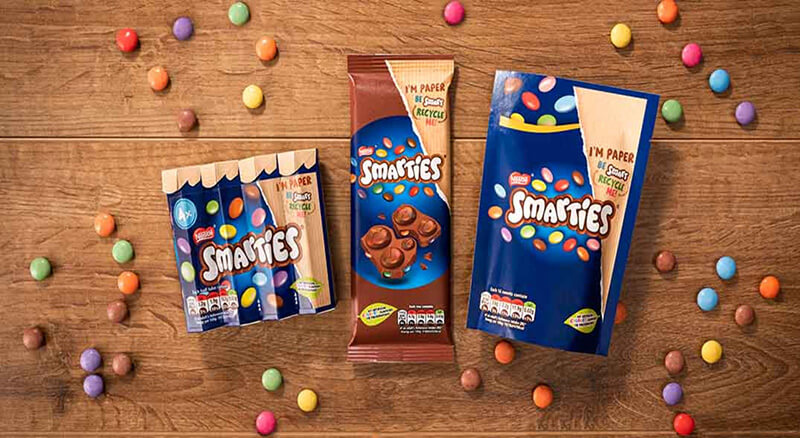 Nestlé has announced that its popular Smarties brand is now using recyclable paper packaging for its confectionery products worldwide. It is the first global confectionery brand to switch to 100 percent recyclable paper packaging, removing approximately 250 million plastic packs sold globally every year.

The new Smarties paper packaging is sourced sustainably and is made of a coated paper, paper labels or carton board. The transition of the entire global Smarties portfolio to recyclable paper packaging is a step that the company has taken keeping in view the sustainable future.
Tensei Converts Bio-waste into Paper Packaging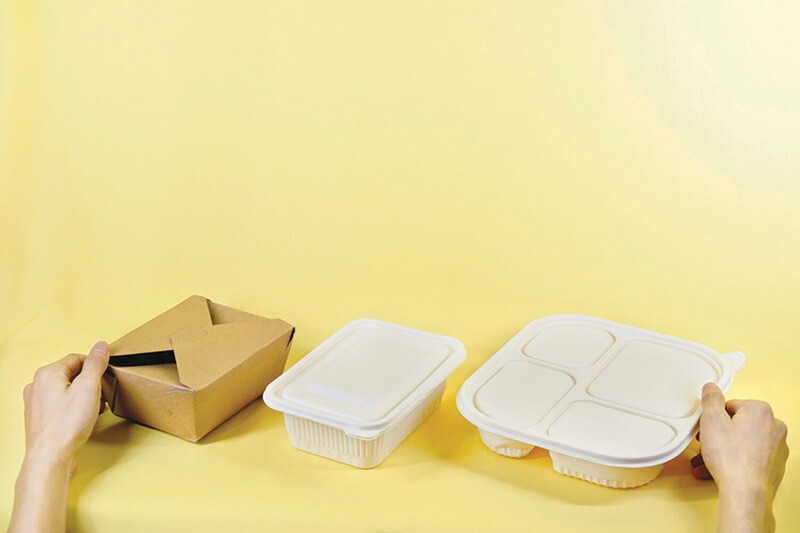 Tensei, the UK-based company, is a specialist in creating products that use agricultural waste crops, perennial grasses, or unrealized bio-waste streams (from places like the food manufacturing industry). They render agricultural residues such as – apple skins, avocado peels, and mango peels into paper packaging.

The foundation of Tensei is premised on the intent to normalize the use of agricultural residue for packaging purposes, the objective being to tackle the deforestation crisis connected to single-use plastic manufacturing.
Solenis and BASF to Work on Paper Bottles With Pulpex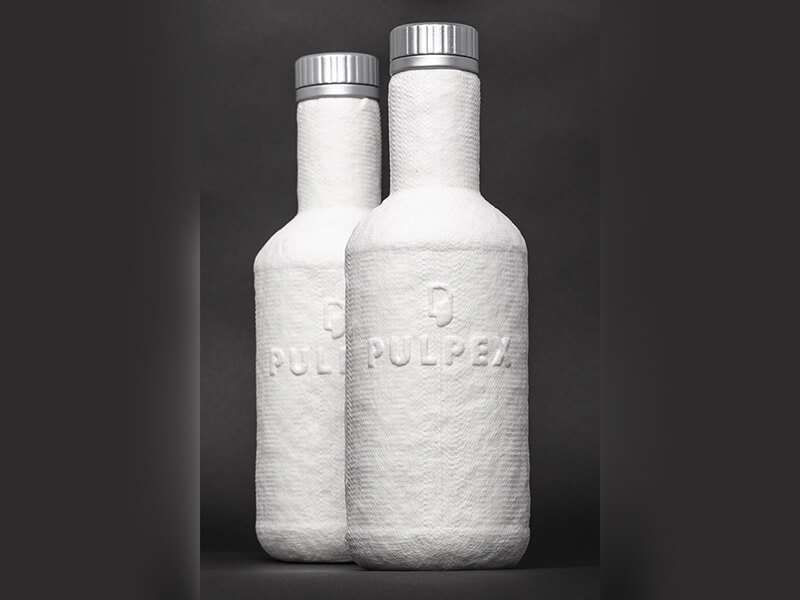 The specialty chemical firm Solenis has joined BASF as a partner with Pulpex, a company developing fully recyclable paper bottles. Pulpex is developing a commonly recyclable, polyethylene terephthalate (PET) free paper bottle using sustainably sourced pulp.

In a report, Pulpex has mentioned that BASF will contribute food-grade barrier chemistry. Solenis, which already serves the pulp and paper industry, will provide surface treatments and other chemical components.
Procter & Gamble Announces First Lenor Paper Bottle Pilot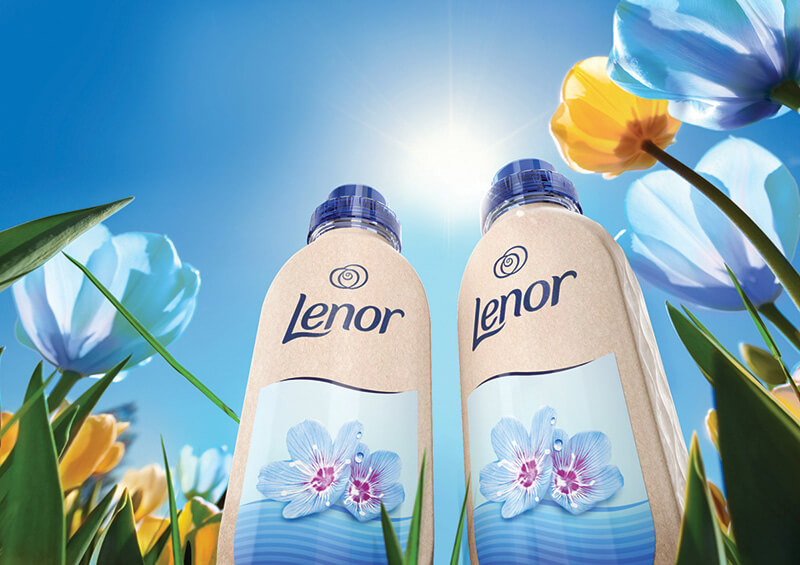 P&G has unveiled its first paper bottle for Lenor in partnership with paper bottle company Paboco, announcing a pilot for Western Europe in 2022. The trial rollout will form the basis of a test and learn strategy to scale up paper packaging and incorporate it more widely across P&G's portfolio.

As part of its 2030 Ambition, P&G aims to reduce its use of virgin plastics by 50% by 2030. Fabric Care Europe has additionally committed to a 30% absolute plastics reduction by 2025 and to design for 100% recyclability by 2022 – it is well on track for both commitments. Home Care is committed to using no virgin plastics by 2025. Brand-led packaging alternatives and pilot schemes are crucial elements in the pathways to lowering environmental impact.
Flipkart and Myntra Join Hands with Canopy to Advance Sustainability Efforts and Conserve Forests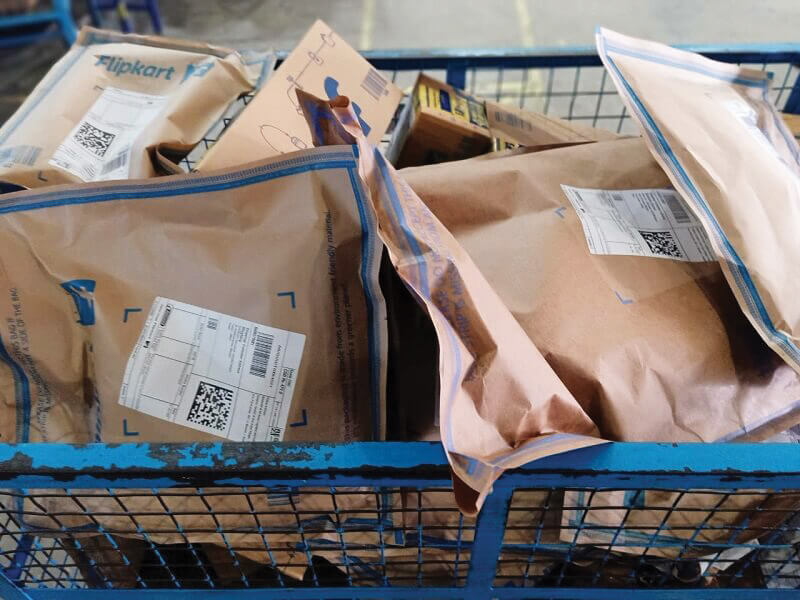 Flipkart Group, India's homegrown consumer internet ecosystem including Flipkart, and Myntra, one of India's leading fashion and lifestyle destinations, announcing its commitment to responsible sourcing of sustainable packaging and man-made cellulosic fibers in collaboration with not-for-profit environmental organization Canopy.

Flipkart and Myntra have joined Canopy's Pack4Good and CanopyStyle initiatives to extend their sustainability commitment to move towards sustainable packaging and material sourcing.
Noida-based Kagzi Bottles Introduces 100% Biodegradable Paper Bottle

Plastic packaging has long been the obvious choice for many liquid products brands — such as body wash, lotion, beverages, shampoo etc. Without a doubt, plastic is durable, inexpensive and most importantly — it does not absorb liquids. However, as the awareness on the sustainable packaging rises — the consumers have started demanding sustainable alternatives. That is where paper bottles come in.

Providing a solution to a very significant and catastrophic environmental issue of single-use plastic, the homegrown Noida-based startup is pioneering a completely new product category: a 100% compostable paper bottle, which is also the first-of-its-kind in India. This innovative solution will give consumers a greener and cleaner switch from plastic to paper pulp. The bottle can be used to package beverages, toiletries, liquids and powder.
Flipkart Achieves 100% Single-Use Plastic Elimination Packaging throughout its Supply Chain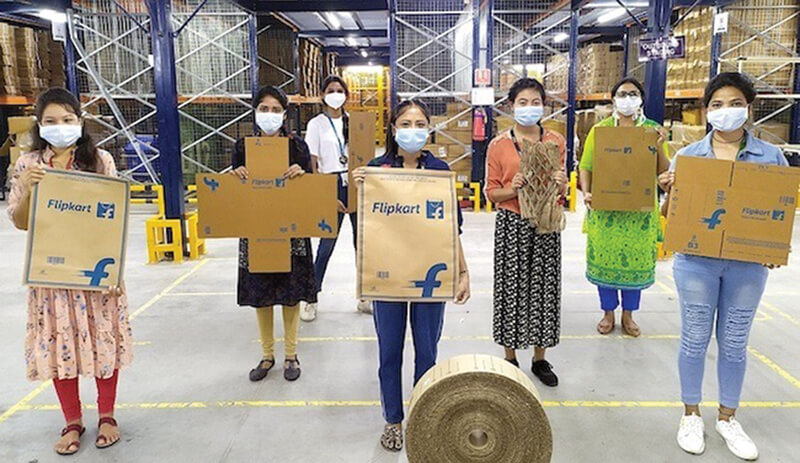 Flipkart has eliminated all single-use plastic packaging used across its fulfilment centres in India, delivering on its public commitment to move to plastic-free packaging in its own supply chain by 2021. This has been achieved across more than 70 facilities of Flipkart spread all over India, where the e-commerce major has eliminated single-use plastic packaging by introducing the most scalable sustainable alternatives such as eco-friendly paper shreds, replacing poly pouches with recycled paper bags, replacing bubble wraps with carton waste shredded material and 2 Ply roll to name a few.
Unilever Reveals World's First Paper-Based Laundry Detergent Bottle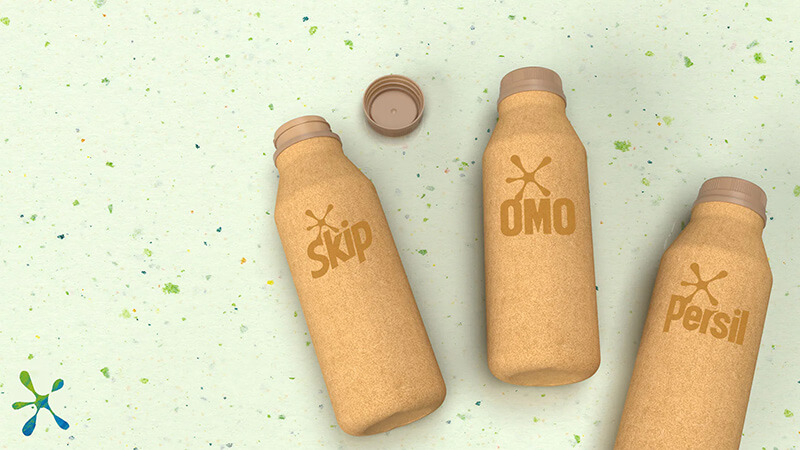 Unilever is set to launch what it says is the first-ever paper-based laundry detergent bottle. A prototype for the paper bottle has been developed for leading laundry brand OMO (also known as Persil, Skip & Breeze) and is set to debut in Brazil by early 2022, with an ambition for roll-out in Europe and other countries soon after. Unilever is also piloting the same technology to create paper-based haircare bottles.

This technology has been developed in partnership with the Pulpex consortium, collaboration between Unilever, Diageo, Pilot Lite, and other industry members. Unilever has been able to use the technology to package liquid products in first-of-its-kind paper-based bottles, which are reportedly made of sustainably sourced pulp and designed to be recycled in the paper waste stream.
Parason Partners With Zume to Launch Most Advanced Molded-Fiber Manufacturing Facility in Southeast Asia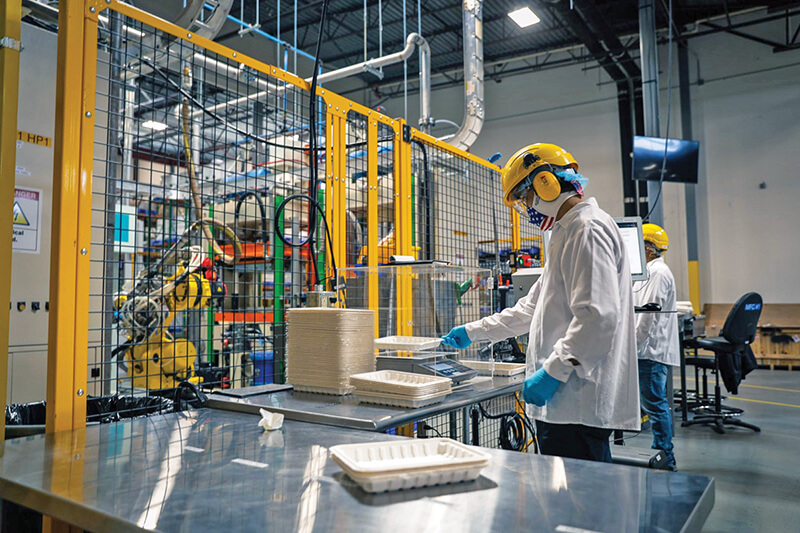 Parason, a leading global pulp and paper industry supplier, has announced the company's new manufacturing and professional services partnership with Zume, the sustainability solutions company creating economically viable substitutes for single-use plastics. Parason will leverage Zume's proprietary manufacturing technology and professional services to support the production of molded-fiber goods in what will be the most advanced manufacturing facility of its kind in Southeast Asia.

As part of this partnership, Parason is helping Zume further optimize stock preparation and other auxiliary systems that complement the latter's core manufacturing technology. These efforts enhance Zume's capability to deliver turnkey solutions globally with partners eager to leverage Zume's manufacturing technology.
Jabil Announces USD 25 Million Investment in Paper Packaging Solutions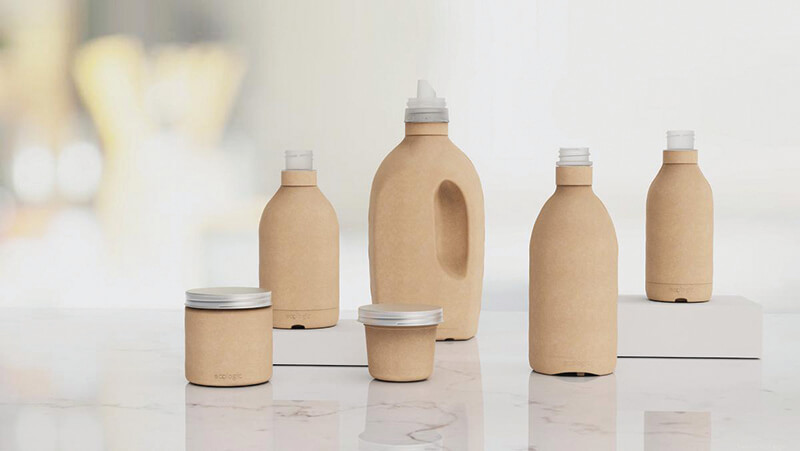 Jabil Inc. has announced expansion plans for its newly acquired paper bottle technology with a USD 25 million investment in subsidiary Ecologic's Manteca, California, and the build-out of a new paper bottle plant in its Sustainability Center of Excellence in Tortosa, Spain.

The expansion will create the first paper-based scaled technology with delivering Ecologic's innovative pulp molding capabilities to new geographies, enabling the production of hundreds of millions of new paper packages.
CHANEL Perfume Bottles With a Bio-based Cap Developed in Partnership with Sulapac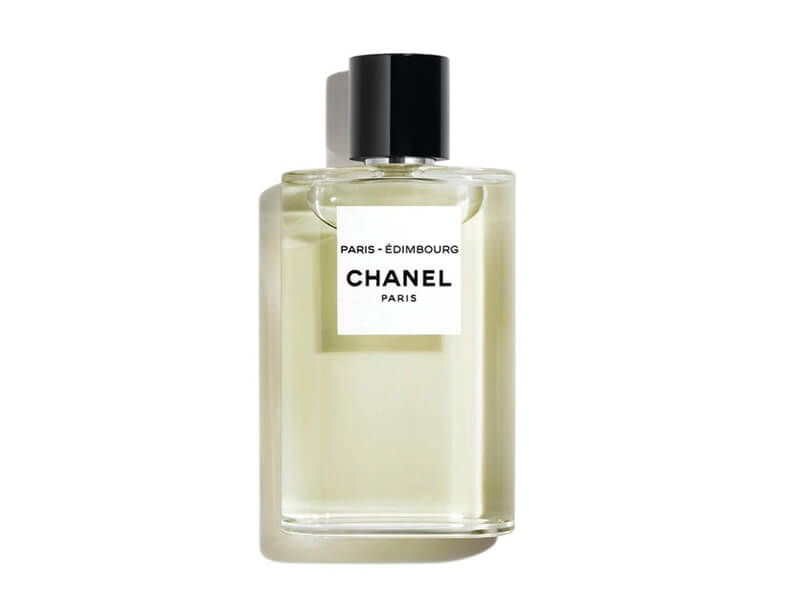 The French luxury fashion house CHANEL has announced that its new LES EAUX DE CHANEL 125ml perfume bottles will have a bio-based cap developed in partnership with Sulapac. The new cap is composed of three layers, apparently made of 91 percent bio-based materials obtained from renewable, plant-based resources and FSC certified wood chips.

Further, LES EAUX DE CHANEL's corrugated cardboard outer packaging has been redesigned simply. It is made easier to recycle by its lack of lamination or glossy coating, according to the company.
Mondi Introduces a Range of Sustainable Corrugated Packaging Solutions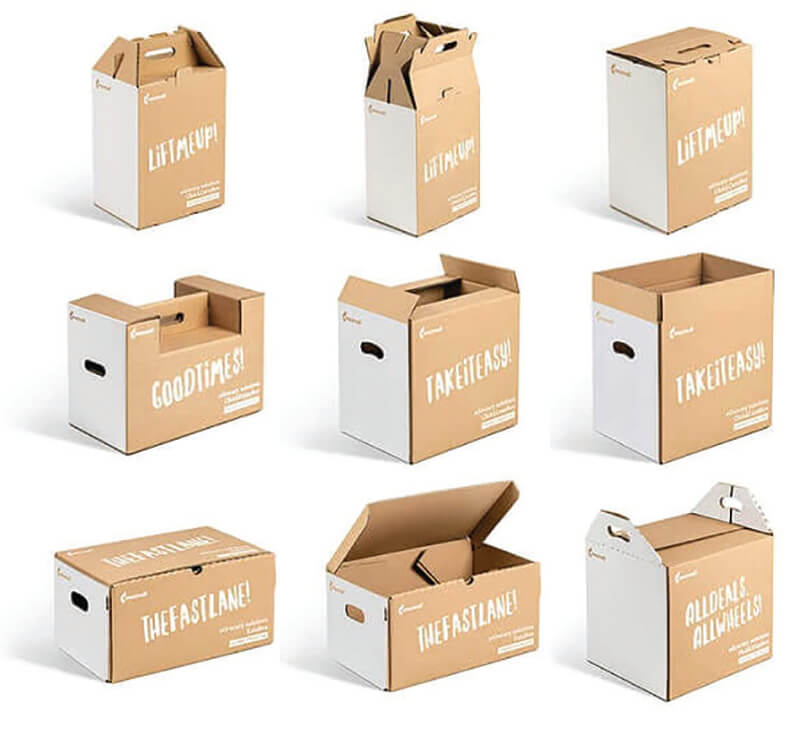 Mondi Group has introduced a range of corrugated packaging solutions for the online grocery market across Central Europe. Utilizing its experience in eCommerce packaging, the packaging company has created clever solutions for the diverse needs of grocery retailers who can now deliver a variety of goods in fit-for-purpose packaging.

All the corrugated boxes in the eGrocery portfolio are completely recyclable and meet the customers' requirements of sustainability, cost-efficiency, and product protection.

The eGrocery packaging solutions follow the successful introduction of Mondi's BCoolBox and VinoBoxes. Grocery retailers can choose from the expanded portfolio of seven sustainable corrugated packaging solutions for all kinds of grocery pick-up and delivery options – click & collect, local deliveries via retailers' own vehicle fleets, or long-distance deliveries.
Burger King Rolls Out Green Packaging Pilot Program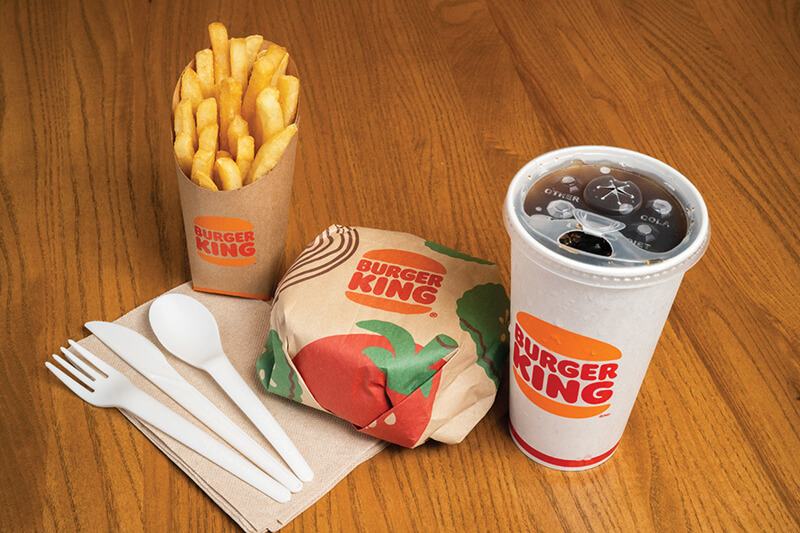 Burger King has launched a green packaging pilot program focused on finding scalable solutions for eight of its most-used, guest-facing items including forks, spoons, knives, straws, drink lids, Frypods, Whopper wrappers and napkins. The guest packaging utilizes alternative materials, such as Frypods made with renewable unbleached virgin paperboard; cutlery made with cPLA, a plant-based plastic; and napkins made with 100 percent recycled fiber. Burger King will also be testing paper and plant-based straws along with strawless lids, which could potentially eliminate up to 500 million single-use plastic straws annually from participating U.S. Burger King restaurants.

The fast food giant is keeping its global partnership with Loop to reduce single-use packaging through reusables and is looking to include two new cities, Paris and London, in addition to the earlier announced target cities of New York, Portland, and Tokyo. Burger King is partnering with The Coca-Cola Company and Kraft Heinz to bring these initiatives to life.
Hasbro is Phasing-Out Plastic Packaging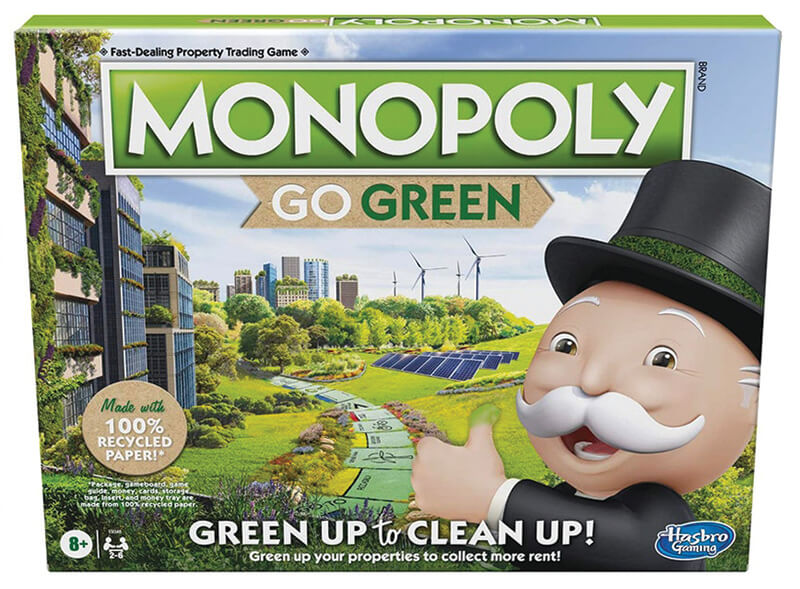 Hasbro, the global play and entertainment company and the creator of iconic toys and games such as –Nerf, Transformers, Play-Doh, Monopoly, and Power Rangers, is phasing out plastic from its packaging. The global toy company plans to eliminate all plastic packaging for new products by the end of 2022 and is introducing new products that will be sustainable.

In 2018, Hasbro became the first toy company to offer a recycling program for US customers. In partnership with TerraCycle, the company recycles the "retired" toys back into things like playground equipment, park benches, and flowerpots.
BillerudKorsnäs Launches New Generation of Coated Liner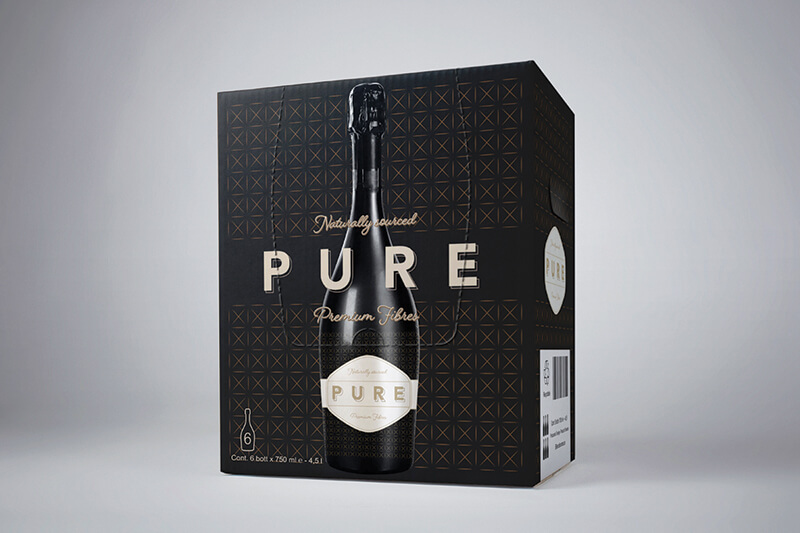 BillerudKorsnäs has introduced its latest development in White Top Kraftliner – Pure DecorX™. Pure DecorX is a 3-ply construction made of 100 percent primary wood fibers, which makes the liner strong, stiff and with high thickness. In practice, this means great lightweighting opportunities, high runnability in converting machines, reduced risk of washboarding, and enhanced packaging performance.
Garnier Launches its Solid Shampoo Bar in Recyclable Cardboard Box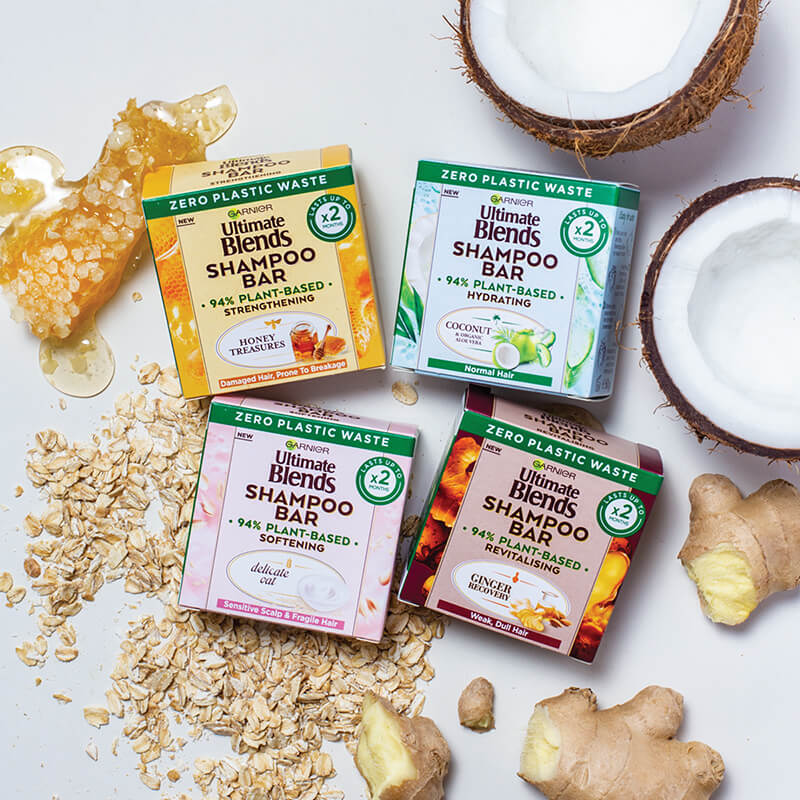 Garnier has re-launched its Ultra Doux line of shampoos, which now come in a solid bar format, in recyclable and FSC-certified cardboard packaging.

According to the media reports, the launch represents the Garnier's first no-waste shampoo and boasts 94 percent plant-based ingredients pressed into a solid shampoo bar. The shampoos are available in five versions to suit all hair types and do not require plastic wrapping.

With these Ultra Doux shampoos, Garnier presents a new line of sustainable beauty products free of plastic packaging. It's yet another step forward in its commitment to greener, and more sustainable beauty. By using an FSC-certified cardboard, Garnier supports forest management that respects people and nature.
Refillable Antiperspirant Cases Made With No Single-Use Plastic Packaging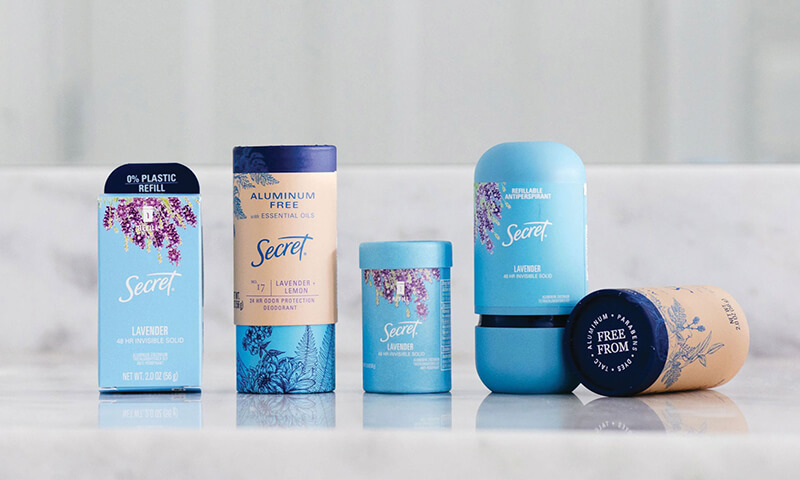 In an effort to help reduce plastic waste, Secret and Old Spice have launched their innovative refillable antiperspirant cases at select retailers. Additionally, both brands will expand their offering of aluminum free deodorants in recyclable paper tube packaging made of 90 percent recycled paperboard, certified by the Forest Stewardship Council (FSC).

Available in refillable antiperspirant, the first from a major brand, this new product line now offers consumers a way to eliminate plastic waste without compromising on 48-hour sweat protection.
IIT Roorkee Develops Food Packaging Paper From Pine Needle Waste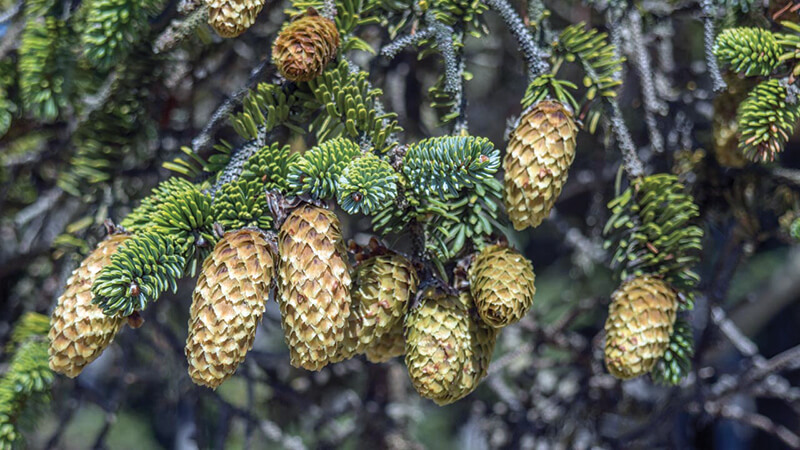 In a move towards sustainable food packaging, researchers at IIT Roorkee have found a way to address the issue of plastic pollution caused by single-use plastics used in the food packaging industry. They have developed an ethylene scavenging functional paper from pine needle waste.

The pine needles are one of the best alternatives to wood, and the paper developed from its waste would be a sustainable substitute to single-use plastic used in food packaging.
BillerudKorsnas and Tetra Pak Together Aims to Achieve 100 Percent Recyclable Packaging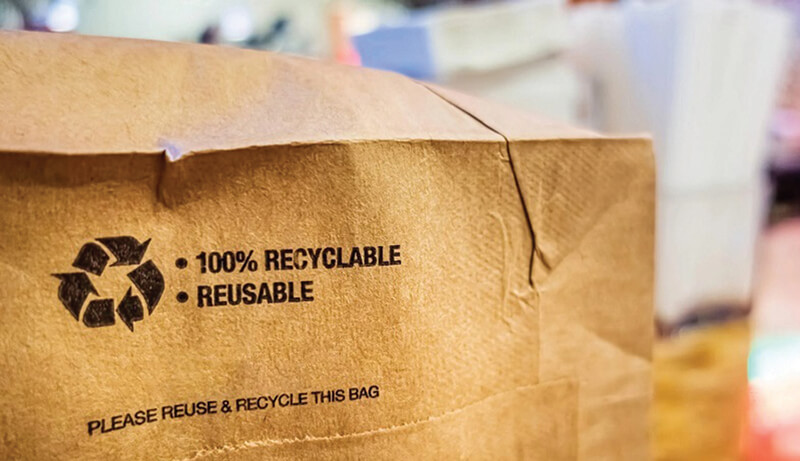 Through close and enduring collaboration BillerudKorsnas and Tetra Pak aim to push the figure of renewable material from wood fibre in carton packages towards 100 percent. New innovations to further increase the sustainability of packages are since long top of the agenda for both companies.

The collaborative innovation takes the form of a number of defined projects where experts from the two companies work together.
Zume Partners With Solenis to Open-Source Molded Fiber Packaging and Manufacturing Playbook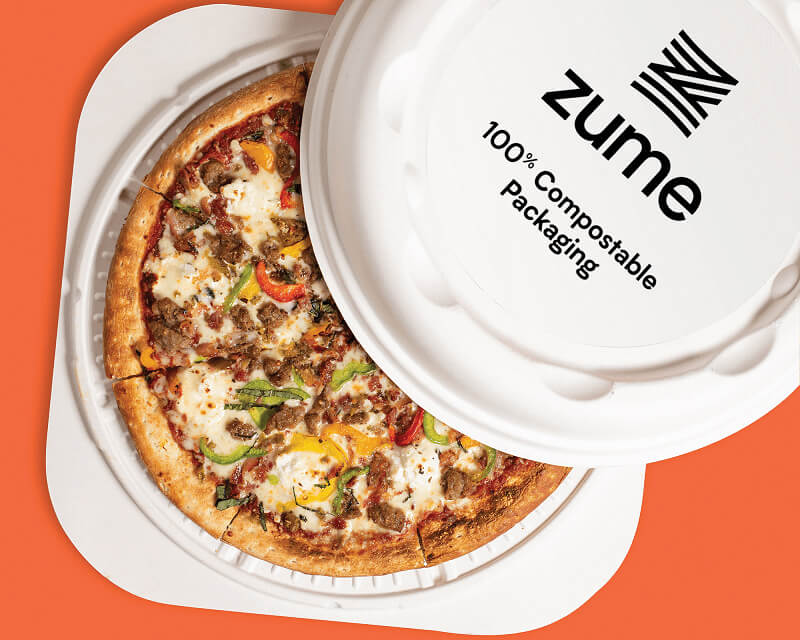 Zume Inc., the sustainability solutions company creating economically viable substitutes for single-use plastics, has announced a partnership with Solenis, a leading global producer of specialty chemicals. Both the companies are open-sourcing a PFAS (per- and polyfluoroalkyl substances) replacement for food packaging manufacturing to food manufacturers and CPG brands across the global market.

After nine months of deep collaboration and R&D to create a solution that reduces the need for single-use plastics, Zume and Solenis are open-sourcing the recipe and manufacturing process so that all packaging manufacturers can adopt the technique and speed up the removal of harmful chemicals. This marks an important milestone for the industry, as two major companies unveil the complex process of creating a molded fiber packaging solution that ensures food grease and water resistance without the need for PFAS or harmful chemicals.
Mitsubishi HiTec Paper Offers Sustainable Secondary Packaging With Barricote Barrier Papers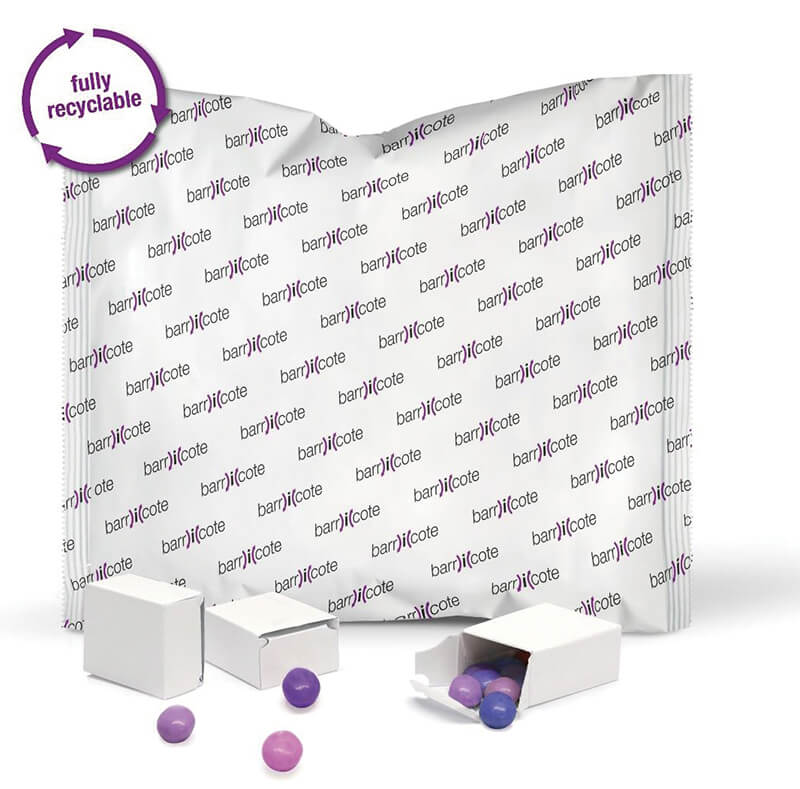 Mitsubishi HiTec Paper has been developing fully recyclable barrier papers for flexible food and non-food packaging since Drupa 2016. A key player in the food industry has been using barricote BAG WGOM for cocoa powder for many years, and for some time now barricote LINER MG for secondary packaging for chocolate drops.
Kotkamills and Siegwerk Partner to Create Innovative Solutions for Development of Fiber-Based Packaging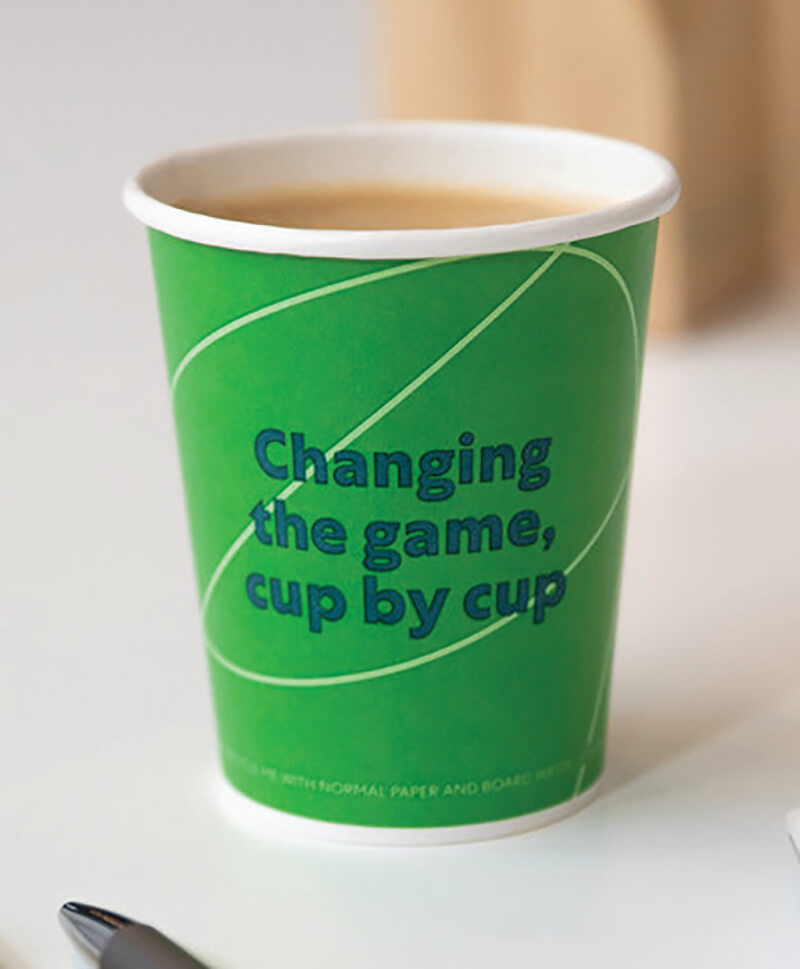 Kotkamills and Siegwerk have joined forces to create innovative solutions for printers and producers of fiber-based packaging to further drive packaging circularity. Under the motto "Together we accelerate change for good", this strategic partnership aims to provide the market with highly sustainable and eco-friendly solutions.

The collaboration is based on the potential of water-based dispersion barrier coated paperboard to replace traditional polyethylene (PE) coated board. Together the two partners offer a viable alternative to replacing plastic coatings in fiber-based packaging, improving recyclability and circularity and resulting in an increased value of wastepaper, and improved fibre recovery. Their solutions are designed to help converters and brand owners to deliver more sustainable packaging alternatives and thereby furthering Circular Economy going forward.
Holmen Iggesund Launches Paper-board Coated With Bio E Barrier Coating Solution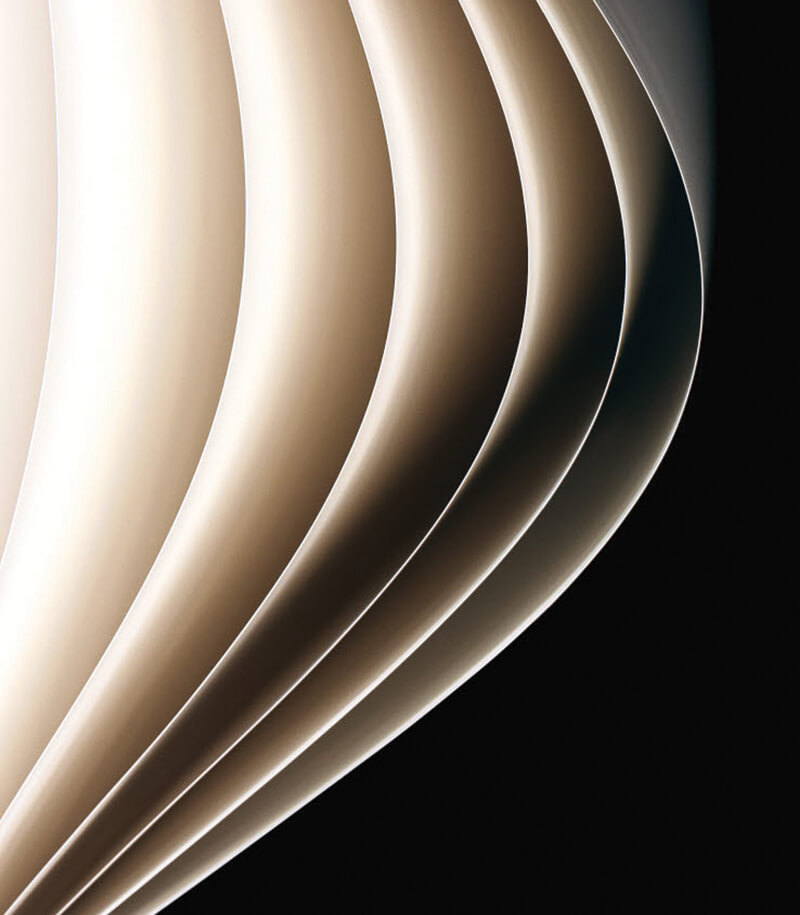 Holmen Iggesund has launched paperboard coated with Bio E, a barrier coating solution made from 75 percent renewable raw materials and approved for industrial composting. Paperboard packaging solutions have come as a welcome change for many food and beverage brands eager to reduce their use of plastic and improve their carbon footprint.
Kraft Heinz Reports Progress on Sustainable Packaging Goals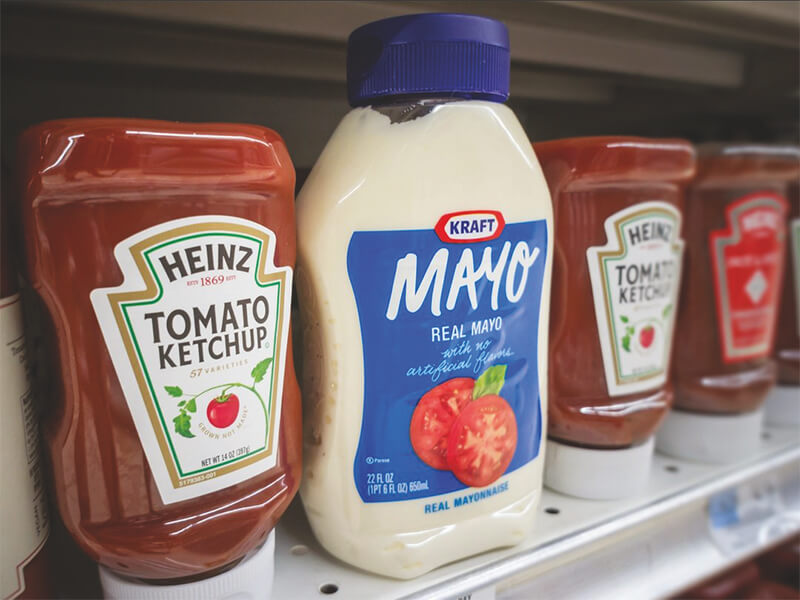 In its 2021 Environmental Social Governance (ESG) report, Kraft Heinz has described the progress it has made in achieving its target of using 100 percent recyclable, reusable, or compostable packaging by 2025, while setting forth its next steps for innovations in sustainable packaging.

As per the findings of the ESG report, most of Kraft Heinz's packaging is paper-based, or uses glass or metal materials that are reportedly recyclable. The rest of its packaging is made up of flexible plastic films or rigid plastic containers. Earlier this year, Kraft Heinz also tested a recyclable paperboard cup for its microwaveable Kraft Macaroni & Cheese product.
Mattel Achieves 97 Percent Recycled, FSC-Certified Paper and Wood Fiber for Products and Packaging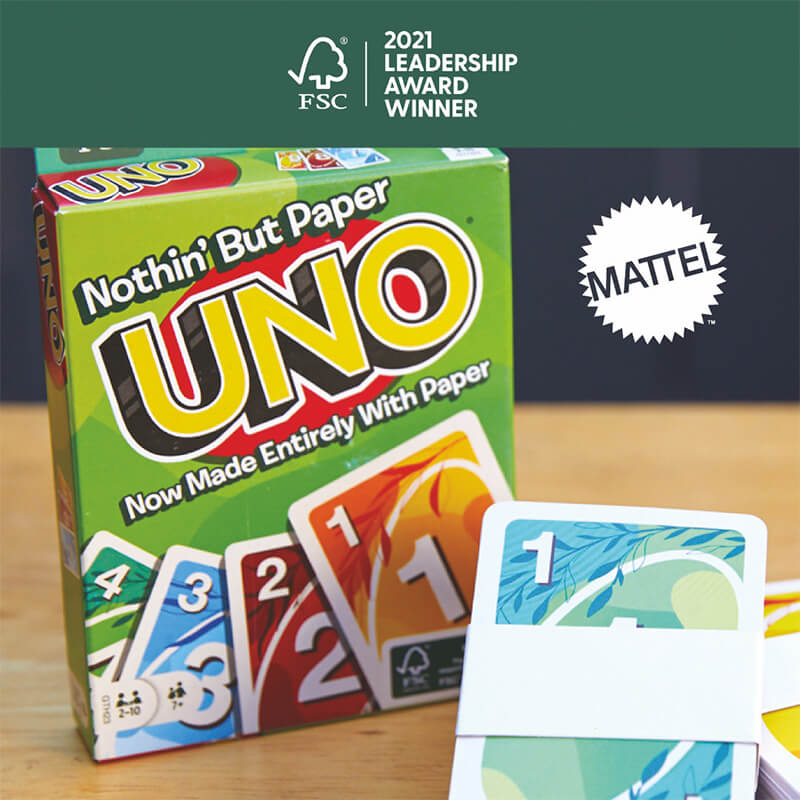 Mattel has surpassed its set goal to achieve and maintain 95 percent recycled or FSC-certified content in the paper and wood fiber used in its products and packaging in 2020. Through its focus on maximizing post-consumer recycled content, and seeking to increase the percentage of fiber certified by a credible third party, Mattel has achieved to source 97 percent recycled or FSC-certified content used in products and packaging in 2020, as validated by the Rainforest Alliance.

The Company continues to make progress in support of its goal to achieve 100 percent recycled, recyclable, or bio-based plastic materials in all products and packaging by 2030.