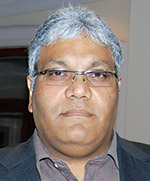 For more than 60 years PAPCEL LITOVEL has been producing machines and technological equipment for paper industry. It has its own production planning, technical and technological development, engineering, drawing and projecting department, test room, customer services, factory buildings and assembly halls. PAPCEL, a.s. offers single-deliveries, deliveries of complete technologies, repairs, reconstructions and modernisations of production lines or their parts. The company has more than 300 employees.
PAPCEL produces and delivers machines and equipment for complete lines of paper machines and stock preparation. It offers spare parts and complete technical services, as the production programme is enhanced by complete reconstructions of second-hand paper machines and deliveries. The paper machine products that the company offers include head boxes, formers, shakers, showers, rolls, and presses. The company also offers machines for stock preparation and equipment and storage preparation.
The company's current business activities are being carried out on Eastern European markets, such as Russia, Ukraine, Lithuania, Kazakhstan, Uzbe-kistan and Belorussia; in Central Europe it is the Czech Republic, Slovak Republic and Poland; in Western Europe it is France, Switzerland and Germany. PAPCEL entered the Indian market as PAPCEL PAPER INDIA, starting operations in June 2012.
The Paper Mart Team recently interviewed Mr. Anil Kumar, Executive Director-Business Relation, Papcel, a.s., to get an insight into the company's core strengths and its performance on the Indian market. Here are some excerpts from this information-loaded interaction.
A Look at the Company

Speaking about Papcel, Mr. Kumar said, "Papcel is a very old company. It was established in 1950. Its main business was located in Europe, mainly the Eastern Block, that is, Russia or former Soviet Union. It exported its products to Russia, Germany, Bulgaria, Romania, Yugoslavia and Hungary. After 1989, we became a member of European Union countries. From 1993 we started exporting our products to almost all countries. Even today, our main business is located in Soviet Union (former) countries – countries like Uzbekistan. We are now doing business in South America, South East America and Latin America. We are also present in Vietnam and Indonesia. In the last couple of years, we have expanded our business on the Indian market; we have opened our branch office at Hyderabad. We have entered Indonesia, Thailand, Malaysia, Sri Lanka, Burma and so on. And we are currently looking for partners in production. We have decided to produce our equipment in India. Also, we are thinking of setting up joint ventures with Indian paper mills.

"At Papcel, we produce from pulp mill equipment up to paper rewinders, everything that is connected to these paper mills. Our main product is packaging materials, MG and specialities. Besides we own (owned) paper mills in Uzbekistan, Belorussia, Russia and Yugoslavia. There we produce containers board and tissue. We are also thinking of supporting corrugators by giving them the option of backward integration by setting up kraft paper mill as a joint venture with them."

Core Strengths and the Indian Market

Speaking about his company's core strengths, Mr. Kumar said, "We are well supported by the Czech Export Bank. We are, therefore, in a good position to finance projects in India. We can also carry out greenfield projects. Our standards are as high as those maintained by companies like Voith and Metso. We opened our office in India around one-and-a-half years ago. And we have received a lot of enquires from the Indian market, from Indian paper mills. You see, we need a lot of things from India, as we are into exporting our products to various countries. India is an excellent market. It produces a lot of things and delivers them at a good price. We can import equipment from India and sell it on the international market. Also, let me tell you, the Czech Bank is willing to support us in carrying out greenfield projects in India. Besides, we can use the highly skilled Indian manpower. The Indian manpower has good technical skills, which we can easily use to our advantage. Also, let me tell you that we have a good engineering setup; we have good workshops. But they are booked for two to two-and-a-half years. So we are on the lookout for people or engineering consulting firms that can deliver us their engineering services."

Speaking about the kind of investment that his company is planning to make in India, Mr. Kumar said, "We are currently carrying out a greenfield project at Belarus. It's worth €70 million, that is about Rs 600 crore. India is next on our investment map. Getting around €100 million for it from the Czech bank is not a problem. We are currently having talks with a paper mill in India for setting up a joint venture with it. The India market is highly important to us. Here we can sell our equipment, set up a paper mill and procure equipment that we can sell on the international market."

Manufacturing Facilities

Speaking about Papcel's manufacturing facilities, Mr. Kumar said, "We produce machines with operating width up to 7.5 m, and a capacity to produce up to 1,200 tons per day. In a city near Vienna, our facility is spread over an area of 28,000 sq m. Of course, we have so many branch offices all over the world. We have more than 900 employees. But in the Czech Republic, we have just 300 employees. We have invested around €60 million in the Czech Republic."

Projects

Highlighting the project that his company has carried out and plans to launch, Mr. Kumar said, "We have completed quite a few projects. In Belorussia, we recently carried out an impressive project. The production capacity of this unit is around 30,000 tons per year; and €70 million was spent on this project.

"We are currently carrying out a modernization project in our Uzbekistan paper mill. We have invested USD 20 million in it. The unit will start to produce newly plaster board and white top.

We supplied SPL to NAPA in Egypt, Dentas in Turkey and we have done 2 container board projects with total capacity 240,000 tons/year in Russia. We have done modernization of wall paper machine in Belarus.