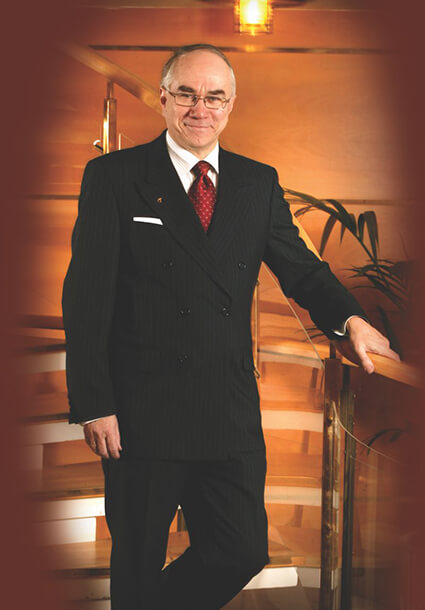 Being part of Metso press tours at various assorted locations and economies like Finland, Sweden, China & India, was not enough to learn about Metso's technical capabilities & references for diverse conditions. At Metso, everyday something is new and advanced which is a part of their analytical thinking, team work and the customer's preference. Learning and experience are the key elements on which Metso stands high above the ground. Their understanding on the matters like sustainability, efficiency, and adaptability is far beyond what anyone can expect.

Metso: The Indian Perspective

"India is one of the fastest growing economies in the world and, hence, very much on focus for the global business society. For Metso, India a strategic market place, not only the pulp & paper industry, but also our other customer segments: mining & construction, energy industry, metals and solid waste recycling stated by Mr. Jorma Eloranta". Metso has operations in India since 1993. Today, they have six sales and engineering offices, 19 service locations and five warehouses, one foundry and two factories.

Mr. Jorma Eloranta (President & CEO Metso Corporations), Mr. Ilkka Hiirsalmi (Senior VP, Marketing & Communications Paper & Fiber Technology), Ms. Ulla-Kaisa Aho (Manager, Press Relations), Mr. Jingwei Liu (VP, Marketing and Communications, Asia-Pacific ), Mr. N.K. Jain (Director Sales & CRM). They enlightened us about the philosophy & expertise of Metso Paper, their commitment & strategy towards India and their outlook on the challenges, competition and the change in Indian paper industry.

Philosophy & Expertise

"Our philosophy starts from the commitment to our customers. This means winning the customer's trust and holding onto it by exceeding all expectations. This will lead to a deeper business relationship and, eventually, a bigger share of the business. With greater flexibility and customized solutions for the local market, we are confident that we can bring results and be partners in success of our Indian customers."

India: What a growth opportunity?
The Indian market place can be seen twofold. The optimist would point at two key parameters: the total paper production capacity is about 8.5 million tons and the annual per-capita consumption is only about eight kilograms. The more pessimistic view could be based on the fact that there are some 670 paper and board machines in India, most of which are neither state-of-the-art nor environmentally sustainable by international standards. To continue on the positive side, the annual consumption of paper and board in India is set to double its value by the year 2020 at the latest, stated Mr. Jorma Eloranta

The general trend in the paper industry is that the environmental issues are getting more and more important. At Metso Paper, we are committed to bring our globally acclaimed energy efficient and environment friendly technology that extends from wood handling to paper finishing including recycled fiber for stock preparation to the Indian market, he smiled.

Challenges: Raw material & Environment Sustainability

"The expected growth is creating big opportunities along with some challenges for those pulp and paper makers who set out to increase domestic production in a sustainable and environmentally sound way. The main bottleneck in increasing production is the lack of fiber resources. Besides wood-based pulping, annual fibers still remain an important raw material source locally", he highlighted.

"The share of recycled fiber in paper making in India is over 40%, and it will most likely to remain as the most important fiber resource for paper making. Waste paper recovery rate is, however, not yet on the level of global average. So, to decrease the dependability on the imported recycled fiber, it would be beneficial to organize the waste collection in India."

When talking about bagasse , "it has its challenges as raw material, too. As sugar mills are scattered across the country, the collection, transportation and storage of residues proves costly. Hence, most of bagasse is used as fuel for the sugar mills themselves".

What comes to wheat straw, "it also implies to high cost of collection, storage and transportation. This is due to the long distances between the wheat growing areas and suitable mill locations. Hence, large amount of surplus straw is left behind and burnt on the fields."

Another big challenge he highlighted was that people are opting for second hand machine which could be better with the point of capital investment but it is compromising over the environmental issues.

One cannot avoid discussing the in conjunction with annual fiber. Small and old- fashioned pulp production units which are currently in operation are clearly posing a challenge in face of new environmental attitudes. Furthermore, the aim to increase the use of agro-based raw materials in paper and board production requires special technologies to meet the demands of modern society and legislation. But, this does not mean that the installation of totally new production lines is the only answer. Significant process improvements can also be made by upgrading and boosting the existing installations with new innovative solutions. The targets should be typically set to save energy, improve quality and lower the level of emissions.

Competitive Strategy for India

The environmental issues in the context of paper industry are getting more and more important. This, in turn, will result in closures of smaller and environmentally unsafe production lines. And, in the long term it will result in the, permanent closures of old production lines which will be prerequisite for improving environmental sustainability as well as improving competitiveness.

The shortest and safest route to competitiveness and profitability is having better cost-efficiency compared to t h a t of the competition. This sometimes requires investments in removing productivity bottle-necks.

In regard to paper making, cost-efficiency has traditionally been associated with large-capacity machines. In India however, the focus lies on medium size production lines, giving a special flavor in the development of paper making machines.

For a couple of years now Metso have proved that modularity works in tissue machines. It is their strong belief that the modular concept and design also works for paper and board machines, regardless of size. The issue here is that in India the machines need to be sized for the Indian market place, in order to reach cost-efficiency in every respect.

In pulp production, the global trend is to strive for the economies of scale, i.e. by building as large production units as possible, and using mostly plantation wood as raw material.

However, in spite of the trend of building large pulp facilities, Metso have also focused on the development of environmentally sound pulping processes that are especially suited for locally available raw materials, such as varying quality of wood and annual fibers.

This work has been appreciated especially here in India, where Metso has been awarded with orders to supply main processes for several recent modern installations, such as TNPL, ITC Bhadrachalam , Abhishek Industries, Century Pulp and Paper and the recently started installation at West Coast Paper.

Change: A Need for Improvisation

Looking from the global perspective, the Indian pulp and paper industry is in many respects, is less technically efficient. Thus one needs to develop the base to create a realistic road for the industry for its survival and success and find the solutions that are applicable to the Indian surroundings.

Strategy & Commitment towards India

This year, Metso Pulp and Paper Customer days 2010, the biggest customer event for the pulp & paper industry is being organized in India during the second half of the year. The event will encompass presentation of Metso's latest technology and case studies on the success stories. Historically the event has been instrumental for Metso in getting their customer's feedback and providing them solutions that best satisfy their needs. Metso board of directors, during a recent fact finding mission in India, confirmed Metso's strategy and commitment to India:

Metso is ready and able to meet the challenges of the Indian pulp and paper industry, in supporting it in the spirit of Growth of the Indian paper industry.

In pulp production, Metso has a wide experience and has supplied over 300 complete fiberlines globally. Due to shortage of wood and fiber in India, annual fiber is going to play a big role in Paper making. And, using its best available technology, Metso is dedicated to bring its superior non-wood technology to India and to produce high quality pulp from annual fiber in a competitive manner.

Metso has extensive experience and references in recycle fiber processes including deinking solutions which offers innovative and cost-effective processes with efficiency.

Metso has supplied some of the largest and the fastest paper machines globally. But for India they are focusing on medium size production lines suited for the local market. "To succeed in the Indian markets, we need to think out of the box. We have been very successful in the fiber side and we have to repeat that success in the paper and board machines." , he said with a proud smile.

In addition to this, Metso also aims to establish itself as the most efficient service provider to the Indian Paper Industry.

"I think we together with our customers need to develop solutions which are really proliferating to the Indian environment and society", he concluded.

Mr. Pradeep Dhobale, Chief Executive, ITC – PSPD

"Metso certainly has 'Best in Class' technology for end-to-end applications in paper industry. It combines robustness of design with user-friendly operation which allows high productivity. Metso has proactive approach to training of Paper Mill personnel, both onsite and offsite, with their initiatives like Board Machine Days etc. There is senior management commitment to results achievement. We have enjoyed mutually beneficial relationship with Metso whose technology has been one of the factors in our emerging as a formidable force in paperboards industry. Metso needs to indigenise more proportion of their supplies taking advantage of machinery manufacturing capacity and expertise available in India."

Mr. AVelliangiri, Deputy Managing Director, TNPL

"As part of Mill Development Plan (MDP) implemented during 2006-08, TNPL installed and commissioned a Hardwood fiberline and one Elemental Chlorine Free (ECF) Bagasse Pulp Bleach plant supplied by Metso. Both these lines are energy efficient, environmentally sustainable. The benefits to TNPL include substantial reduction in AOX generation, specific water consumption, effluent generation, steam, power and chemical consumption besides odour-free environment. Presently, Metso is involved in backward integration of the ECF bagasse pulp bleach plant. The services rendered by METSO in implementation of the above projects have been very good."

Mr. Rajinder Gupta, CEO, Trident Group


"Metso is a global leader in the engineering and technological excellence for the Pulp and Paper industry. With their support we have successfully commissioned the world's largest wheat straw project and are manufacturing superior quality products that are now creating a niche in the market. Their commitment and drive towards our partnership encouraged us immensely at all times. It has truly partnered in our success."