The first unit of Tamil Nadu Newsprint & Paper Ltd. (TNPL) was commissioned in 1985 with an installed capacity of 90,000 TPA of newsprint and fine paper. Over the years, the unit is now equipped with state-of-the-art automation in all modern high-speed paper machines. The company focuses on becoming the number one choice for its customers and providing products at the most affordable and competitive prices, meeting its financial goals and creating a culture of safety and sustainability.
"Today, the word 'Team' includes the customers too. We need to take all of them together to get the best outcome."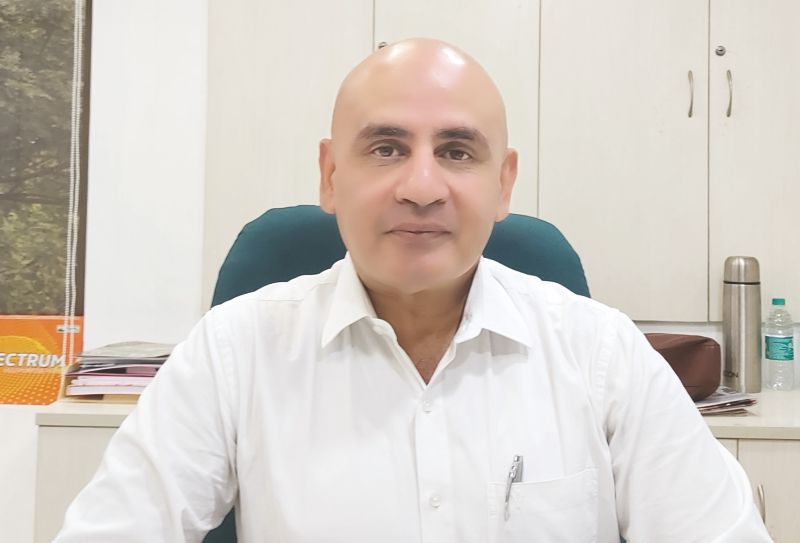 In a conversation with Paper Mart, Mr. Santosh Wakhloo, Executive Director (Marketing), Tamil Nadu Newsprint & Papers Ltd. (TNPL) shared that truthful communication, fair dealings, and consistent quality are the best that anyone can do to create customer delight.
Paper Mart: Could you shed some light on the new developments at TNPL with regard to product development, market growth, and application areas?
Santosh Wakhloo: Tamil Nadu Newsprint & Paper Ltd. (TNPL) has been at the forefront of utilising technology for launching new products as well as environmental conservation. We are one of the few large mills in the country that utilise all three raw materials for making paper namely wood, bagasse, and waste paper. We have invested heavily in the most modern machines to make the best papers from these raw materials. This year, we have commissioned a 400 TPD pulp mill in our Mondipatti unit. This has led the company to have better control over the input costs and the country to save precious foreign exchange which was being used to import pulp earlier.
TNPL has recently launched a new range of boards suited for book/ notebook cover applications – Aura Shiksha. These boards have excellent stiffness and very high smoothness and have been appreciated by the market. More products for the writing and printing/ cards and carry bag segments like TNPL Shubh have been launched. To take advantage of the trend towards plastic substitution through eco-friendly papers, we have taken trials and have applied for certifications for barrier-coated cup stock boards which can be used to make paper cups without LDPE (plastic) coating and which are fully compostable and biodegradable. We are also leaders in segments like sublimation coating base papers and thermal coating base papers.
Watch: IVAX Paper Chemicals Interview
PM: How can CMOs/marketing leaders work closely with their teams to build collaboration with customers, product development, and the entire value chain?
SW: In the paper and packaging boards industry, the main role of a CMO/ marketing leader is to marry the available technology to the needs of the customers/markets. The ideal fit needs to be designed. In addition, understanding the evolving customer needs & requirements and offering products & solutions are the essence of it. A keen understanding of the mill's technical capabilities is essential for developing new products and building long-term relationships. Today, the word 'Team' includes the customers too. We need to take all of them together to get the best outcome. Trust, humility and sincerity are important elements for any leader to be successful.
PM: As a seasoned marketing leader, what are your marketing mantras?
SW: A keen observation power and the ability to empathise and understand the needs of the customer are what I believe in. Delivering your promise is very important. Product quality is the most important aspect of any business.
PM: What, according to you, should be the parameter of quality in the pulp & paper industry?
SW: In our industry, quality has transcended the product. Customers look for product quality as well as service quality. Regarding product quality, we need to be clear that conformance to quality means that the product delivers as per the specifications. Service quality means giving the same quality every time. Consistency is the keyword!
PM: A few thoughts on what it takes for marketing today to build brand experiences that stand out from the crowd.
SW: Truthful communication, fair dealings, and consistent quality (both product and service) are the best that anyone can do to create customer delight and as a consequence build a superb brand experience.
Also Read: TNPL to Revamp Kagithapuram Paper Unit and Adopt Latest Fourdrinier Wire Technology
PM: Please share your views on the current market scenario and the future you foresee. What do you feel CMOs/marketing leaders need to do in today's market to drive impact, given the current dynamics of the pulp & paper industry?
SW: We live in a VUCA (Volatile, Uncertain, Complex and Ambiguous) world. Post-COVID-19, the paper industry has gone through cycles of extreme depression and extreme optimism. All supply chains were disrupted and the situation has still not fully normalised. There have been major raw material shortages which have led the mills to change their product mix frequently. Due to all these factors, our customers have also suffered. From periods of virtually no demand, we have gone into periods where the demand was double of production capacity. Keeping customers happy under such circumstances was an impossible task. However, currently, the situation is much better as the material lead times have come down and demand has stabilised. Energy and petroleum-based chemical prices continue to be high. Pulp demand is also high but there is stability in prices. Going forward, I expect the next three months to stabilise with some minor fluctuations in the packaging board's prices.