UPM Group released its financial statements for FY22 and shared the status of its various projects in Uruguay, Germany, Austria, and other markets. The group has established one pulp terminal and one pulp mill, which once operational will increase the production by more than 50 percent to 5.8 million TPA, in Uruguay at an overall investment of EUR 3.28 billion.
February 24, 2023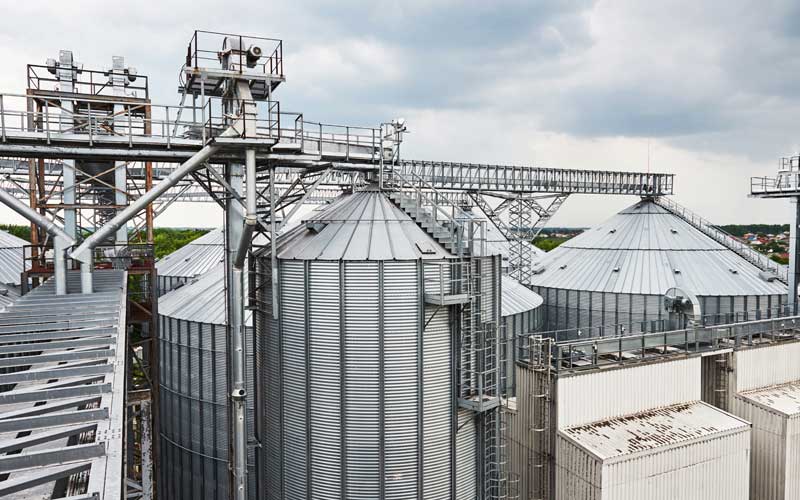 UPM Group released its consolidated financial statements for FY22, from January 2022 to December 2023, and Mr. Jussi Pesonen, President and CEO, elaborated on UPM's FY22 performance, standalone and in comparison with FY21, and highlighted the company's outlook for 2023 as well.
The new pulp terminal in the port of Montevideo, Uruguay, became operational in October 2022 and the construction of the Paso de los Toros, Uruguay, pulp mill, finalized at the turn of the year, is now solidly on track in the commissioning stage and the start-up will take place by the end of Q1FY23. The cash cost level of approximately EUR 264 per delivered tonne of pulp is expected, which will make it one of the most competitive pulp mills in the world and increase the company's pulp output by more than 50 percent to 5.8 million TPA.
Watch: Evolution of Paper Based Packaging
The overall project investment amounts to approximately EUR 3.28 billion.
In September, UPM Raflatac completed the acquisition of AMC AG. In June 2022, UPM announced the sale of the Steyrermühl site in Austria to secure competitiveness and adapt newsprint production to long-term market development.
In most businesses, margins continued to improve in Q4FY22, but towards the year's end, significant destocking was observed in many product value chains, especially in Europe, which held delivery volumes back in UPM Communication Papers, UPM Raflatac, and UPM Specialty Papers. However, in UPM Communication Papers the effects of destocking were offset by declining input costs, especially energy-based.
UPM Fibres' quarterly results reflect high pulp prices but were impacted by rising input costs and the maintenance shutdown of the UPM Fray Bentos pulp mill in Uruguay.
UPM Energy reported excellent results, however, they were down from Q3 from comparable FY21 due to the energy crisis in Europe, but somewhat recovered in Q4 and the electricity markets functioned well, allowing Finland and Sweden to enjoy the lowest annual average prices in Europe. The OL3 nuclear power plant unit, which was still in the testing phase during FY22 and made very limited contributions to UPM's volumes, is expected to reach commercial production in March 2023, leading to an increase in UPM Energy's CO2-free electricity output by nearly 50%.
UPM Plywood, UPM Biofuels, and UPM Biorefining all recorded record-breaking results. The biochemicals refinery project in Leuna, Germany, is progressing at a good pace and detailed commercial and basic engineering studies of the potential biofuels refinery in Rotterdam are also in process.
UPM's FY22 sales increased by 19 percent, 21 percent in comparable Q4, to EUR 11,720 million from EUR 9,814 million in FY21. The company's FY 22 EBIT grew by 42 percent to EUR 2,096 million accounting for 17.9 percent of sales compared to 15 percent in FY21. Operating cash flow was recorded at EUR 508 million, impacted by cash outflows from energy hedges in highly exceptional energy markets. The net debt, EUR 2,374 million, to EBITDA ratio amounted to 0.94, and cash funds and unused committed credit facilities totaled EUR 6.4 billion.
The Board has decided on a new, earnings-based dividend policy and proposed a dividend of EUR 1.50, EUR 1.30 in FY21, per share for 2022 at the company's Annual General Meeting.
Also Read: Smurfit Kappa Invests 27 million Euros on New Waste Management Plant in Nervion Paper Mill,Spain
There are significant uncertainties, both positive and negative, in the outlook for 2023, such as the effect of global economies, the Russia-Ukraine war, the remaining effects of the pandemic, energy prices and related regulation in Europe, and the ramp-up of the OL3 power plant unit. UPM's comparable EBIT is expected to increase in H1 2023 from H1 2022 and delivery volumes are expected to benefit from the ramp-up of the UPM Paso de los Toros pulp mill, the OL3 nuclear power plant unit, and having no strike impact when compared to 2022. The company also expects an increase in demand due to the re-opening of the Chinese economy from the COVID lockdowns and easing inflation in other key economies.
UPM decided to suspend its deliveries to Russia, which includes the purchasing of wood in Russia and the UPM Chudovo plywood mill operations.