Line O Matic celebrated its silver jubilee by launching an online shopping portal for its export division and made the day a major milestone in the company's history. The company has a global presence in over 80 countries, with over 3000 machines delivered for paper industry solutions.
February 27, 2023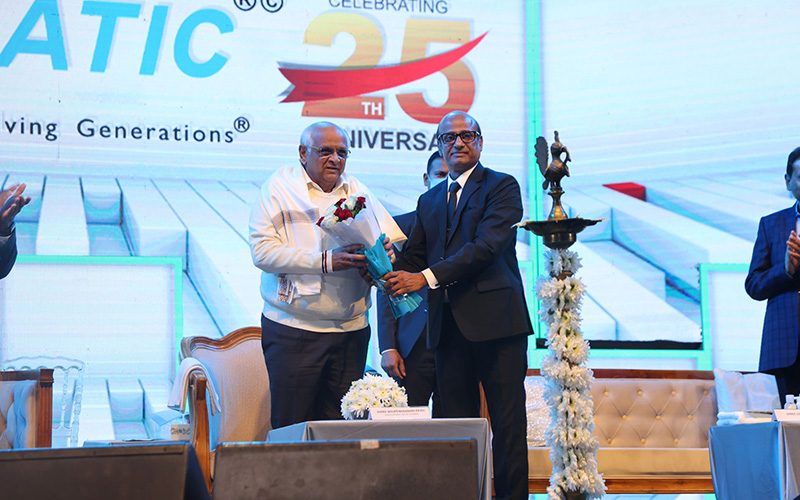 Mr. Nirav Parikh, General Manager of Line O Matic, a well-known brand in paper stationery machinery, paper converting machinery, packaging machinery, etc., launched an online shopping portal for the company's export division on the occasion of its Silver Jubliee celebration, marking its 25th year in the industry, in Ahmedabad.
Watch: Evolution of Paper Based Packaging
Mr. Swapnil Patel, Executive Management, highlighted the statistics of company's successful journey in carving a place in the paper industry by delivering over 3000 machines, functionally installed, worldwide. He shared the company's footprint in India, in 25 states and 5 union territories, and in more than 80 countries across the globe. He also expresses gratitude to the contributors of company for their 100 percent efforts.
Mr. Bhupendra Patel, Chief Minister of Gujarat, applauded Line O Matic for its crucial contribution, through machinery and services, to the paper industry, Indian economy, and education sector.
Also Read: Billerud's Escanaba Mill Expansion of USD 1 Billion Seeks Legislative Support of USD 200 Million
Mr. Uday Patel, Founder Owner, reminisced the company's journey in the paper and packaging industry, and initiated efforts and impact in the Indian economy and education sector, and end-lined his speech with a promise of expansion through consistent and quality efforts. The event was attended by over 1000 invitees, including clients, associates, vendors, employees, and family members.