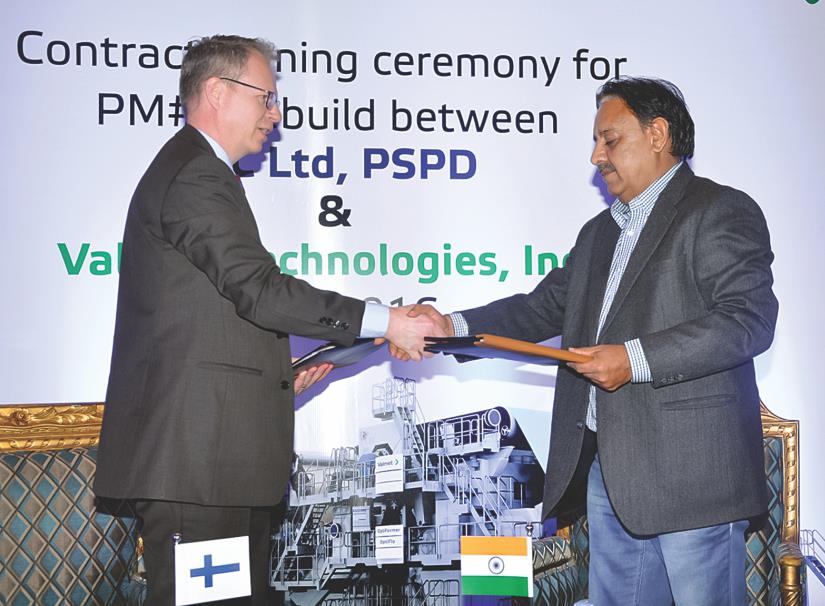 The ambitious rebuild will augment the capacity of PM 1 to 1,50,000 TPA of paper board
April 1, 2016

ITC – PSPD has finally decided to go ahead with its long awaited and major PM 1 rebuild plan and has given the contract for the rebuild to Valmet Technologies, Inc. The contract signing ceremony took place on March 31, 2016.

The project, PM 1 Relocation, is envisaging a total capacity of 1,50,000 TPA of paperboard after the rebuild. ITC – PSPD has long been contemplating on this rebuild to launch a superior quality paperboard in the market to register an edge over competitors and evade the unhealthy price competition. The project is targeted to be commissioned by December, 2017. ITC has been in constant consultation with a plethora of vendors, but Valmet was eventually selected for its technology offerings suitable to the needs of ITC.
"We are happy to say that we have found the right partner in India to show case our technologies in the form of this major rebuild. Our technologies have a prime objective i.e. to make more from less. In this rebuild for ITC, we are going to confer some of our key technologies, especially in calendering, aimed at light-weighting the product and saving on raw material side without compromising on the quality. ITC is going to be the fourth in the world and first in Asia to have such technologies for paperboard production," said Mr. Petri Paukkunen, Vice President, Sales and Marketing (Paper), Valmet Technologies, Inc.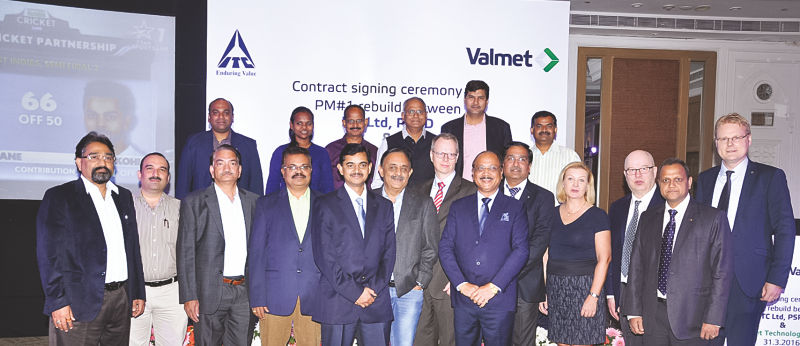 "We are quite pleased that ITC – PSPD has decided to go ahead with the major rebuild of PM 1 and has chosen Valmet as its vendor. There have been much debate and discussion on various points before we zeroed in on Valmet. One such point was to rebuild the machine with MG or without it; and we decided to without MG. We contemplated on many alternatives of the rebuild, but are going ahead with the technologies of Valmet. Even though we are paying high price for the rebuild, we are confident that in the long run it will pay back. We wish that project be completed on time and the quality of the borad would be something that none can offer in India," said Mr. Sanjay Singh, CEO, ITC-PSPD.