The start-ups of PM 28, the BCTMP line and the fiberline are scheduled for the second quarter of 2023.
June 11, 2021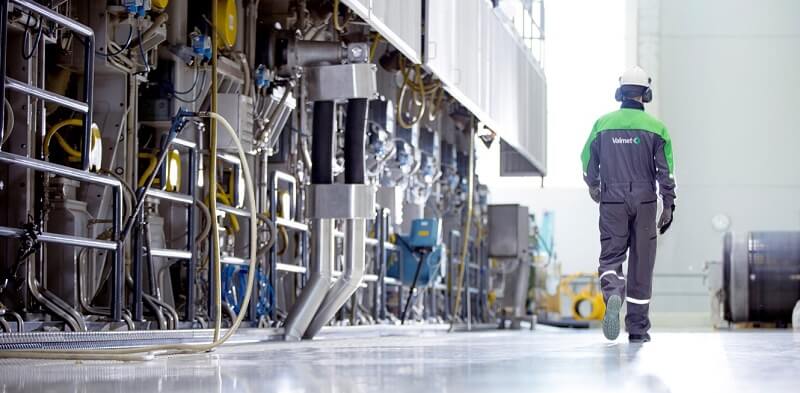 Valmet will supply a large pulp and paper technology delivery to Klabin in Brazil. The order consists of a paperboard making line (PM 28), a complete new fiberline including a new Continuous Cooking G3, and a new bleached chemi thermo mechanical pulp (BCTMP) line, all with extensive scopes of automation and Valmet Industrial Internet solutions.
Watch: Paper Mart Fortnightly News Roundup.
The orders are included in Valmet's orders received of the second quarter 2021. The values of the orders will not be disclosed. The delivery value of an order similar to PM 28 is typically around EUR 240-270 million, and the combined value of an order similar to the delivery of the fiberline and BCTMP line is typically around EUR 80-90 million.
These orders are part of the second phase in Klabin's large investment project (PUMA II). Valmet's delivery for the first phase announced in 2019 included the kraftliner machine (PM27) and the fiberline with Continuous Cooking G3. In this second phase, the BCTMP and fiber lines will be integrated with the new board making line PM 28, which will be a so-called flex machine. The machine will produce a large variety of board grades from kraftliner to coated boards such as folding box boards (FBB) and liquid packaging boards (LPB) with a reservation to add bio-barrier grades to the portfolio in the future. This combination will increase Klabin's flexibility and reduce its exposure to market volatility.
Valmet's delivery will consist of equipment for stock preparation and approach flow systems as well as a complete three-ply coated board making line (PM 28) from headboxes to reel, followed by a winder with automated transfer rails and roll handling systems. The delivery also includes extensive packages for air systems for the machine, a hall ventilation system as well as a wet end chemical system, and surface starch and coating color preparation with supply systems for a sizer and coating stations. The machinery will be delivered installed.
The automation delivery includes Valmet DNA automation system for process and machine controls and Valmet IQ quality control system. A large Valmet Industrial Internet package with Valmet Performance Center services, a large combination of advanced monitoring and prediction applications, advanced process controls and training simulators with Valmet Virtual Mill will be included in the delivery, as well as Valmet Paper Machine Clothing package for start-up for all machine clothing positions.
The 9,000-mm wide (wire) machine will produce high quality kraftliner, liquid packaging board and folding box board grades with a design basis weight range of 150-350 g/m2. The design speed of the machine will be 1,200 m/min and the annual capacity 460,000 tonnes.
The fiberline is designed to flexibly produce eucalyptus hardwood pulp or southern pine softwood pulp. The design capacity for eucalyptus pulp is 1.000 tonnes/day and for pine pulp is 800 tonnes/day. The fiberline delivery includes a Continuous Cooking G3 with ImpBin technology for steaming and impregnation of the wood chips. This two-vessel system provides excellent pulp quality with very low reject content. The washing utilizes Valmet TwinRoll press technology for easy to maintenance and delivers high washing efficiency, low energy consumption and high availability.
The new 400 tonnes per day BCTMP line includes impregnation system, high consistency refining stage, bleaching system, low consistency refining, screening, dewatering and washing. The BCTMP solution was tailored as a joint effort by Valmet and Klabin based on work done by respective technology centers. It is designed to provide high yield, low energy consumption and excellent pulp quality for the new paper machine.
Also Read: Smurfit Kappa Acquires Peruvian Packaging Firm for Undisclosed Sum.
The delivery for cooking & fiberline and BCTMP line will be supported by a large Valmet Industrial Internet package with Valmet Performance Center services, advanced monitoring and prediction applications, Advanced Process Controls and Training Simulators.