JK Paper plans to invest around INR 150 crore to set up a corrugated packaging paper manufacturing unit at the Cycle Valley in Ludhiana.
August 5, 2021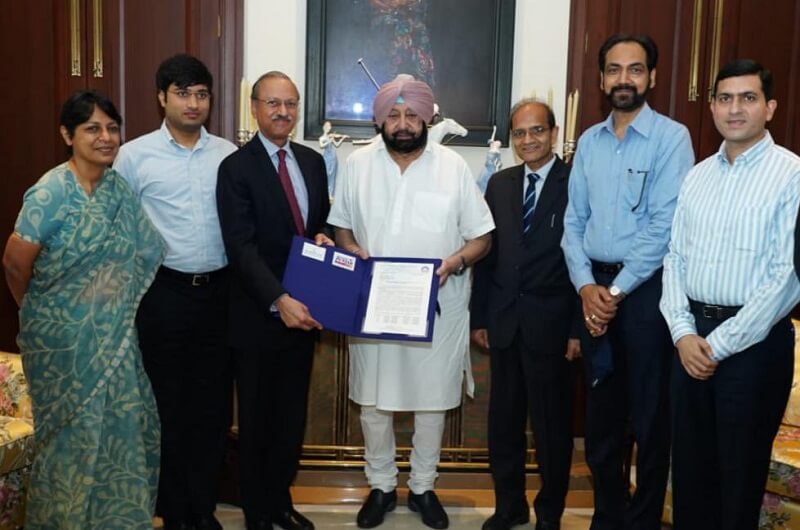 Welcoming the JK Group on its entry into the state with a planned investment of INR 150 crore, Punjab Chief Minister, Mr. Amarinder Singh handed over a letter allotting 17 acres of land at a cost of around INR 40 crore in the Hi-Tech Valley at Ludhiana.
Watch: Paper Mart Fortnightly News Roundup.
As reported in a leading daily — JK Paper is planning to set up a corrugated packaging paper manufacturing unit in the Cycle Valley.
Chief Minister Mr. Amarinder Singh assured JK Group of his government's total support in the venture and expressed hope for more investments in the future.
He further assured the group of complete cooperation from his government in setting up their unit and also during commercial operations of the project.
JK Paper will initially procure raw material, which is waste paper, from different parts of the country and supply finished goods, which is corrugated packaging paper, to industries in Punjab and other neighboring states. It will also provide a fillip to the waste paper industry ecosystem in the state, helping Punjab achieve its sustainability goals.
The presence of JK Paper's unit in the state will help the local industries in sourcing their packaging material from within the state, which will enhance their cost competitiveness. Further, the majority of the production will be consumed in the state, which will help boost the state's GST revenue.
Expressing gratitude to the Chief Minister, Mr. Harsh Pati Singhania, Vice-Chairman & Managing Director, JK Paper Ltd. lauded Punjab"s industrial ecosystem, forward-looking industrial policies, and conducive business environment, which motivated their decision to invest in the state.
JK Paper is also looking forward to start construction of its proposed plant at the earliest and commence commercial production within one year — according to the reports.
"Invest Punjab"' programme, as a one-stop-shop, has seamlessly facilitated investments worth INR 91,000 crore in over 2,900 project proposals received by the state in the past four years,
Also Read: JK Paper to Commission INR 2000 Crore Capacity Expansion Project in Gujarat.
Punjab, due to its pro-investor industrial policy and lucrative incentives, has now emerged as the most preferred investment destination in the country.