The leading global snack manufacturer is using Sonoco's EnviroCan range with paperboard end for its Mini Cheddars, Cheeselets, Cracker Crisps, and Twiglets products.
August 04, 2021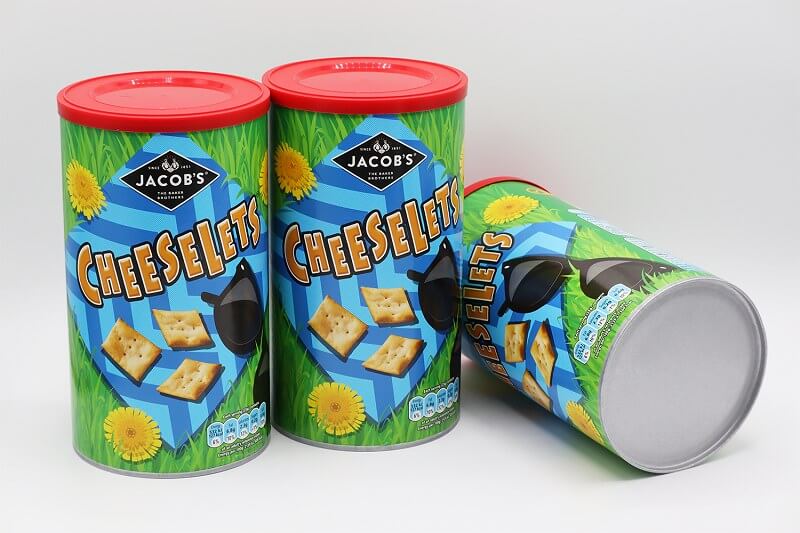 pladis, the global snack company of the UK's most iconic and renowned snack brands, has been making efforts to substantially reduce its environmental impact by updating the packaging of various products to more eco-friendly alternatives.
Watch: PAPER MART NEWS ROUNDUP
This move is a part of the company's sustainability agenda, which reflects its commitment to making all its packaging recyclable, reusable, or compostable by 2025. Most recently, pladis has made steps forward to move toward more paper-based solutions – its Mini Cheddars and Cheeselets ranges now use Sonoco's EnviroCan with paperboard end. Cracker Crisps and Mini Twiglets are also set to use EnviroCan later this year.
"We are using this new, innovative product from Sonoco for the summer launch of our Mini Cheddars and Cheeselets caddies, helping our customers to tap into the 'big summer nights in' from the comfort of their own homes. In September, we'll be utilizing EnviroCan for our customer's favourite festive caddies, which include Mini Cheddars, Treeslets and Twiglets," says Christopher Owen, Marketing Controller at pladis UK&I.
Also Read: Tensei Converts Bio-waste into Paper Packaging
The move to adopt Sonoco's EnviroCan solution is part of the wider mission of the company to make its packaging easier to recycle.
He further added, "We feel these occasions present the perfect opportunity to utilize Sonoco's EnviroCan with paperboard end. The container is made with recycled, recyclable, and renewable paper fibers — making it a responsible choice from the beginning to the end of its lifecycle – perfect for what we're looking to achieve as a brand, and it helps consumers make a more sustainable snack selection."