A.Celli Group has been present in the global paper and nonwovens markets with top-range technological solutions for over 70 years. The group has been active in India too but now wants more wider presence in the growing market for its state-of-the-art tissue plants and paper machine equipment.
Excerpts from the interview with Mr. Simon Lorenzetti, Area Sales Manager, A.Celli Group.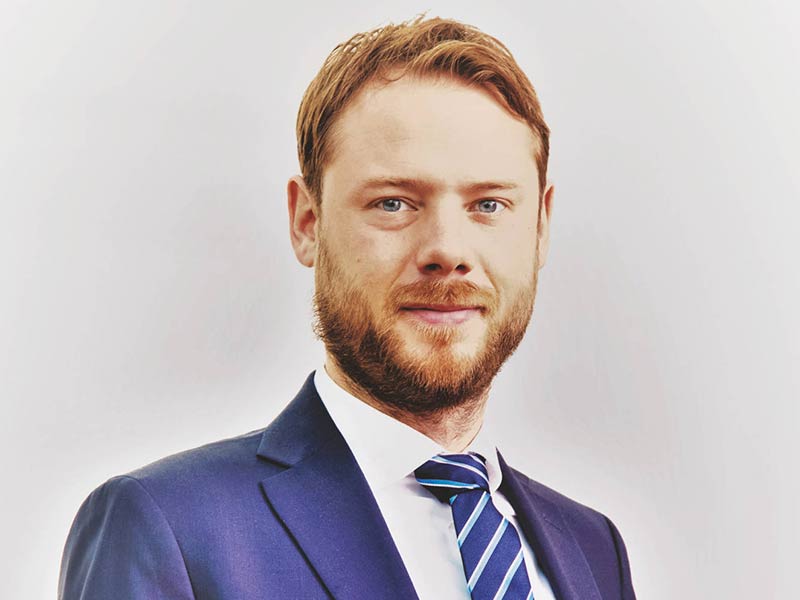 Paper Mart: Brief us a little about A.Celli Group and what kind of offerings you have for the paper industry.
Simon Lorenzetti: The A.Celli Group has been present in the market for the last 75 years. We are the third generation of the family-run business. The company has been steadily growing and has now become a global brand. We are now investing a lot in the emerging markets like India because of huge business potential here. We desire to capitalize on our investments and create lasting business relations in the Indian paper and tissue industry.
Talking about our products, we offer a complete tissue plant– from stock preparation and tissue machine to reel — for the customer's turnkey projects besides supplying isolated machinery and equipment for paper and tissue mills. The year 2018 turned out to be quite productive as we delivered three complete plants, five tissue machines, 15 winders (paper and tissue) and many updates and retrofits. We are looking forward to cater few more projects of similar capacities in 2019 and expect to achieve more profitability. Our turnover is firmly growing because of our growing presence worldwide.
PM: Brief us about the projects undertaken by A.Celli Group for the Indian market?
SL: A.Celli so far has installed three machines in India. It took us some time to connect with Indian clients but the effort resulted in some lasting business relations and good projects in the country. In coming days, A.Celli would not only try to deepen the relations with the existing clients but would also try to broaden its base in the country by acquiring new clients. We believe in personally approaching the customers, talking to them, and creating a long lasting relation. We have interacted with around twenty customers in the last ten months. Our brand name and the work we do with clients are sure to pave the way for us in this country by acquiring us further projects.
A.Celli believes in continuous collaboration with its clients right from the beginning of the project to its completion, and thereafter. Our collaboration begins even before the project starts with discussion on all technological trends, both current and future. The most important part of our job is to be present with the customers and be their reliable partner.
PM: How many machines has A.Celli installed in India in the last 2-3 years?
SL: The machines we delivered to our clients in India are 6-10 years old. However, we are working on few projects that would include installation of tissue machines, tissue rewinders and paper rewinders. A.Celli is in constant touch with the big players of the Indian paper industry and is looking forward to collaborating with them on their upcoming projects.
PM: India is a price conscious market and A.Celli is known for offering one of the best technologies at par with the other frontline suppliers. What approach do you take in convincing customers to invest in your machines?
SL: First of all, we need to explain to customers logically why there is a price differentiation and whether the differentiation is justifiable. With detailed discussion on various features of our technology, customers start to see the rationale behind the price and they understand that initial price is just one part of the project – machinery life, overall maintenance cost, energy consumption, efficiency, etc. must always be kept in mind while discussing the price. If the technology is robust, durable, and efficient, it saves you far more than you initially invest in it.
We are of course aware that there is a difference between the price of an Italian machine and an Indian or Chinese machine. However, if you consider the entire life of the machine along with its state-of-the-art automation and the value it adds to your entire project, the technology we provide is far more advanced, and of course different. With more than 70 years of experience in the market, we have been able to put forward the tried and tested technological approach resulting in improved quality and controlled energy consumption. Most of the times, customers only take the initial price into consideration while other parts of the costing are neglected. We understand the customer's dilemma but at the end you have to consider the complete package.
PM: The Indian market is expected to have a good number of projects in the next five years. What will be your approach to seize the opportunities?
SL: The tissue market in India has a huge potential because of very low per capita tissue consumption in the country, close to a mere 0.2 kg in contrast to global average of 15 kg. So, it's easily understandable why the tissue industry is expecting booming growth in the country with over 1.3 billion population. Opportunities are going to be huge in both the tissue and paper industry.
I strongly believe that India has lot to offer when it comes to paper consumption and this has led us to participate for the first time in Paperex South India trade show. Moreover, we have partnered with New Horizon Enterprise, our new agency based in Bangalore, and are expecting to grow our presence in the Indian market. We are also aware of linguistic, cultural, and time zone challenges which make the supplier-client interaction difficult. A.Celli therefore is considering to set up a more solid structure in India along with appointment of local associates. The goal is only to facilitate a productive interaction and services for our Indian customers.
Of course we need to install some new machines in India before as this would help us in creating a good brand recognition in the market. As mentioned earlier, we have more than 75 years of experience and have our presence all over the world. We have been selling machines from Mexico to China and are very confident in doing business in India.