BASF is one of the world's leading chemical companies. With its corporate strategy geared towards innovation; the company caters to almost all industries and develops processes, technologies and products for a sustainable future. It is one of the leading suppliers of binders and additives for the paper and packaging industry.
In a joint interview with Paper Mart, Mr. Milind Joshi, Business Director – Dispersions, South Asia and Mr. P Balakrishnan, General Manager – Paper Chemicals, South Asia, BASF India Ltd. discuss recent developments in the company and their views on the Indian paper industry.
Paper Mart: Please tell us in brief about BASF and its product portfolio in the paper industry.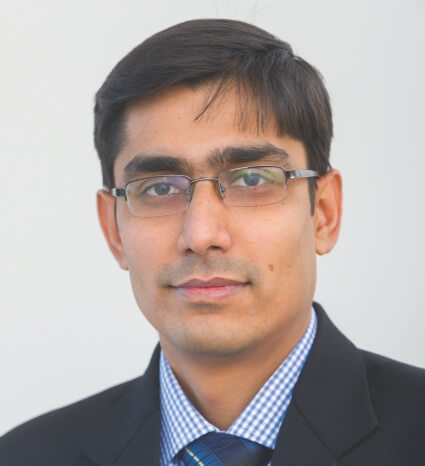 Milind Joshi: At BASF, we create chemistry for a sustainable future. We combine economic success with environmental protection and social responsibility. Around 111,000 employees in the BASF Group contribute to the success of our customers in nearly all sectors and almost every country in the world. Our portfolio comprises six segments: Chemicals, Materials, Industrial Solutions, Surface Technologies, Nutrition & Care and Agricultural Solutions. BASF globally generated sales of EUR78.6 billion in 2021. BASF is one of the world's leading suppliers of binders for the paper industry. We offer a wide range of Styrene Butadiene and Styrene Acrylic dispersions to our customers, including specialty and tailor-made grades for specific requirements, under the well-known brand Styronal®, Acronal® & Basonal®. Our innovative solutions help our customers to meet the critical requirements of printing, packaging & converting industry
PM: Please shed some light on the recent developments and your expansion plans.
MJ: BASF is committed to the paper industry and recently expanded its Dispersions production capacity at its Dahej manufacturing site in line with the market demand. As a global supplier of polymer dispersions, BASF is committed to ensure the supply of high-quality products supporting our customers' expansion plans. The Indian market is one of the fast-growing sub-regions within the Asia Pacific region. Our customers are looking for global partners like BASF, who can bring innovation and expertise with its extensive footprint to help them differentiate in their markets.
PM: As BASF India has recently expanded the production of dispersions at the Dahej facility; what kind of plans do you have for the paper industry?
MJ: BASF India Ltd has completed the installation of a state-of-the-art dispersions production line in Dahej in 2022 Q2, serving the coatings, construction, adhesives, and paper industries for the South Asian markets. BASF began production of polymer dispersions in Dahej in October 2014, and this additional production line will almost double the capacity.
The new production line complements the existing setup and allows the production of new dispersions technologies under Styronal® PLUS 7918, Styronal® ES series, Basonal® FCB, In paper coatings, we continue to drive improved cost-in-use solutions. Styronal® PLUS 7918 is our high-strength product that allows a substantial reduction of binder usage.
PM: Since food safety and sustainable solutions are important in the paper industry; what's your perspective on the same and how does BASF address this requirement?
MJ: Sustainability and food safety have become more prominent topics in the packaging industry. Higher requirements for food packaging coated grades are being seen in the Asian market. As India is one of the leading producers of coated grades for food packaging, it needs to bring new sustainable approaches to meet the ever-increasing food safety regulation requirements. In addition to that, paper and board customers are also facing huge challenges from their end users including printers and convertors who want to deliver super low odour binder for their coated board grades during their printing & converting process while maintaining excellent printing quality.
To respond to the current market needs and to address the challenges of the customers, BASF has recently developed a super low odour binder, sustainable topcoat binder and revolutionary high strength binder. These lattices meet the challenging requirements for sustainability and food safety and other requirements needed for the high-quality coated paper and board. Besides GB9685, this new range of lattices also complies with all other relevant standards including European Commission, FDA, and BfR.
Watch: IVAX Paper Chemicals Interview
PM: Please outline the company's unique expertise in developing high-quality lattices for the paper and packaging segments.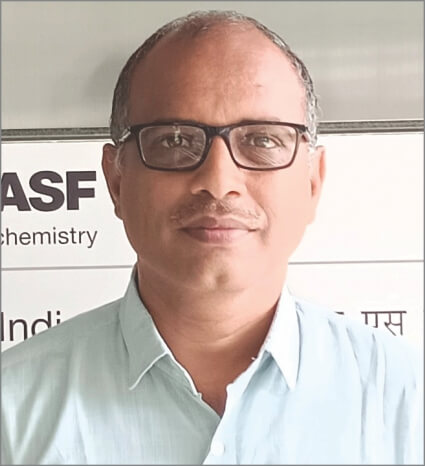 P Balakrishnan: BASF has a comprehensive state-of-the-art R&D facility in the innovation campus in Shanghai and in Mumbai, where we are able to carry out cross-functional research and development projects. In conjunction with this, we also have wide experience and in-depth knowledge of paper coating and its impact on the final coated paper & board properties of high-speed printing and converting. This unique combination enables BASF to have innovations/developments to offer step-forward technology for developing high premium grade lattices.
In our solution, we want to provide a step-forward change in our latex. New technologies and innovative technical approaches are incorporated into the development of these lattices. For example, on the compliance and food-safety front, while keeping abreast with regulatory changes, we identified and eliminated non-permitted food contact additives for compliance and odour impact in the final product. This development has benefited the high-end segment coated grades. High solids latex is very rare in the paper coating industry due to its unique challenges in inherent viscosity and latex stability. BASF's new development, sustainable topcoat latex will have solids content of more than 55 percent. This step-forward approach would have a positive impact on technical performance and huge commercial advantages.
Also Read: BASF Develops Label Adhesives to Help Ease Recyclability of Paperboard Packaging
PM: What is your viewpoint on the Indian paper industry with respect to – the potential and the opportunities for BASF?
PB: Indian paper industry has huge potential growth in the coming years. The pandemic has shown consumers the convenience of working from home. There has been a drastic need for food packaging. Also, e-commerce will increase immensely. In addition to this, the recent single-use plastic ban will drive innovation for sustainability more rapidly. As one of the leading suppliers and partners of choice of the coated paper and board industry, BASF is well positioned on the technological front, as well as a wider portfolio range to support growth and address customers' challenges.