"With the ban on single-use plastics, the demand for paper has increased. To meet the rising demand, we plan to increase our production by 50 TPD and produce 200 TPD from 2023," said Mr. Virendra Patel, Managing Director, Incohub Papers Private Limited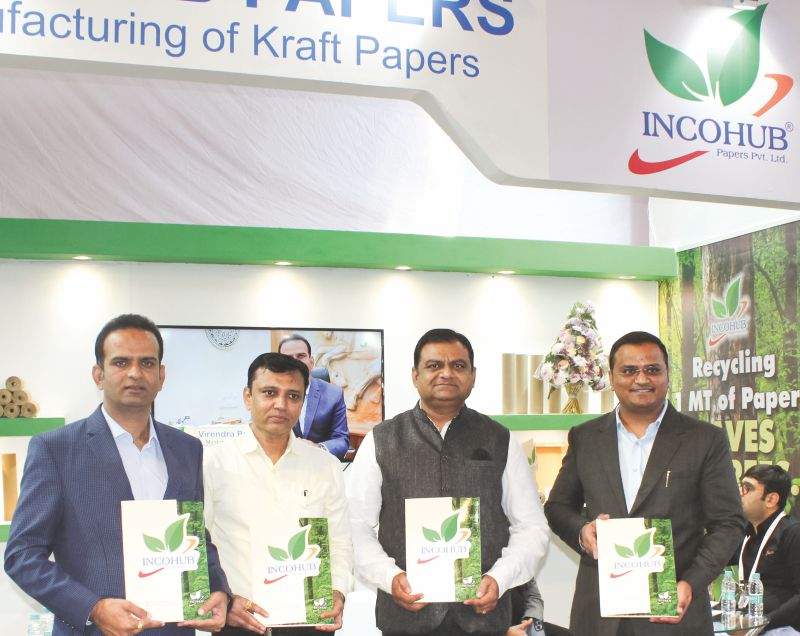 Located in the industrial area of Pithampur in Madhya Pradesh, Incohub Papers Pvt. Ltd. has an installed capacity of 250 TPD, and currently achieving a production level of around 150 TPD. While Incohub Papers was incorporated in 2016, the production started two years ago. It manufactures paper in the range of 150-250 GSM and 18 to 28 BF which is suitable for carton and box production.
Watch: IVAX Paper Chemicals Interview
Talking to Paper Mart about the infrastructure and market footprint of the company, Mr. Virendra Patel, Managing Director, Incohub Papers Private Limited said, "Incohub Papers has a double wire plant and machinery procured from DS Pulp and Paper. The finished deckle of the machine is 4.2 meters. Parason Machinery delivered the entire pulp mill section, while all wire part sections were imported from Germany. With Parason Confiner CR-45 and an experienced team of technicians, we are able to manufacture paper of superior quality and ship to various states including MP, Rajasthan, Chhattisgarh and Maharashtra."
"Incohub Papers has installed a wastewater treatment plant which was procured from Ishan Paryavaran Pvt. Ltd. The company has also installed a 12-tonne boiler from Industrial Boilers Limited. The company has invested approximately INR 60 crore in this project," Mr. Patel added.
Also Read: Skywin Paper Industries Commenced Production on 250 TPD Kraft Paper Mill
Talking about the future plans, he said, "With the ban on single-use plastics, the demand for paper has increased. To meet the rising demand, we plan to increase our production by 50 TPD and produce 200 TPD from 2023. Paper has a bright future and the industry will witness growth in the coming years."