"It is our endeavour to add another 100,000 MT of volume to our existing capacity by setting up another kraft paper plant. Consistent growth and improvement to further set a 'best'-in-class standard in the industry is and would continue to be our prime area of focus for the future."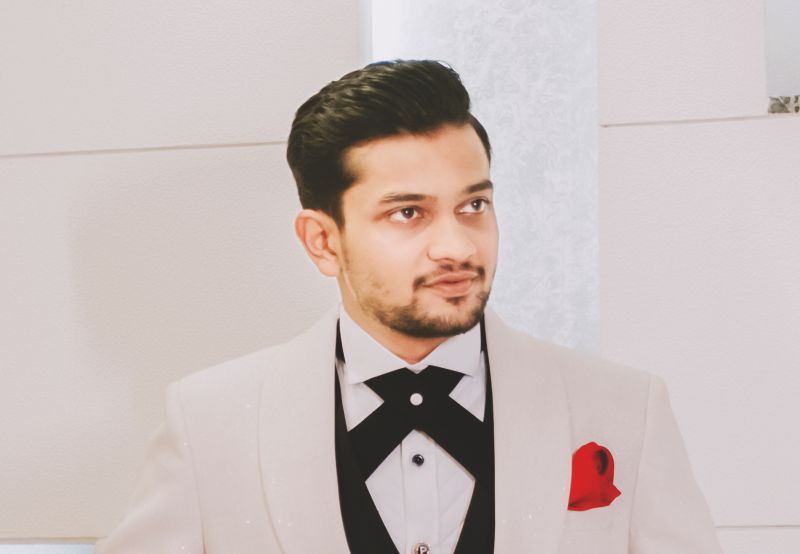 Incorporated in 1995, Best Paper Mills Private Limited is a manufacturer of machine-glazed kraft paper, used in manufacturing corrugated boxes and packaging material for industrial, consumer, and agricultural products. The company's two units in Vapi (Gujarat) have a combined capacity to produce 170,000 tonnes of kraft paper per annum. In a conversation with Paper Mart, Mr. Prince Shah, Director, Best Paper Mills Private Limited, talks about the journey, product portfolio, and his outlook on the Indian pulp & paper industry.
Watch: Paper Mart News Roundup
Paper Mart: To begin with, could you please give us a walkthrough of the business journey of Best Paper Mills?
Prince Shah: Best Paper Mills Private Limited is a third-generation of a family-owned business engaged in manufacturing recycled kraft paper based out of Vapi, Gujarat. In 1997, we started with a humble capacity of producing 40 MT a day. It is through the business acumen, hard work and strategic decision-making of our promoters Mr. Keshavji Shah, Mr. Ramesh Shah and Mr. Ketan Shah, that today we are the largest manufacturers of kraft paper in Western India with an annual capacity of producing 170,000 MT. We are growing towards a better tomorrow; the core strength of our business is sustainability. We recycle, reuse and reproduce kraft paper. We understand the pulse of this industry – whether it pertains to our suppliers, dealers, customers, or end consumer; there is a reason why we call ourselves 'Best'.
PM: Shed some light on the unique strengths of your product range.
PS: Kraft paper can be easily recycled, reused, and decomposed completely. As a result, kraft paper is widely utilized in numerous packaging applications, including envelopes, bags, sacks, composite cans, pouches, cartons, etc. The majority of the paper we produce is used for making corrugated cartons, paper bags and core pipes. We are able to suffice our customers' requirements completely with our broad product category from producing 16 to 35 BF range and 115 to 250 GSM range. We believe in continuously upgrading ourselves – be it our machinery, human resources or our after-sales support to clients.
PM: Could you please outline the recent developments at Best Paper Mills?
PS: The paper industry today is very different from what it used to be. Even a few years ago, there used to be an equilibrium between demand and supply. Today, we see a massive oversupply due to a large number of mills expanding and new mills coming into foray. The paper industry is facing turbulent times. It is the need of the hour to have an innovative approach to our business. As an organization, we have taken steps to keep up with new technological advancements in our product quality. Rather than competing with one another, we have set new goals to expand our horizons and grow in international markets.
PM: What is the market footprint of your company? What, according to you, are the key trends driving the growth and demand in the coming times?
PS: We established our first plant in the year 1997 and added another one in 2003. Our plants together have a combined capacity of 550 MT per day. Although we are located in the western belt of India, we supply all over the country and in international markets as well.
The growing usage of compostable and sustainable packaging materials owing to the increasing awareness regarding the detrimental impact of plastic and other non-biodegradable variants is primarily propelling the growth of the Indian kraft paper market. Furthermore, the escalating demand for highly technical saturated kraft paper in the construction sector to meet unique needs related to countertop, partition, and flooring applications is acting as another significant growth-inducing factor. Apart from this, the expanding utilization of kraft paper in the e-commerce industry for packaging solutions on account of various associated benefits, such as folding resistance, toughness, and high-strength compression performance, is further augmenting the market growth. Moreover, the rising focus of the Indian government authorities on banning the use of plastics is also creating a positive outlook for the kraft paper market across the country.
Also Read: Shripaper Product (Indore) to Come Up with Unit 2 in Pithampur
For instance, in June 2022, the Central Pollution Control Board (CPCB), a federal agency under the Ministry of Environment, issued a list of steps to be taken to prohibit the use of specific single-use plastic products.
Numerous other factors, such as the inflating popularity of kraft paper in the printing and publication sectors and the introduction of advanced packaging solutions are anticipated to stimulate the Indian kraft paper market. We expect to grow our capacity and market reach hand in hand with the industry.
PM: What are your future plans?
PS: The Indian kraft paper market reached 8.50 million tonnes in 2021. It is expected that the market will reach 14.49 million tonnes by 2027, exhibiting a growth rate (CAGR) of 9.3% during 2022-2027. There is tremendous potential to grow in the kraft industry if we keep performing consistently. It is our endeavour to add another 100,000 MT of volume to our existing capacity by setting up another kraft paper plant. Consistent growth and improvement to further set a 'best'-in-class standard in the industry is and would continue to be our prime area of focus for the future.