Mr. Samir Patil, Managing Director, Clyde Industries India Pvt. Ltd., outlines the solutions Clyde Industries provide for the pulp and paper industry, their vision, and the boiler cleaning operations.
Clyde Bergemann (Atlanta) is now Clyde Industries. Clyde Industries is the preeminent provider of highly engineered boiler efficiency/cleaning systems, spare parts and services for the global pulp & paper industry and a leader in providing equipment and aftermarket part solutions for industrial applications with a top-flight team operating in the USA, India, Europe, and Indonesia. Clyde Industries has developed significant innovations in our core sootblower offering, encompassing mission-critical technologies designed to remove residue and deposits that build up in recovery and power boilers (with such residue creating safety hazards, process efficiency reductions, or complete boiler shutdown, if not properly eliminated).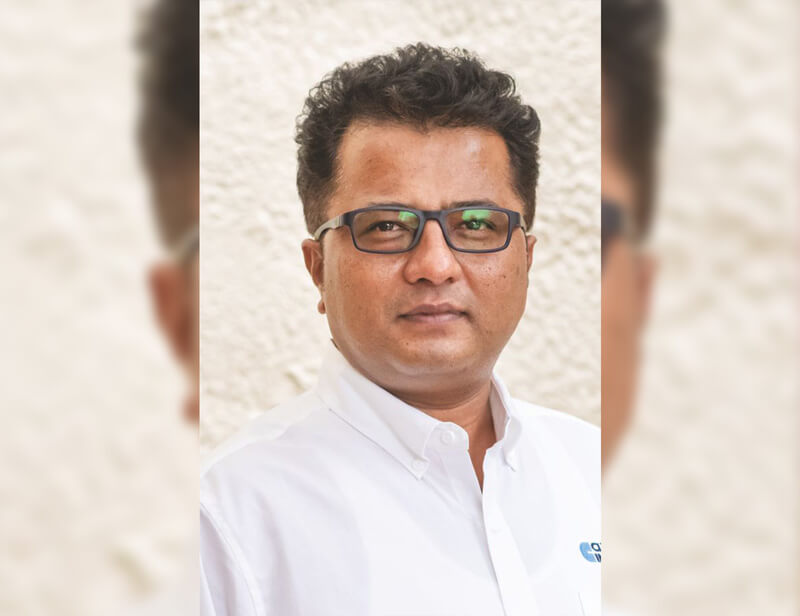 Clyde Industries not only provides the equipment, but a host of related services and aftermarket assistance to support our customers' operations, with a particular focus on and expertise in helping established and emerging pulp & paper customers. Clyde Industries is constantly innovating to expand its offerings with a focus on continuing to drive increased value for customers. As a global leader of highly engineered industrial applications and service providers of the highest calibre, Clyde Industries looks forward to building on its history of innovation and superior customer-centric solutions.
Vision, Mission, and Commitment

We intend to become the pre-eminent equipment expert, applying the full potential of remote monitoring and IIOT on all auxiliary equipment in and around the recovery and power boilers used in the pulp-making processes to drive equipment reliability up and process costs down. Low/underperforming boilers cause more outages and increase operational costs. We provide high-quality products and services that help our customers minimise downtime and maximise efficiency so they can run safe and reliable boilers.

With unmatchable equipment, technology, field service, and knowledge in the industry, Clyde Industries is committed to creating significant value over the entire lifecycle of the sootblower.
Watch: IVAX Paper Chemicals Interview
Pulp + Paper

Efficiency, Reliability, Process Safety: Clyde Industries Solutions for Kraft Recovery Boilers in the Worldwide Pulp and Paper Industry

Clyde Industries designs, supplies and services innovative products, systems and services to safely & effectively provide on-line cleaning for recovery and power boilers throughout the worldwide pulp and paper industry. Clyde Industries is the no. 1 supplier in the world for heavy-duty sootblowers, high-power low-pressure sootblowing technology, and SMART Clean™ Intelligent Sootblowing Systems.

Products & Solutions

Clyde Industries plays a vital role in shaping boiler-cleaning technology. We can meet the specific requirements within a boiler by applying various cleaning methods, nozzles, and nozzle arrangements to our technology. As industry pioneers, we were the first to successfully apply water for furnace cleaning and were quick to adapt a demand-driven boiler cleaning system that responds to actual deposit buildup, rather than operating under a fixed cleaning schedule.

Boiler Cleaning + Efficiency Solutions

High-Power Low-Pressure Sootblowing technology

Process Optimisation: SMART Clean™ Intelligent Sootblowing System for Pulp & Paper

Onload Boiler Cleaning System

Boiler Monitoring + Diagnostics

Effective Port Cleaning Technologies

SMART Clean™

SMART Clean™ is the next-generation boiler cleaning optimisation system that is designed to realise the plant's performance and operational objectives regardless of the changes in factors influencing the slagging and fouling conditions in the boiler. The system accomplishes the plant targets by using real-time intelligent feedback.

Following are the guiding principles of the SMART Clean™ system:

Determine when and where to clean;

Dynamic Flow Control of Sootblowing System;

Evaluate Cleaning Effectiveness; and

Measure TDM CF Flue Gas DP.

Our SMART Clean™ system is a superior way to intelligently manage your sootblower operations and increase the heat transfer in your heat exchangers. Traditional sootblowing systems are either based on fixed cycles, or at the operator's discretion to start the cleaning process. This style of cleaning can result in lower heat transfers, adversely affecting the thermal efficiency and plant heat rate of your boiler.

The boiler cleaner optimisation system transforms your sootblowing system into an intelligent closed-loop control system that uses real-time boiler data to initiate cleaning events at the appropriate time and intensity. Equipped with the SMART Control platform, the SMART Gauge & Thermodynamic Modeling (TDM) feedback, the SMART Clean™ system is the ultimate weapon against carry-over and plugging problems.

Stocked + Ready with Quality Spare Parts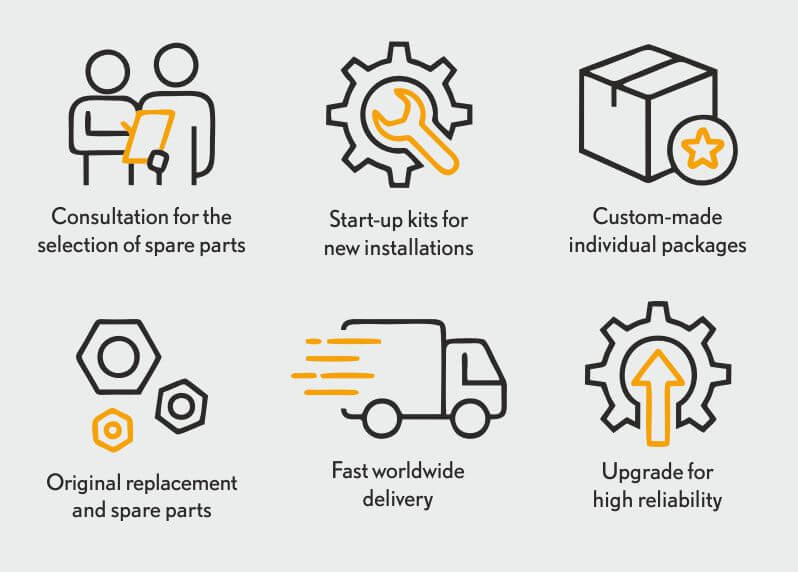 Individual parts suffer wear and tear. Clyde Industries provides all replacement and spare parts and makes them readily available, allowing our customers to count on their production and rely on continual quality. We carry an impressive inventory of on-hand parts in our Atlanta headquarters and Indian office and we can ship out made-to-order parts within a short period of time.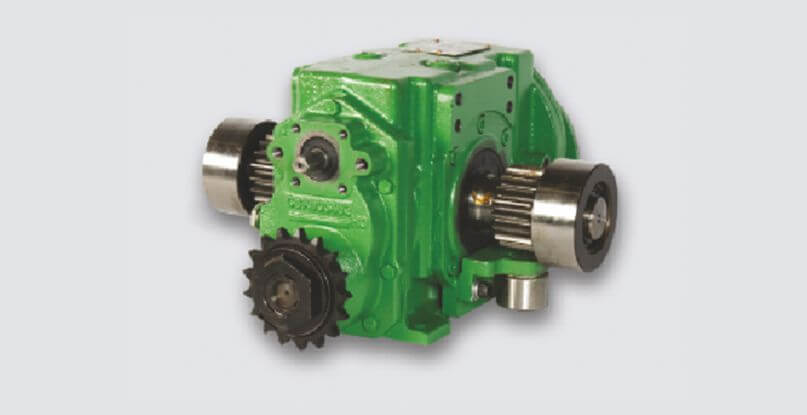 Clyde Industries Spare Parts: We understand the critical nature of the sootblowers to maintain the efficient and reliable operation of your boilers. Thereby, we have a large warehouse setup housing common spare parts to ensure that we can provide our customers as and when required. We also manufacture customised and made-to-order items for your sootblowers.
Copes Vulcan Spare Parts: We are the OEM for Copes Vulcan parts. As a result, we can manufacture any Copes Vulcan part that you require, regardless of how old the sootblowers may be.

Diamond Power Spare Parts: We've made great improvements in the design of Diamond Power® Parts. Our Diamond Power Carriages are designed to minimise maintenance, stabilise the feed tube, and extend packing life. While our EZ Set Poppet Valve allows users to adjust the pressure as the sootblower is operating, reducing the risk of a steam-related injury in case of a leaky valve.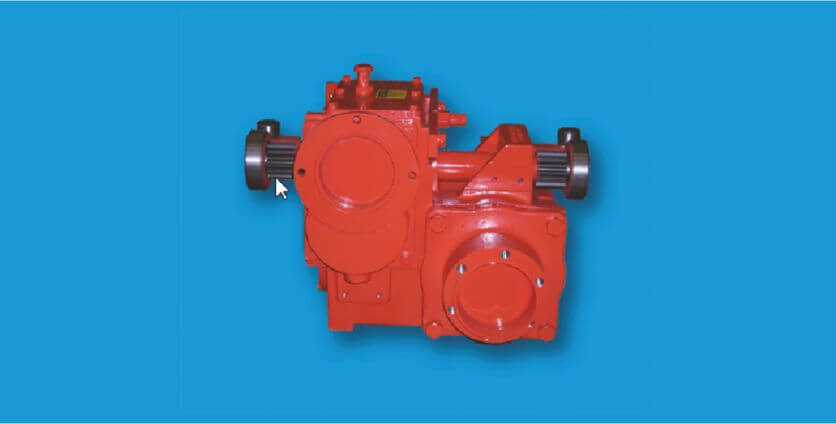 Also Read: Shree Krishna Paper Mills: Small Things Make Big Difference
The following upgrades are available for Diamond Power® Parts:

Permalube Carriage

Certified Lance and Feedtube

ArmorGlide Feedtube

Split Ring Feedtube

CFE High-Performance Nozzle

E-Chain Conversion

Externally adjustable poppet valve

Galvanized heavy duty canopy

Emergency retract tool

Automatic packing tensioner

Live loaded packing

Custom kits