The Bellmer group now will have 600 staffs globally with sales of about EUR 130 million

June 30, 2015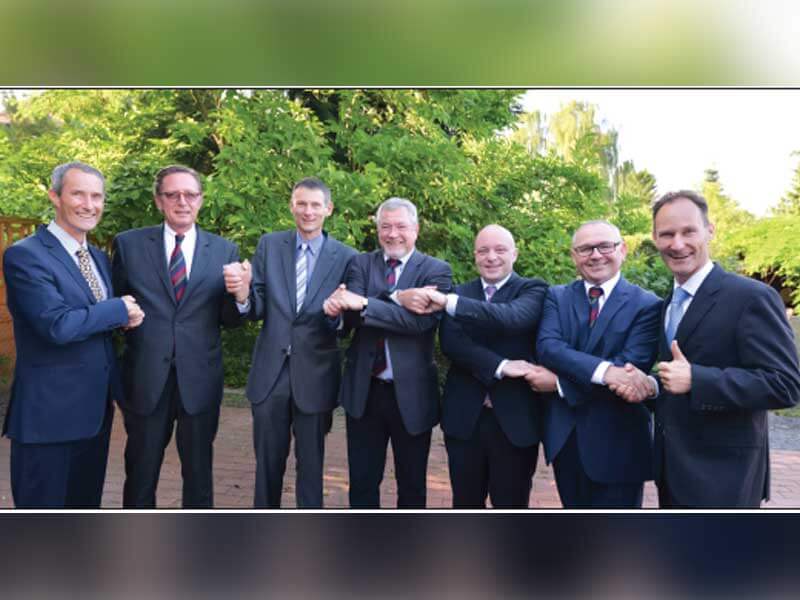 Gebr. Bellmer GmbH Maschinenfabrik located in Niefern, Germany has taken over the roll and calender specialist GapCon from Irle-Deuz Group located in Siegen, Germany. Since the foundation in the year 2006 by the experienced engineers Wolfgang Wiertz and Wolfgang Mark, the GapCon Group has been a supplier of high-quality products and services for the paper industry. Due to professional expertise, entrepreneurial courage and great commitment, the company has developed over the years into a globally recognized technology enterprise.

In particular, GapCon enjoys reputation as leader in the field of calenders, shoe presses as well as special rolls. From the beginning, both companies Bellmer and GapCon have been united in a close partnership as to development and supply of shoe presses.

Martin Kollmar, president of Bellmer explains: "The complete product range of GapCon as well as the related services and contact persons will remain unchanged and will perfectly complement our existing portfolio." In future, the company will operate under the name "Bellmer GapCon GmbH". The company's locations in Willich (Germany), St. Pölten (Austria) and Calcutta (India) will continue. The Chinese location at Shanghai will be merged with Bellmer's local branch. The subsidiary GapCon Italy will remain part of Irle-Group and will specialize in the construction of tissue machines. Both product lines and geographical presence are an ideal complement to the Bellmer Group, resulting in even better future possibilities to serve the paper industry in an optimal and flexible manner.

With this step, the Bellmer group will have a staff of about 600 people worldwide with a sales volume of approx. 130 million EURO. Bellmer is a family-owned company, established in 1842. Bellmer is managed in the 6th generation by the three brothers Philipp, Martin and Erich Kollmar. The Bellmer group features two divisions: In the Bellmer Paper Technology, paper machines for special applications are manufactured. The Bellmer Separation Technology offers optimum solutions for the field of solid/liquid separation.

Erich Kollmar, president of Bellmer points out: "For us, it is very important that the great employees of both our companies will cooperate even closer than before. The previous managing directors of GapCon, Wolfgang Wiertz and Wolfgang Mark, will manage the company also in future." Wolfgang Wiertz confirms, "After having cooperated with Bellmer for such a long time, a lot of new opportunities will result from this merger for all parties. First of all, the customers of the paper and board industry will benefit from this development."