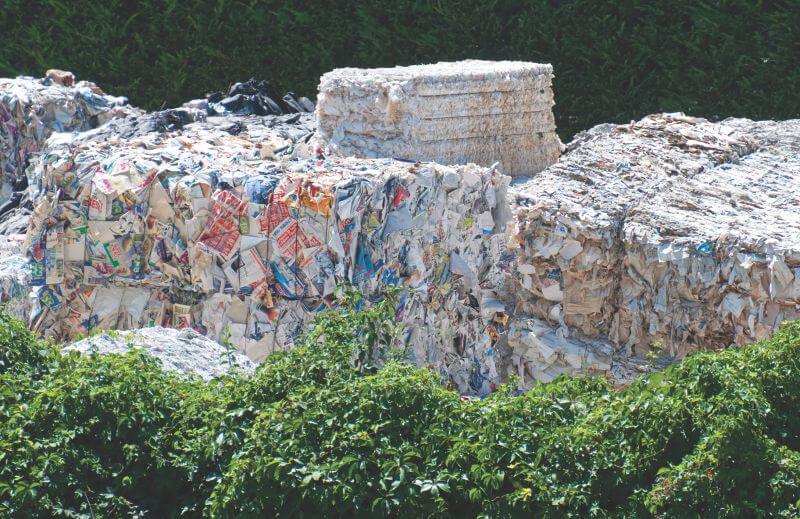 Although the paper recycling industry was feeling the effects of a "seriously threatening" Euro-zone crisis, the sector could take comfort from the knowledge that China was set to remain "a growth market for us in the years to come", the BIR Paper Division meeting in Rome was told by its President, Ranjit Baxi of J&H Sales International in the UK. But here too, he warned, there would be "ups and downs" along the way.

He highlighted a number of challenges for exporters – including massive recent increases in sea freight rates and shipping space problems – but he also confirmed that volumes imported by China in the first three months of 2012 had soared to 7.24 million tonnes from 6.57 million tonnes in the same period last year. However, he also emphasised the need for exporters to appreciate their Chinese customers' requirements regarding quality.

Increased opportunities for exporters were also emphasised in Rome by guest speaker Jogarao Bhamidipati, Senior Vice President at ITC Ltd in India. He told delegates that Indian mills' annual recovered paper requirements could jump from 7.5-8 million tonnes at present to nearer 16 million tonnes by 2025 and that, over the same period, imports could leap from just under 4 million tonnes to more than 10 million tonnes. Fellow guest speaker Atul Kaul, COO of Arab Paper Manufacturing Co. of Saudi Arabia, added that recovered fibre imports into the Gulf Co-operation Council region would grow in response to new capacities coming on stream.

During a review of European market conditions, Jean-Luc Petithuguenin of Paprec in France spoke of sluggish recovered fibre collection volumes and falling prices for June, whereas Lars-Gunnar Almryd of IL Recycling AB in Sweden pointed to an improvement in domestic collection volumes in May after a slow start to the year. A lack of recovered paper stocks in the Czech Republic was highlighted by Jaroslav Dobes of Remat SRO while Reinhold Schmidt of Recycling Karla Schmidt emphasised on-going container availability problems for operators in Germany.

Ekrem Demircioglu of Tüdam in Turkey confirmed a drop in his country's exports of recovered fibre because these shipments were allowed only with the prior approval of domestic paper mills. And also in relation to restrictions, Francisco Donoso of Reciclajes Dolaf SL in Spain spoke of attempts by domestic mills over recent months to halt recovered paper exports on carbon dioxide emission grounds – even though recycling has been found to yield an overall environmental benefit. In a subsequent panel discussion moderated by Manfred Beck, Publisher and Editor of Dutch-based Recycling International magazine, Mr Donoso argued that attempts at protectionism within Europe – especially in the south of the continent – were "dangerous" and would lead to "lower prices in different parts of Europe".

His warnings about protectionism were echoed during the panel discussion by Merja Helander of Lassila & Tikanoja Plc in Finland. She also reported that, at present, a large proportion of her country's collection volumes are being consumed by domestic mills. And in her capacity as President of the European Recovered Paper Association, she confirmed that approvals are still awaited with regard to the revised EN643 European list of standard grades of recovered paper and board, as well as to end-of-waste criteria for recovered paper.

Leading Italian paper recycler Lamacart SPA was named in Rome as the latest winner of the BIR Paper Division's Papyrus prize. Managing Director Thomas Nicolis received the award from BIR World President Björn Grufman in recognition of his company's contribution to paper recycling over almost eight decades.