Another Rs. 190 crore to be allocated to take up works in two phases
February 11, 2015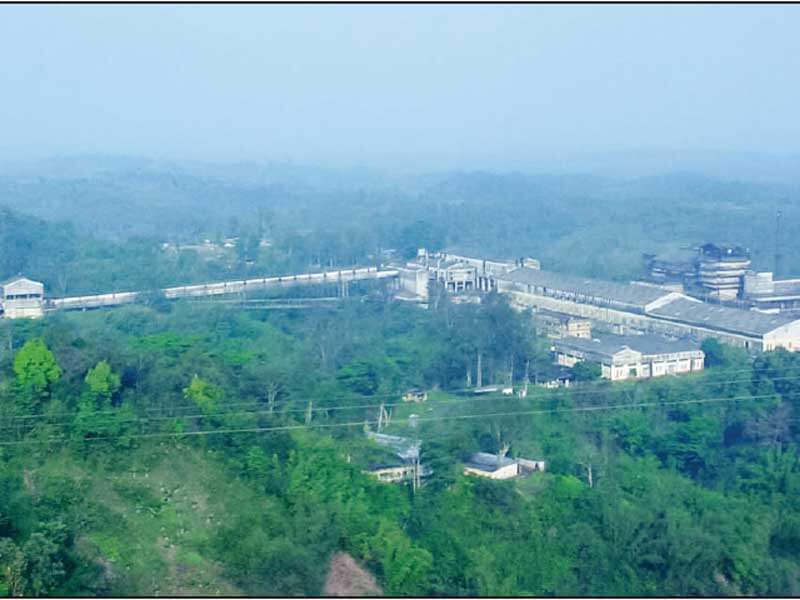 The much-awaited revival of the defunct Nagaland Pulp and Paper Corporation Ltd (NPPCL), better known as Tuli Paper Mill, seems to be on card as the Centre has allocated Rs. 489 crore for the purpose.
Informing that the entire revival works would be carried out in two phases, Union Minister for Heavy Industries and Public Enterprise Anand G. Geete said another Rs. 190 crore would be allocated to take up works in phase two.
Geete visited the paper mill on February 10 and held a closed door meeting with top officials of NPPCL.
Talking to media persons, Geete said the works under phase one would be completed by November 2016. Stating that the plant is 95 per cent Centre's share and balance five per cent State's share, Geete said the Nagaland Government will have to contribute Rs. 23 crore as State share for revival plan.
He also said a meeting with State Government officials will be held in New Delhi during the second week of March to chalk out the modalities and to have an in-depth discussion for the revival of the plant. He, however, said active cooperation of the State Government and the people in the plant are prerequisite to put the NPPCL on right track.
With regard to employment, Geete said immediate requirement of 600 people would be made shortly and another 750 to be employed later.
During his visit to the plant, Geete also laid the foundation stone for the 8.5 MW power plant complex estimated to cost Rs. 130 crore. He also planted a royal palm tree at the complex to mark the plant's revival. The ambitious NPPC was incorporated on September 1971. Commercial production in the plant had started in 1982 and came to a halt in 1992.