As part of EY's advisory services, his intention is to solve clients' complex issues and capitalize on opportunities to grow, optimize and protect their businesses. His acute understanding of domestic process industry with EY's global grasp of industry issues will surely help.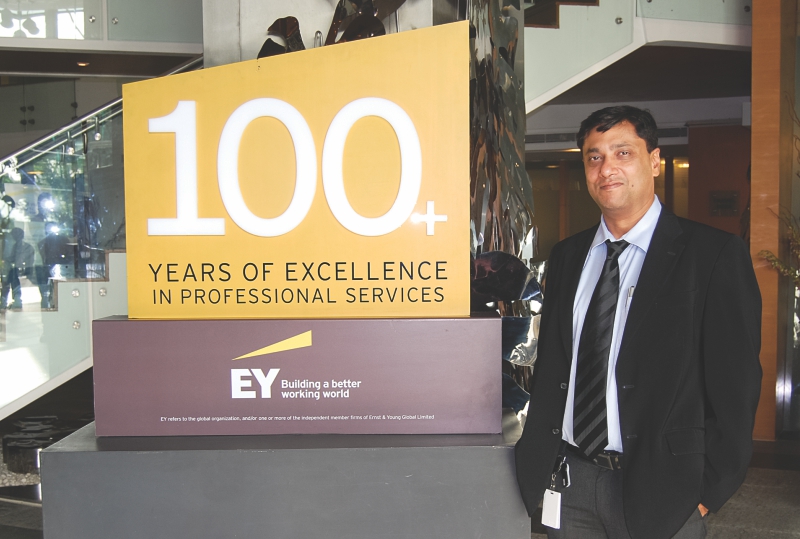 Mr. Varun Jain, ex-CEO of Khanna Paper Mill, recently joined EY India to share his knowledge to achieve a collective excellence in process industry, including the paper industry of which he was a part for a long time. One among 'Big Four', Ernst & Young or EY is a multinational professional services firm and is the third largest professional services firm in the world by aggregated revenue in 2014, after PwC and Deloitte.
EY India is one among many member firms of EY, which are separate legal entities in individual countries, providing assurance, tax, consulting and advisory services to companies. As the Executive Director of Advisory Services Division at EY, Mr. Jain is looking forward to leverage his knowledge, which took him over 20 years in the paper industry to accumulate, to solve the complex industrial issues in collaboration with various companies.
As known, the Indian paper industry is grappling with many chronic issues in relation to raw material availability & cost, resource conservation, human resource management, environmental sustainability, stable profitability, etc. In such scenario, a collaborative approach, combined with EY's global connectivity and Mr. Jain's specific understanding of the process industry, may result in putting forth some long-lasting results for the paper industry.
Paper Mart recently had an interaction with Mr. Jain, wherein he updated us on his desire and objective to join advisory services and told us how he meant to serve the paper industry in particular and the process industry in general. Excerpts:
To start with, tell us how you feel about this transition from a manufacturing industry to a knowledge-based professional services providing industry. Don't you take these two industries starkly contrasting in the nature and scope of work?
The change was desired – the transition happened not by force, but rather by choice. And, that choice was precipitated by an urge to share the knowledge which I accumulated over a period of over 20 years, working with great companies with great leaders. Having hands-on experience of handling various functions and deep understanding of the issues/challenges at CEO and functional levels helps in providing right solutions for the company. With EY, we can actually build approaches & solutions based on best practices customized with ground reality. Coming in as a 3rd party, it helps in taking a detached view of the situation.
"Besides, it won't be right to expect any company top executives to be master of all the areas, irrespective of how good he may be as a leader or a technocrat"
Further, a point comes when contributing towards the growth of an industry in its entirety becomes a greater motive. I could not think of dissociating myself with the industry which gave me my substantive experience, yet wanted to work for its holistic up-gradation. And, therefore joining the professional consulting services seemed a balanced prospect, giving me freedom to provide knowledge based assistance to the industry, which would also give an edge to EY in paper sector. Consulting gives variety with paper as well as raw material, products, technology, management & culture; this helps in leveraging my global experience. Further, on the personal level, this would broaden my horizon by working for other industrial sectors as well.
Besides, it won't be right to expect any company top executives to be master of all the areas, irrespective of how good he may be as a leader or a technocrat; and that's where we add value again. For instance, if the top executives feel or want to add more knowledge on human resources side, or if they want to know what's happening in the industry, or needs support on fulfilling the regulatory requirements, we support through our research based knowledge provision. We do this without being biased or without having any selfish motive and share our global expertise for company's betterment. 'Building better working world' is our goal.
What is your role in the business advisory division of EY?
My role precisely is to bring transformation in whatever industry or sector I am working in, whether it is paper, chemical, fertilizers, or any other process sectors, where I would be leveraging my depth of experience in the paper industry specifically, and application of various functions knowledge in process industry in general.
We develop businesses and help clients find solutions to their issues / challenges related to operations improvement, profitability improvement, process maturity maps, overall business transformation, and growth strategy development. We do it through our rapid profit transformation (RPT) models and other strategies related to process transformation. My key role is to get associated with companies and bring new ideas, new perspectives, innovative technologies (including rare technologies), etc. to their attention.
"My key role is to get associated with companies and bring new ideas, new perspectives, innovative technologies (including rare technologies), etc. to their attention."
Implementation of these ideas is not always expensive, but always suitable and much needed. For example, the production-oriented approach of the paper industry has to be changed to customer-centric. However, if the approach has to be changed to customer-centric, the organization would need certain changes with regards to processes, capex, thought process, etc. Moreover, you need to have systems or methodologies where you can hear the voices of the customers, and that's where quality becomes important too.
Today, you won't derive much value by squeezing your suppliers as their margins are already squeezed. Instead, you may make margins by upgrading your quality and upgrading the technology along with your services as the supplier will readily pay for it because his customers are ready to pay a premium for the quality. So, that's the kind of thought process that we try to bring in.
You must be applying your learning from the paper industry at EY. Vice versa, after working at EY, what differences have you observed in terms of professional culture which you think should be embraced by the paper industry?
Personally, I have been lucky in my past 20 years to have worked with the bosses and companies where they gave me a culture which is quite similar to what I see here. To name a few, in my first company Sinar Mas India (Bhigwan unit), mentors such as Mr. Anil Kaul and Mr. Vederah always gave me the feeling of being the owner of my area of work. If I was heading production, I was the owner of that area and could take certain decisions. Elsewhere too, the culture was same, for example, in China APP also had the same culture while I was handling the marketing department. At EY too, I get the same feeling with regards to my area, clients and sector; I am the owner of my domain and the firm provides the necessary support.
Our objective at EY is very simple – to satisfy the clients and generate revenue for the company; we have that ownership to our task. The industry should also promote the culture of ownership to its marketing heads, to its production heads, to its finance heads, or to their procurement heads. There should be process tools to measure their functionality effectiveness with a bit of checks and balances.
"We have been always talking about talent acquisition in various IPPTA forums, but it has to be talent development which is done by EY or professional management companies."
Secondly, EY or the other consulting firms have regular intake of fresh graduates from good institutes like IIT, IIM or similar. These firms train them for future which paper industry does not. We have been always talking about talent acquisition in various IPPTA forums, but it has to be talent development which is done by EY or professional management companies. That is some-thing which needs to grow there as well.
Third, I will emphasize on 'freedom to fail', which is necessary to nourish an innovative work culture. When you allow people to make mistakes, this does not mean flouting the basic guidelines and go beyond the work ethics which might result in financial or reputational damage to a company. Earlier paper industry had a 4-year cycle of being good or bad, but now we can see 2-3 cycles in one year. Therefore, if people and systems they work in are not flexible, or the technology given to them is not flexible, then it would be difficult for an organization to cope up with the fluctuating trends.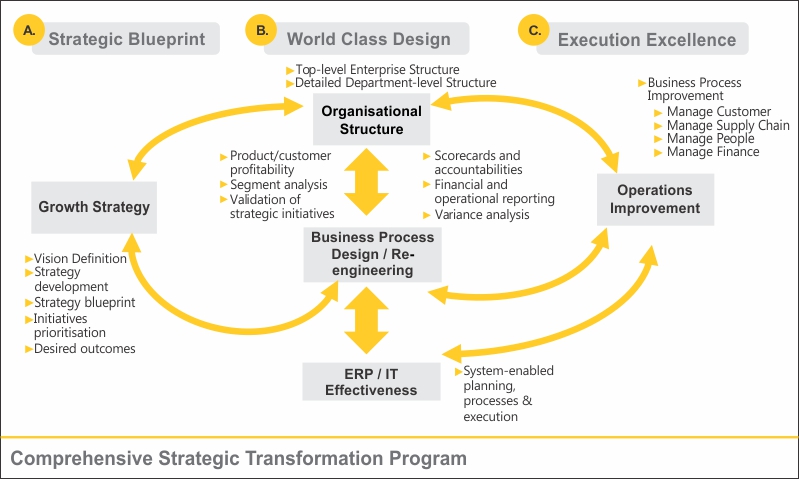 At the recent IPPTA zonal seminar in Chandigarh, you were quoted as saying that knowing a technology and acknowledging its usage are just one part of the story; the point is how we get the market value out of it. What did you mean by it? You are also not in the favor of categorizing paper as agro-, virgin-, or recycled based? Why is that?
Let me go into the background a little as to why I made that comment. First thing first, I've been to various continents and I can firmly say that machines in India are not bad. Moreover, I have seen US market where there has been no investment in the last few decades. Likewise, in Europe and Japan again, there has been no significant investment in last so many years. So, what does technology actually mean? To me technology is not to have expensive equipment, rather it is something which helps you deliver right quality to the customer day-in and day-out.
There is certain equipment which allows you to produce more. However, productivity is one aspect whereas quality is another aspect. So, first of all, the technology should drive effortless production to meet customer's requirement; this is my definition and that's what I said in Chandigarh that when you go for a certain thing which is very expensive, you should ask yourself why. If you are doing it for upgrading, it is fine so long as you are getting a return on that. However, that particular technology might not be giving returns or might not be giving productivity improvements to somebody else who is already speed limited, for example, if the machine is speed limited you can't do anything, can you?
"Now, the time has come to listen to customer's voice and modify the operations or the technology accordingly to be in-line with the market requirements"
If your quality levels are lower than the market reference and you are bringing a technology to bridge that gap, which is understandable. But, if you are still selling at same price after bringing in a technology, then questions arises. You should ask this question before buying a technology.
Well, to your next question as to why I do not favor categorizing paper as agro-, virgin-, or recycled based, India is a market where same specification sheet of 90 percent brightness sells with significant gaps in prices. Why? Because, one is agro-based, other is recycled-based, and another is wood-based. Is the technology investment less in any of these categories? The answer would be 'no'. Moreover, the value of the product which a consumer is using is the same. We have made certain mindset which needs to be broken. We have to deliver a certain quality to the customer at these price levels consistently and he will pay for it; for him it doesn't matter whether it is made from wheat straw, wood or recycled fiber. In none of the countries, it happens like this; it is actually the reverse.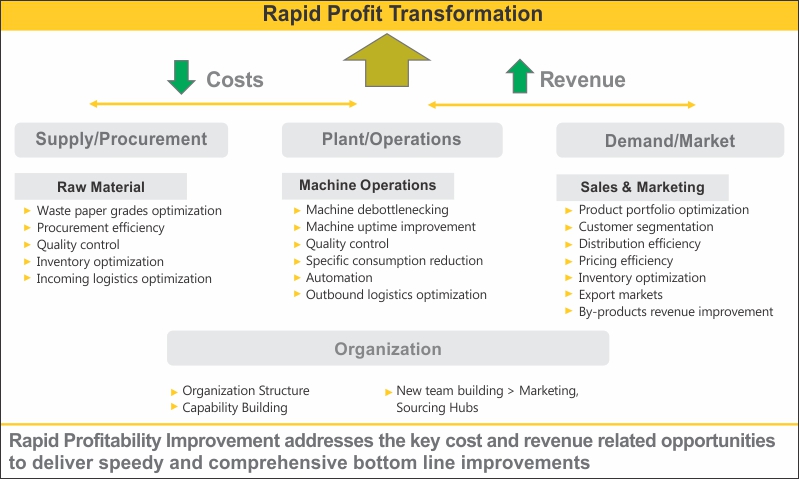 Do you think such kind of culture will soon be adopted by the Indian paper industry?
It has to. Because otherwise the mills won't make money; you can't keep on making and selling at discounted prices. You will see some of the mills are already having financial problems. Now, the time has come to listen to customer's voice and modify the operations or the technology accordingly to be in-line with the market requirements. However, this would not be an easy transition for many companies due to legacy reasons or simply because they would not know how to make the change happen. This is an important area where EY helps through "Process Transformation" by engaging with various stakeholders and bringing in the perspective of being relevant in the competitive market place. Some companies have already acknowledged and embraced this transformation and are reaping benefits.
Do you want to say that India will soon become revenue based market in the paper segment too?
Yeah, that's the direction things are going to. There would be more focus on value addition either through products or marketing set-up or forward integration. Market oriented companies would be able to recognize the opportunities & threats faster than the production oriented companies. It does not mean that production or technology would "lose" its importance but it would be "given" and therefore, would not be a differentiating factor.
You also mentioned terms like price-taker and price-giver vis-à-vis paper industry. Please explain.
If you go back to the same thing that is value-based approach, we need to understand what we are actually doing. If we keep on getting cost-based models, we will only make a margin which you keep for yourself. But, probably market wants to give you more, so that is what we need to combat.
During the seminar, you emphasized much on the value of marketing that the Indian paper industry must take into account. Were you suggesting a leap from being 'commoditized' to becoming 'branded' through strategic marketing exercise?
See, it's not about the marketing perspective, or marketing department, or market-oriented approach; instead, it means your approach has to be pro and coming from the market and then take it backwards. The trend which I have seen globally in the paper industry is that the horizontal growth is not easy to sustain, which means if we keep on building machines, there has to be an end to it because after reaching the peak downfall starts. Vertical growth needs great deal of management focus as it is about creating a "brand". This also helps you to be close to consumer, which brings in long terms sustainable growth. The turnover or investment ratio is much higher and is a knowledge-driven business.
"We have to deliver a certain quality to the customer at these price levels consistently and he will pay for it"
India is the last country where the paper growth is going to happen. In Europe and America, the growth has already stagnated. So, machines and technology are coming to India now. However, the question remains that to where the machines would go from India. We are the last in the chain. This is what we need to understand that being the last in the chain is sometimes advantageous and sometimes disadvantageous. Advantageous as we will be able to see trends that other continents might not be able to see in the next 10 years. That's where each company has to focus. If a company which is a large-sized company, having horizontal growth is not a problem for it as it works on turnover model. But, a company, which is medium-sized or small-sized and able to add one more machine or maximum two machines in next few years, has to re-look at its strategies. Because, it cannot compete with, in terms of economies of scale, with bigger players; so it has to be careful about which part of the value-chain it wants to be at. The business modules therefore have to change from company to company.
At last, would you like to add something to this interaction? Or, elaborate on EY's approach for sector in general?
Foremost thing that we focus on is performance improvement. We see and examine areas where they can cut cost, increase revenue and move to next level of profitability. So, we basically focus on supply side and procurement side, whether that can be improved or not. We have a much encapsulated approach that we apply for rapid profit transformation. We design quick implementation within short span of 6 months, when the company starts to see the benefits coming in.
Other than this, we see other areas including HR and other processes as that are what make your business run; it is the backbone of your industry. So, good HR policies, finance support functions, IT functions, operation processes, maintenance processes, etc. are the backbone processes that give you the assurance that your business is laid on strong foundation. These areas include the whole gamut of what contributes to your overall performance; it's kind of entire scope for the business.
"Companies today are facing newer challenges due to the VUCA (Volatility, Uncertainty, Complexity, and Ambiguity) in the environment and are looking for solutions/assistance for addressing the issues."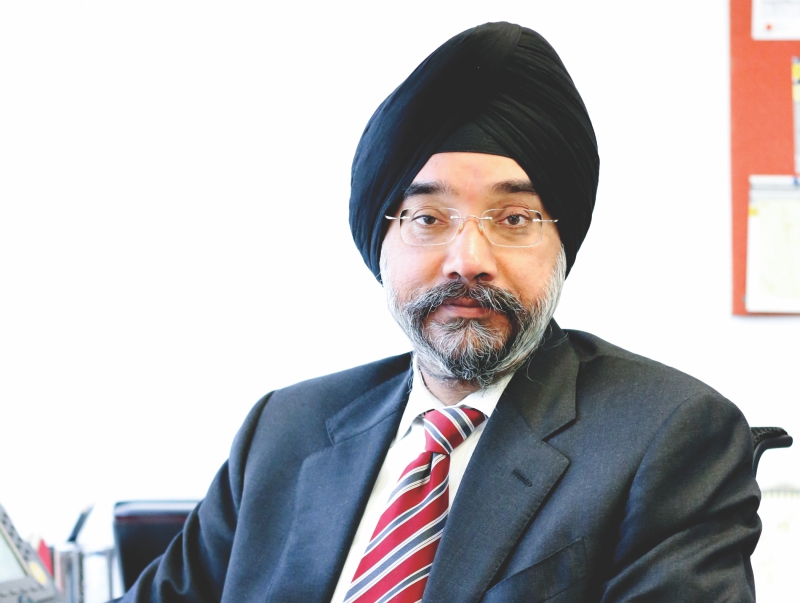 To have a more cogent and authoritative view on EY's professional advisory services, it was imperative to record some responses from a person more experienced and associated longer with EY. We interviewed Mr. Devinder Chawla, Partner, Advisory Services, Ernst & Young LLP, who is not only senior to Mr. Jain with regards to EY side of the story, but also possesses quite an eclectic view as to what advisory services mean in relation to the growth of industries and how EY offers services and solutions that are specific to the requirements of an industry.
Besides assurance, tax, and consulting services, EY provides advisory services to companies. Can you tell us what all services do come under your advisory division?
EY is the largest professional services firm in India. And, Advisory Services is the largest practices within the firm. Our Advisory Services include Risk Advisory Services (RAS), IT Advisory Services (ITAS), and Performance Improvement (PI).
As Risk Advisory Services (RAS), in addition to the Internal Audit, which is a large part of RAS, we assist clients in mapping and addressing risks around processes and systems, viz. information technology, finance, cyber security, and currency exposure, etc. Our offerings under this sub-service line cover the end-to-end risks an organization faces and we assist organizations with mapping/identification to developing the mitigating initiatives and implementing the same for the client.
In IT Advisory Services (ITAS), we assist clients with their comprehensive requirements in the IT space from IT strategy to IT architecture to developing the IT blueprint to assisting with implementation of the ERP packages.
Performance Improvement (PI) is the management consulting offering assisting clients with their overall performance improvement with solutions covering strategy, supply-chain & operations, customer focus, and the finance function. Under this sub-service, we have a multitude of solutions which cover the comprehensive spectrum of issues faced by clients.
As far as the Indian paper industry is concerned, what are your observations and how do you propose to offer your advisory assistance to this industry, which is still grappling with a host of issues on the front of image, professional culture, marketing, performance, technological modernization, and quality benchmarking, to name a few? (You may enumerate your own observed problems).
The Indian paper industry is probably one of the few paper industries that are growing. However, the Indian industry is faced with a large number of issues and challenges including technology, asset/ equipment quality and age, sub-optimal scale lines/plants, raw material availability, lack of investment, limited availability of quality talent to name a few.
We are well equipped to assist the paper industry players with most or all the issues. We have experience and track record of having helped paper industry clients with strategy – growth, product mix, marketing; operations – optimization of RM and product-customer mix, throughput enhancement, product quality improvement, plant productivity improvement, procurement and sourcing operations, as well as overall business process improvement; profitability Improvement & cost reduction; organizational transformation and HR processes; and Logistics – both inbound and outbound.
As part of our work in the industry, we have developed proprietary tools that help optimization of raw material-machine-product-customer mix to deliver enhanced contribution/ margins.
While the industry faces significant issues and challenges, we believe there is a need to make investments in the technology-scale-quality-talent spectrum and there is opportunity to raise the overall performance of the industry thereby improving the returns on the current and future investments.
You must be offering the advisory services to a host of industries or companies in a host of industries. How do you start your advisory process when an individual company approaches you and give them a final solution? Does the final solution often result in removing the bottlenecks? Give us some specific examples. (You may base your response on the paper industry and its problems).
We assist a wide range of industries/sectors. EY probably was the first professional services firm to align its structure and people along industry sectors which allows us to offer services and solutions that are specific to the requirements of the industry. The process almost always starts with understanding the issues that the client is facing. While we have both situations where the client reaches out to us for assistance or we proactively reach out to a client with our thoughts on what we can assist them with, in both situations we would spend a considerable amount of time and effort in understanding the issues and challenges faced by the client. This is also essential as the solution has to "tailor made" to address the requirements of the client's unique situation/requirements. We invariably are also involved in the implementation of the solutions that we design/ recommend and ensure that the issues are addressed and the benefits realized on the ground.
We have assisted a well known, recycled fiber based company with overall organization transformation. The company was looking for assistance with strategy, organization/HR processes improvement, improving their business processes prior to revamp of their IT systems, and overall performance improvement. Our engagement with them over 18 months led to finalizing their diversification strategy, redefining their organization and people systems, developing the process blueprint for IT enablement, and multiple initiatives for performance improvement. For another large virgin fiber based company, we designed initiatives to improve their procurement, commercial, and logistics operations including optimizing their product-machine mix which delivered significant margin improvement.
Do you find enough takers of your services as far as the industries in India are concerned? Or, is it just beginning where such professional services are being seriously considered by companies in India? How far is EY committed to go to persuade companies to look into efficacy of such advisory services? (Again, you may base your response on the paper industry by citing how you would convince the industry take up the services).
Companies today are facing newer challenges due to the VUCA (Volatility, Uncertainty, Complexity, and Ambiguity) in the environment and are looking for solutions/assistance for addressing the issues. While the market for professional services in India is not as mature as the developed countries, over the last almost 2-3 decades, we have seen an increasing realization and acceptance for taking external help in addressing business objectives. Owing to the need to improve competitiveness and improve overall performance, we see a growing trend of using services of firms like ours, and in most cases, we find companies very receptive and eager to implement improvement initiatives suggested. However, in some exceptional cases, we do face resistance to the new ideas that we bring in.