Mr. Anup Kansal, Partner & Principal Consultant, BusinessTransformation and Strategy Kansulting, shares his insights on the consumer tissue paper segment and the strategies that could enable the manufacturers and other segment players to furthering their growth.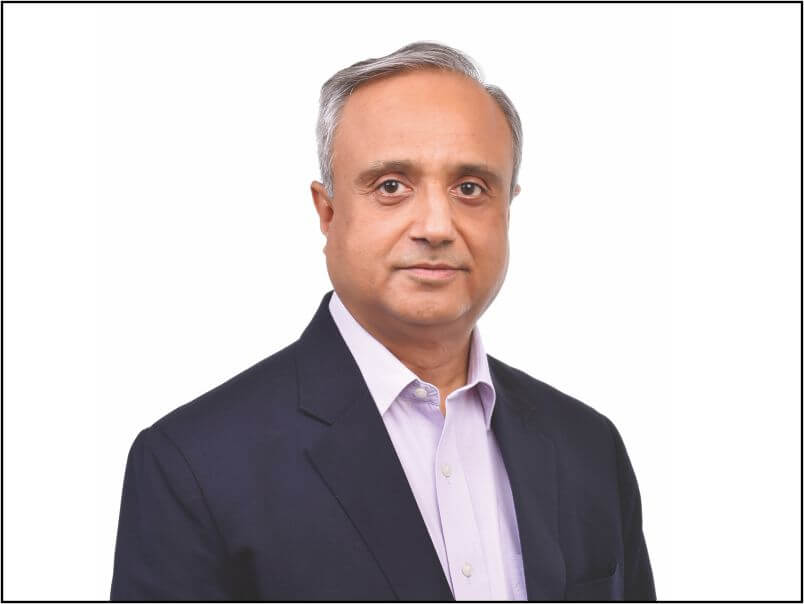 The pandemic of 2020 has permanently altered the pecking order in consumer tissue segments in India. Till 2019, HORECA & institutional segments (away from home or AFH) accounted for over two-thirds of the total tissue volume in India. During the last two years, while the former two underwent severe demand and supply shocks, the consumer tissue grew steadily barring short periods of supply hiccups.
During the last year, the AFH demand has largely recovered but it has sustained some permanent damage to its consumption. Besides, the wider adoption of more efficient dispensing systems as well as acceptance of partial WFH culture has ensured that the institutional segment in particular is an increasingly less important driver of the Indian tissue market.

On the other hand, consumer tissue has become more attractive over the years. It has delivered higher growth and better price realisation for several years but henceforth it also is the lead segment in volume terms as well.

Watch: IVAX Paper Chemicals Interview
However, what will no longer work for the consumer tissue segment is the way it is sold and marketed. The entire sales strategy of the industry has been based on the premise "Jo dikhta hai, wo bikta hai" (what is visible, gets sold). This meant that the complete focus and priority of the consumer tissue manufacturers was to get the product on the retail store shelves. No effort has been made to directly reach or communicate with the final consumer and generate consumer pull. This has handed a disproportionate share of negotiation leverage to the retailer, be it general trade or modern trade.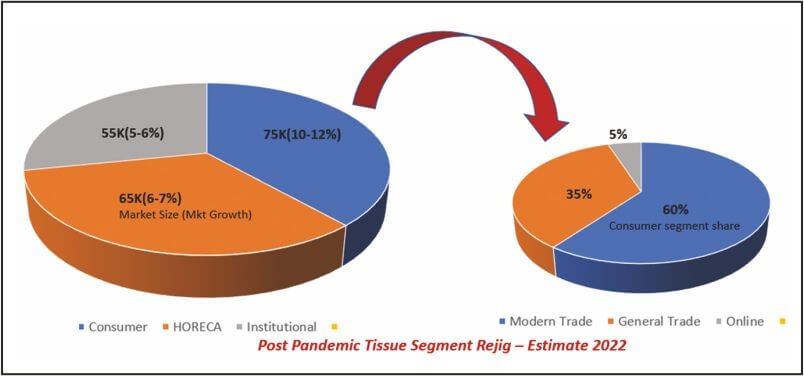 Over the years, as more and more players entered this market, chasing the same set of retailers, getting the product accepted by the retailer has become increasingly difficult and expensive. This prevailing "go-to-market" strategy is no longer a feasible option for building a healthy business.

It is an established reality in the retail industry that priority for shelf space is given to products and brands that command consumer preference. For the remaining shelf space, the sellers have to jostle and outdo their competitors in a quick race to the financial bottom. Since, existing retail margins are already at unsustainable levels, going forward, the tissue manufacturer has no option but to take the consumer demand pull route to shelf space.

This takes us to areas like branding, USP, product positioning, SKU and price point, product presentation and packaging, consumer communication i.e., advertising, sales channel mix, etc. Here is the marketing mix prescription for a successful strategy for future tissue businesses based on my own experience in this domain:

Branding

A catchy and judiciously chosen brand name and design that is easy to pronounce and remember is the first step. The brand promise or its USP should be arrived at after due market diligence and consumer relevance. It is extremely important that the product experience must come good on the USP to avoid dissonance and adverse consequences. Inputs from professional agencies in this area are a good investment as it fetches handsome returns from the market later on.

SKU Selection and Price Point

Unlike in B2B business, the selection of the right SKU and its associated price point (MRP) is an important tactical choice that flows out of the brand strategy. An insightful selection of SKUs provides the consumer with affordable prices compatible with their consumption and can make it easier for them to pick the product. Also, this selection has a significant bearing on the brand's competitive stance as well as manoeuvring space for promotional activity.

Product Presentation & Packaging

Needless to say, product aesthetics go a long way in reinforcing or diluting the brand promise. Packaging design, quality and format used is easily the single most important factor in this regard. Besides, the decision regarding packaging also has a direct bearing on manufacturing operations as a trade-off between CapEx and OpEx.

Consumer Communication or Advertising

The tissue business in India is still not large enough to sustain the big expenses associated with traditional media. So, it is highly advisable to opt for various digital platforms to communicate with the target consumer. Digital media can be extremely low-cost and highly affordable even for small businesses. Apart from being budget-friendly, it is highly interactive and engaging, measurable with a very low turnaround time and can be very precise with target audience selection.

Also Read: Indian Paper Industry and Its Post Pandemic Prognosis
Sales Channel Mix

There are multiple options to choose from as far as consumer end availability is concerned; general trade (GT), modern trade (MT), e-commerce platforms, and dedicated online sales. Each of these options has implications on the sales volume, price realisation, brand promotion and intermediary channel partner needs. The final channel mix will depend upon resource availability and management priorities.

A comprehensive branding strategy does not confine itself to the sales and marketing domain only but influences aspects of manufacturing and the supply chain as well. A discussion on the same is not being included in this article for brevity. The traditional retailer-centric approach to consumer tissue marketing is already past its "use by" date. It neither creates value for the business nor is it scalable. On the other hand, consumer pull-based branded business requires better preparation but is a lot more rewarding in the medium and long term.