The huge disruption caused by the pandemic cannot be denied; however, it has not really changed the course or direction but accelerated the pre-existing trends in the paper industry.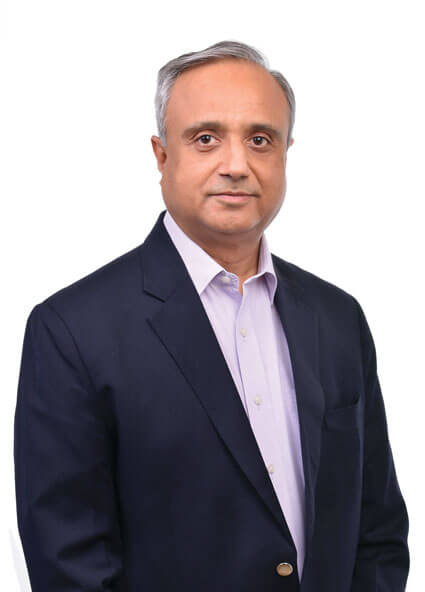 During the last two years, the pandemic has hobbled the world socially, economically, and politically. Hopefully, we are past the worst of it and can look forward to the normalisation of human activity. A lot has been analysed and said about the changes this pandemic has brought about to the normal way of human life. Let us look at some of the macro trends witnessed.

• Digitisation of business and human activities was in its infancy till 2019 and multiplied several folds e.g., shift to WFH and online education.
• Online businesses were showing healthy growth and gaining share, but scales truly tilted in its favour during multiple lockdowns across the globe.
• Global warming has been an area of growing concern for nearly three decades, the pandemic did not dilute the human resolve to fight it, if anything, the international community is doubling down on countering it.
• Geopolitical developments that have erupted recently, have been simmering for a long time.
• During 2020, when the world battled the most uncertain and worst phase of the pandemic, the conventional ICE automotive sales plunged in all markets globally, but EV sales volume went up sharply for all major brands.
While huge disruptions caused by the pandemic cannot be denied, the disruption has not really changed the course or direction but has actually accelerated the pre-existing trends. The paper industry globally and in India is not likely to be any different in this regard. The following is an attempt to decode the trends, challenges, and opportunities in various market segments in the industry from markets, marketing, and supply chain perspective.
Watch: Evolution of Paper Based Packaging
Packaging
The packaging uses a vast array of materials out of which paper and boards are the largest by volume and value. Depending upon the application and usage, paper-based packaging itself comprises at least 6 distinct segments-
Flexible Packaging: Primary packaging happens to be the most versatile and fastest-growing category. The materials used are predominantly plastic films but paper constitutes a healthy 15 percent of the pie.
Most of the grades used are printing grades or the ones that can be manufactured on W&P equipment. Share of paper in flexible packaging will largely depend not on the grades or the quality of the paper but on the supply chain compatibility with the packaging industry. First is the lead time; the flexible packaging industry gets packaging films in 5-7 days, delivered. The ability to service special size, joint-free, and length-specific reels are other important expectations. In fact, on both factors i.e., lead time and special size reels, the paper industry can meet the requirements with a focused and sustained program. Businesses from the flexible packaging segment can offer improved productivity, cost reduction thru a better reel to sheet mix as well as the possibility of better price realisation.
Corrugated Box: This is by far the largest and a high growth segment in packaging applications. As a shipper solution, it is practically unchallenged in terms of cost, functionality, and sustainability. For many years, this segment remained a low focus and low-tech area across its supply chain. But in recent years, box converting has already migrated to semi-automatic and automatic operations bringing about huge gains in quality, productivity, and cost. This phase also brought about ply reduction at a large scale even though with partial offsetting of the gain by the increase in paper GSM. This segment is generating over 0.5 million MT of additional demand every year, this has allowed investment in scale and technology in the liner and media grades. As the quality and consistency of paper are transformed by new investments, the next phase of evolution will bring about gains through GSM reduction.
Currently, e-commerce contributes barely 5 percent of consumption but is growing at more than twice the rate. Besides, it is also driving the shift towards lower GSM. Another opportunity in new product development for the paper manufacturer is driven by the quest for integrating primary packaging and shipper for e-commerce-specific SKUs. Here suitable grades for micro corrugation could be an option. The water-resistant liner for the outer layer is another possibility for shipping applications. Other than new products, the industry could also build a competitive edge through supply chain competency in areas like reel size, length-specific reels, lower lead time, etc.
Carton Box: Various types of multi-layer boards e.g., FBB, duplex boards, etc. are used in this segment. The main advantage of this material is its superior aesthetics and shelf presence. Processed food packaging of various types is the most widely used application. But contrary to popular belief, it is not suitable for primary packaging due to its lack of barrier properties. Therefore, all food packaging in this format comes in 'Bag in Box' format wherein the primary packaging is a plastic film-based laminate. This increases the overall cost of packaging, so critical to mass-produced products. As a result, this application is losing its share to flexible packaging. On the other hand, for premium categories like liquor, cosmetics, perfumes, etc., this packaging remains the preferred option. But even in these cases, the carton box remains the secondary package.
Food Service Packaging: The segment uses the widest variety of grades spanning multi-layer boards, kraft papers, printing grades and even some specialty grades. Barrier-coated grades introduced in recent years are mostly consumed in this segment.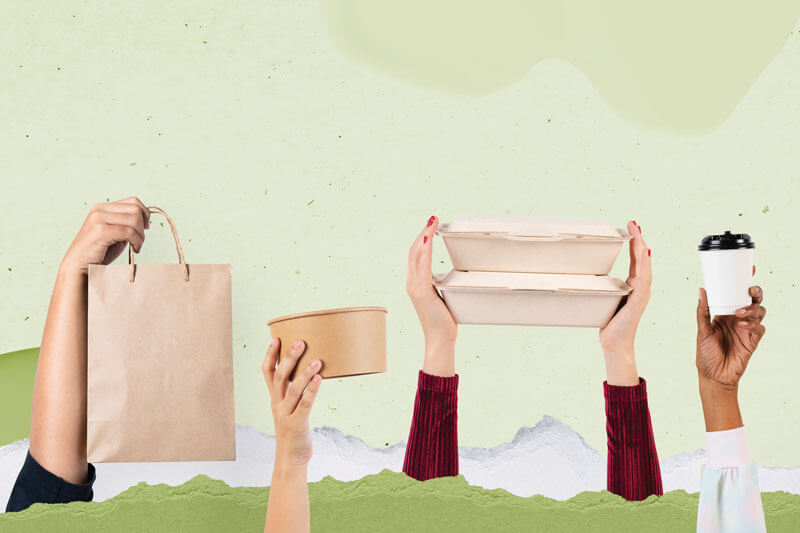 The market is fragmented and unorganised and will require an extensive marketing and channel development program to gain a high share. There is also an opportunity to work on business development with app-based food delivery services to improve the market presence in this segment.
Single-Use Disposables: This is another segment of interest for manufacturers of W&P grades besides kraft grades. This too is heavily fragmented but a reasonable product and suitable sales channel could determine the winners in this growing segment.
Industrial Applications: Multi-layer paper sacks and interleaving applications are some of the opportunities. High strength kraft and low GSM printing grades could gain handsome volumes for those willing to invest in focused business development.
Writing & Printing
The printing grades business faced maximum uncertainty and volatility during the last two years. The recent price buoyancy notwithstanding, the medium to long-term demand growth prospects looks uncertain. The shift toward online activities and digitisation will take a toll on demand growth in this segment. Besides, high prices and supply uncertainties may accelerate the shift away.
Within uncoated wood-free, the copier application is getting replaced by desktop printing. This has shifted the demand source from offices and jobbers to homes and institutions. This is truly transforming the copier paper into a consumer product. This shift will necessitate changes in the way cut-size papers are conceived, marketed, and distributed.
Coated wood-free will maintain relatively higher growth in the category. More domestic manufacturers can enter this segment and easily replace imports that constitute 70 percent of total demand.
As demand growth slows down in the W&P sector, the industry will need to look at new opportunities that can be serviced by its existing assets with minimal or no investment. Some of the opportunities in the packaging sector discussed earlier can be handy in this regard.
Tissue
Tissue is the highest growing segment in the Indian paper market albeit at a very low base. Some manufacturers have moved early into this space and are cornering the growth dividend. This is one segment where a big opportunity exists in converting, marketing, and branding domain. So far, no organised player has ventured into this, purely due to reasons of non-familiarity. Moving down the value chain in this business is a low-hanging fruit that can increase the value by up to 200 percent with just 10-20 percent additional investment.
Also Read: Cepi Annual Statistics Show Factors Behind Resilience and Strong Performance of European Pulp and Paper Industry
Specialty Grades
This might be the most ignored segment within the paper industry; perhaps no investment has been made in over half a century. The small demand spread over a bewildering variety of grades and technology constraints ensured that the segment remained neglected. But in the last few decades, India has emerged as a global hub for the supply of all types of décor laminates, engineered boards, and related materials for furniture and building construction materials. The domestic market for laminate base papers is over 3 lakh MT. Most of this demand is being imported from China while the Indian industry has remained focused on low-value absorbent kraft.
The global supply chain disruptions will continue at least for the rest of 2022. Sanity is expected in global commodity markets and supply chains only in 2023 or later. For the Indian Paper Industry navigating these times is of utmost importance but the next in line priority should be to prepare for the post-pandemic realities. The pace of change will be rapid and those who prepare early will fare better than others.
The author is an industry veteran with more than 30 years of experience in paper, tissue, packaging, and chemicals.