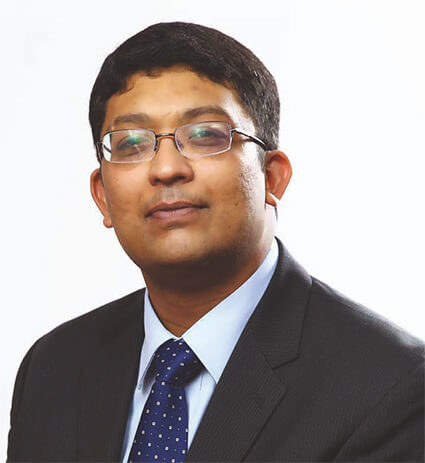 January 23, 2013

International Paper announced Rampraveen Swaminathan, 37, Managing Director & CEO, Andhra Pradesh Paper Mills (APPM), has been named an officer (Vice President) of International Paper (IP), effective March 1, 2013. The appointment was endorsed by the APPM board of directors.

Ram is responsible for IP's commercial and manufacturing operations in India including the Rajahmundry & Kadiam mills. He leads the IP/APPM integration efforts. Ram will continue to report to Mike Amick, President, IP India. He joined IP in 2012 as MD & CEO of APPM. Prior to joining the company, Ram served as Executive Director, Power Systems, for Cummins, Inc.

Ram holds a degree in Commerce from St. Joseph's Commerce College, Bangalore University, India, and a post graduate diploma in Industrial Management from the TA Pai Management Institute, Manipal, India. Additionally, Ram has attended Executive Education at Harvard Business School and served on the board of directors of various Cummins group companies in India.

"Ram has demonstrated strong leadership and has provided excellent strategic direction in guiding our manufacturing operations in India," said Tom Kadien, Senior Vice President, Consumer Packaging, IP India & IP Asia. "He has been a great addition to our company and to our efforts in India. As an officer of International Paper, we will continue to look for his leadership in delivering improved and consistent operating performance and strong financial returns in our growing Indian operations."

"This is another important step in our journey to become the best paper company in India," said Mike Amick, president, IP India. "It is a further endorsement of International Paper's commitment to our Indian operations."