"Biodegradable and compostable products are the future. It is important to save the Earth!" says Mr. Tapas Kumar Das, Director – Marketing, Fomex Group.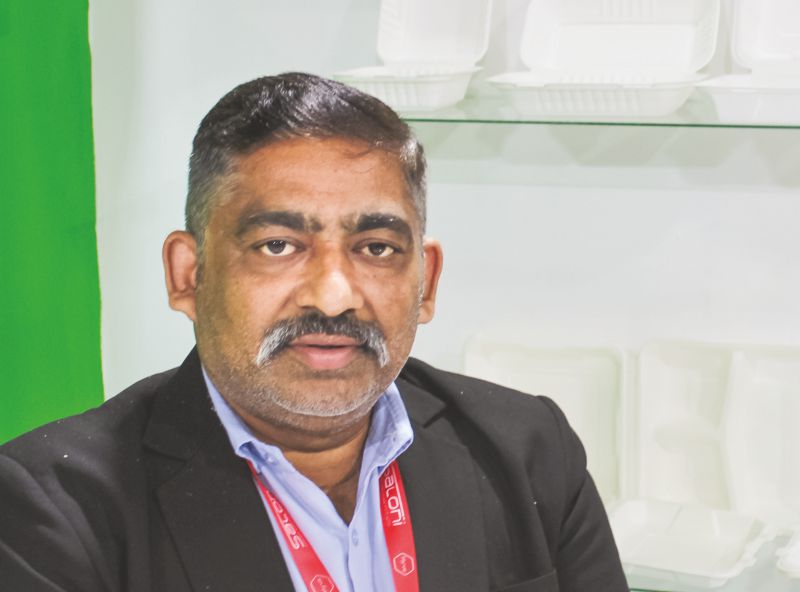 Established in 2012, Gujarat-based Fomex Group is a manufacturer of high-quality recyclable and biodegradable products catering to both domestic and international markets. Brimming with the zeal to establish the epitome of client satisfaction and to achieve excellence with every effort, Fomex Group has three established business units – Fomex Packaging, Fomex PetPack, and Fomex PulpPack – each catering to various dynamic needs of the market.
Watch: IVAX Paper Chemicals Interview
Elaborating on the product development process and infrastructure, Mr. Tapas Kumar Das, Director-Marketing, Fomex Group said, "We manufacture bio-degradable tableware from sugarcane pulp. The fully automatic reciprocating tableware machine is mainly applied for producing pulp molding one-time-use tableware, premium egg packaging, medical care items, high-end industrial packaging products and so on. Reciprocating system provides uniform distribution of raw material. Because of hot-pressing – the surface of the product becomes smooth. Auto trimming can give a better edge to the products. Also, our products are oil and waterproof."
Talking about the recent developments and future plans, Mr. Das added, "We would soon be coming up with some exclusive products wherein we might also introduce different industrial packaging molds. Currently, we are the only suppliers to Pizza Express for customized products. We have recently developed some products which are used in pregnancy and COVID-19 tests. Apart from that, we are the only company to manufacture coloured bagasse products in the Indian market, though around 80 percent of our products are exported. By 2025, the company is targeting revenue of INR 500 crore."
Also Read: Robo Cleaners by Sidhu Engineering Works Brings You One Step Closer To Better Cleaning and Savings
"Biodegradable and compostable products are the future. It is important to save the Earth!" he concluded.