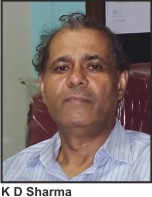 ITC Limited has made a three-year service agreement with Valmet for a process audit and complete health check at their Bhadrachalam Unit in Andhra Pradesh, India.

With this agreement, Valmet will be responsible for enhancement of the performance and operational optimization of fiber lines 1 and 2, and the super batch digesters, including wood handling. The scope includes providing expert services and a complete health check of the equipment.

ITC has three wood handling lines, superbatch cooking and two fiber lines with ZTrac bleaching sequence, which has been supplied by Valmet. Fiber line 1 (with a capacity of 340 TPD bleached pulp) was commissioned in 2002 and fiber line 2 (440 TPD bleached pulp) in May 2008.

The service agreements aim to optimize production costs and maintain production and quality through planned and executed servicing. The scope and content of the agreement is based on specific demands and requirements. This agreement also includes training and scheduled maintenance operations at the mill. As part of the agreement, Valmet has already executed the first round of expert services for a health check of the chippers and major fiber line equipment supplied by Valmet.

"With Valmet's expert services throughout the long-term service agreement, we are able to ensure the availability of the plant by performing an equipment health check in a planned way and be able to plan and execute effective maintenance based on the information obtained. This helps ITC to reduce unplanned down time and enhance the availability of the plant," says K D Sharma, Deputy General
Manager of the Pulp Mill and Soda Recovery Plant.