In 2021, the Indian pulp & paper market was valued at USD 11.48 Billion and is expected to reach USD 31.41 Billion by 2029.
The 2022 edition of Paperex South India will bring together exhibitors, industry professionals, & targeted visitors to tap into the booming pulp & paper industry in South India.
November 1, 2022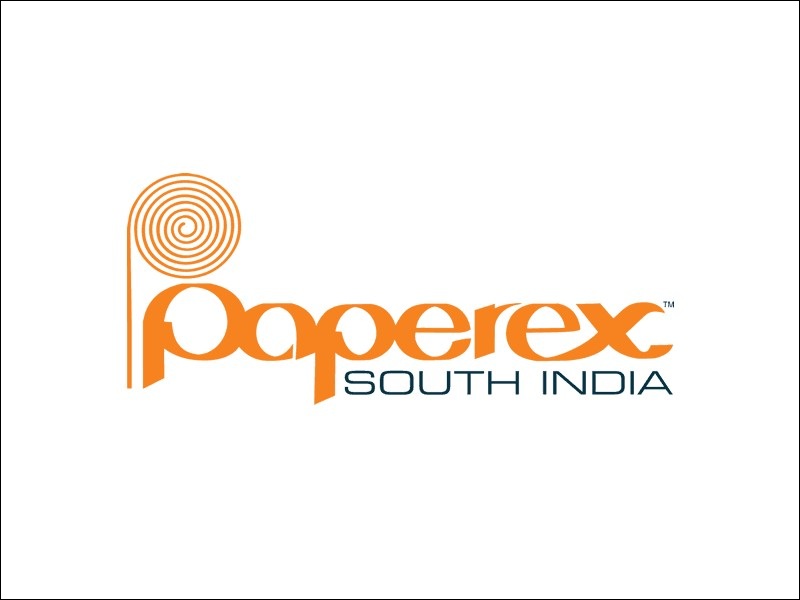 With domestic demand steadily increasing, as well as a growing manufacturing sector, rising demand for better-quality packaging from organised retail outlets and an upstream market for paper products like tissue paper, filter paper, tea bags, and lightweight online coated paper, this industry is expected to keep growing in India. The value of the print industry in India is expected to go up to almost USD 410 billion by the fiscal year 2024. The Indian packaging market is expected to reach around USD 204.81 billion by 2025, driven by the rising consumer demand for resource-efficient and eco-friendly products across various industries such as food & beverages (F&B), pharmaceuticals & healthcare products (PHC), etc., all of which are currently witnessing tremendous growth across both developed and developing economies including India.
Watch: IVAX Paper Chemicals Interview
Exports have increased by nearly 80 percent over the previous year, reaching a total of INR 13,963 crore (USD 1.79 billion) in the FY 2021-22. With this growth comes a new focus on both domestic and global demand with substantial investments shifting towards more eco-friendly products and technology.
Growth being the objective at its core and new market and opportunities at the forefront, the industry was actively exploring a unified business platform with unlimited opportunities for paper & allied industries to have face-to-face interactions, skilled workforce, develop new business opportunities, and attain international growth. Considering all these factors in mind, HYVE India has created the said platform by planning a business event together as Paperex South India, scheduled to take place on 23rd-25th November, 2022 in Chennai, India.
Paperex South India 2022 will be the place to be for paper industry executives and professionals. The international exhibition & conference aims to bring together the expert group of exhibitors, industry professionals & targeted visitor base to tap into the booming pulp and paper industry in South India.
Paperex South India event has become a trusted platform for business transactions in the paper industry. The event is attended by a large gathering of paper manufacturers to explore the new technology, machinery, equipment, and raw materials for paper and board manufacturing. Also, the mass audience of paper traders, printers, publishers, converters, and paper packaging companies would get the opportunity to explore the vast variety of papers at the show.
Paperex South India 2022 will also have an exclusive Paper Mills CEO/MD Conclave, which aims to provide a platform for key paper industry stakeholders. It will also be an opportunity for participants to meet exhibitors, discuss business opportunities and network with each other at an exclusive pavilion called Special Paper Manufacturers Networking Pavilion.
The exhibition will have 175 leading exhibitors from 7 countries including China, India, Nigeria, Sweden, and Ukraine. Additionally, there will be a technical conference on "Indian Paper Industry – Post Pandemic Growth Prospects" by "Indian Agro & Recycled Paper Mills Association", and Open Seminar on "Paper, Corrugated Packaging & Printing: Rapid Industrialization & Sustainable Development".
Also Read: PAPEREX 2022 CONCLUDES ON A HIGH NOTE
2000+ trade visitors have already registered from 21 countries including; Bangladesh, China, Egypt, Germany, Greece, Iceland, India, Indonesia, Iran, Israel, Kenya, Maldives, Mauritius, Oman, Pakistan, Poland, Russian Federation, Sri Lanka, the UAE, the USA, and Uzbekistan.