JMC Paper Tech Pvt. Ltd. has completed the commissioning and paper reeling in its very first operation at M/s Burayu Development PLC in Addis Ababa, Ethiopia.
December 25, 2020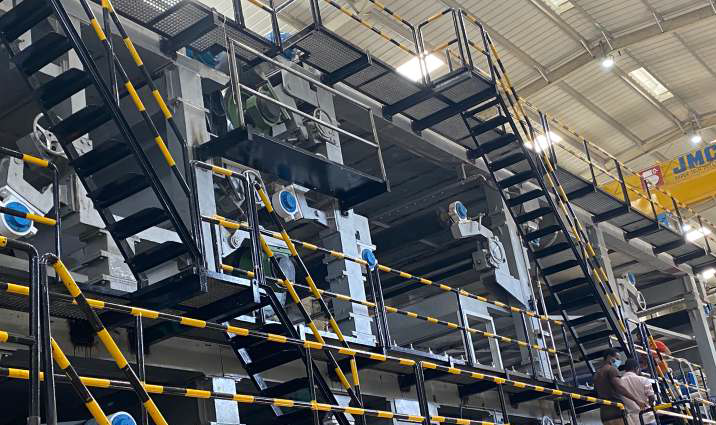 As informed to Paper Mart, JMC Paper has deployed and installed a 150 TPD triple fourdrinier paper machine on turnkey basis at Burayu Development PLC in Ethiopia.
The Ethiopia-based paper mill will manufacture writing & printing paper, kraft paper, white top kraft liner and other MF grade paper.
Right from the land preparation to every other requirement and assistance from paper machine hall to foundation details as well as load details, the company has provided all the details and drawings for the excavation.
Mr. Rajni Patel, Chairman & Managing Director, JMC Paper Tech Pvt. Ltd. stated, "Upon completing the basic civil work, JMC Paper sent its team for starting the erection and the installation of the paper machine. The company provided complete assistance for all the necessary electrical, pneumatic and pipeline work. In addition to this, we also supplied all the machinery manufactured with qualitative work and as a result, machine is performing accurately and resulting with the great paper reeling right after production was completed. Now, we have established a benchmark, every machine we supply- is performing greatly and comes into the production from the very first day."