The company has announced a drone-based aerial intelligence solution designed specifically for the pulp and paper industry.
September 2, 2018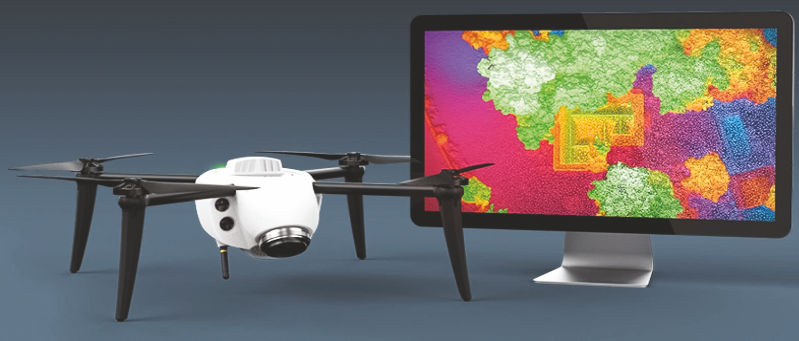 According to the company, the new industry-specific solution improves the profitability of pulp and paper operations by delivering more accurate and timely supply chain material inventory data while improving site operations and safety. Kespry's automated solution backed by comprehensive support and training provides the ability to track and manage supply chain inventories with on-demand drone flights every day, week or month.

Kespry says pulp and paper companies often face several issues when it comes to inventory and supply chain logistics. Infrequent surveys of wood chip piles and round wood inventory cannot provide the daily or weekly data required to optimize production in a business that often adapts to demand on a daily basis. Meanwhile, using expensive third-party surveyors limits the frequency of inventory data capture due to the high cost of their services, says Kespry.

"Measuring chip piles at a pulp mill have always been a challenge. In the past, a team of surveyors would climb onto the chip pile and arrive at a manual measurement," says Mitch Dunlop, accounting manager at Celgar, a North American pulp and paper organization. "This method is slow, poses safety concerns and is not very accurate. Hiring a contractor for monthly surveys of the chip pile was not economically feasible. Having the Kespry drone on-site, we can survey the chip pile every month and we have more accurate inventory volume reporting."

Kespry says it eliminates these issues by providing production plant managers with highly accurate survey and inventory data across both production facility and round wood storage sites – data that matches the update frequency required to optimize profitability of supply chain. In turn, site controllers are able to reconcile inventory data with accurate survey data, operation teams can optimize on-site logistics and schedules to accommodate production demand, and supply managers are able to better improve customer material handling with real-time inventory assessments, the company explains.

"Paper production plants can process millions of cubic meters of wood material annually, and tracking such a high volume of inventory can be challenging," notes George Mathew, CEO and chairman of Kespry. "Moving away from expensive third-party surveyors by having an accurate drone solution available to fly on-demand results in more precise and frequent inventory assessments and, ultimately, improved profitability."