With a well-thought-out plan for setting up a state-of-the-art 200 TPD writing and printing plant in Sikandrabad, Kraft Studio is poised to expand its business in style.
In an absorbing interview given to Paper Mart, Anand Maheshwari, Director, Kraft Studio, sheds light on his Group and future targets.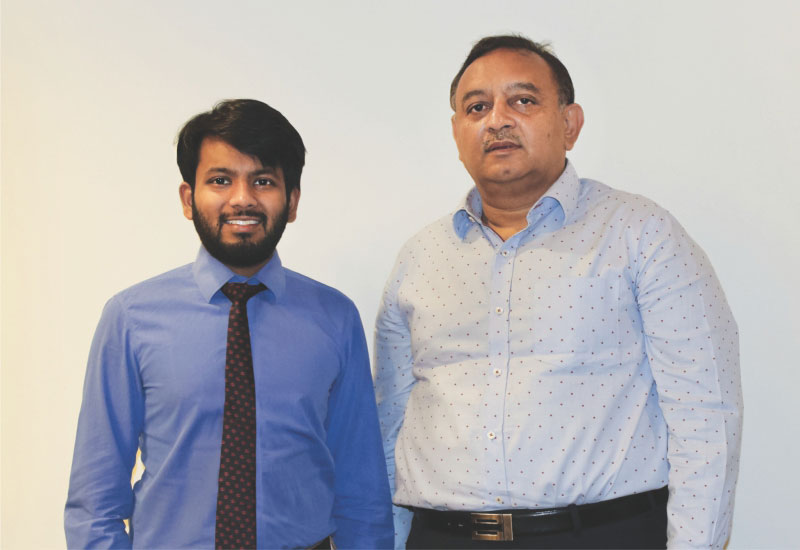 Here are a few excerpts from the interview:
Paper Mart: Tell us about your Group.
Anand Maheshwari: We are primarily merchant exporters, and we've been in this business line for more than 10 years. We set up a steel mill on a turnkey basis for one of our customers in Nigeria. We are also involved in the operation and management of that mill on a day-to-day basis.
In the year 2014, my son, Siddharth Maheshwari, who graduated in business management from University of Warwick, Coventry (UK), joined the business. We then ventured into paper manufacturing by setting up a state-of-the-art kraft paper mill with a captive power facility for one of our customers in Nigeria.
We brought in a team of experienced technical people. The equipment, designing and engineering were entirely in our hands, and we also looked after the operational management of the mill. Now with our experience in paper-making, we have decided to set up a state-of-the-art writing and printing plant in Sikandrabad, Uttar Pradesh, with a capacity of 200 tonnes per day.
PM: Could you elaborate on the newly launched project?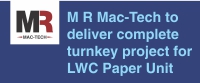 AM: We are in the process of setting up a state-of-the-art paper printing and writing paper unit of around 3.5 meter deckle, with an approximate project cost of around INR 100 crores. Our board has assigned the project to Mr. Rajiv Kumar Agarwal of M R MAC-TECH. He will handle the project on a turnkey basis. The board chose him for this project after considering his wide experience and good long-term relations with us.
The entire stock preparation has been designed by FJLIME, Italy, and is being manufactured at FJLIME Fuzhou, China. This has a two-loop deinking process with well-designed screening and cleaning systems. The complete paper machine is being manufactured by CAD Paper Machine, Vapi. However, we have sourced a state-of-the-art dilution hydraulic headbox from Henan Dazhi Papermaking Equipment & Engineering, China. The engineering for the wire section has been done by Coldwater Jocell, Sweden, and we are installing a Hybrid Top Former from Dazhi. The machine will also have a film size press with an air dryer for surface sizing and coating of paper.
PM: What grades in writing and printing do you intend to manufacture? Also, elaborate on the technical strengths of the mill.
AM: We are looking at paper with a brightness of 80 percent-plus and with 70 to 80 grammage. We will be making top-quality paper with double deinking process, screening process, double dilution hydraulic head box, bi-nip press, etc. Also, we are adding one film press for surface sizing and coating of paper. We are putting up a sophisticated calendar with swimming roll and heated roll. The rewinder is from Globe Radio, which will be operated at 2000 meters per minute. We aim to achieve the efficiency of the machine in the range of 94 to 95 percent.
With our strong equipment, we intend to manufacture good copier paper along with coated paper. In most cases in India, mills are manufacturing white grade paper, but on film presses there is no online coating facility in any of the mills that have film presses. We are installing an online coater as well along with the film press that would be doing online coating for different grades of paper for better printability and quality. Definitely, we will be installing state-of-the-art QCS and DCS. This machine is capable of making online coating paper along with the sizing of paper, which is an important aspect of paper making. It's so because, in most of the cases in India, people are using film presses only for sizing, but we have a dual system in the film press. It will do online coating as well; and for that purpose, we recently ordered and procured an air turn and an air dryer, which we will add after the film press.
PM: What kind of raw material will you use to produce paper?
AM: Well, 50 percent of waste paper will come from local sources and the remaining 50 percent will be imported. Since we have high-quality equipment, such as a double deinking street, we will be able to use much cheaper raw material. We regard it as an added benefit. However, we will have to use a certain percentage of pulp to maintain quality. May be then we can think of backward integration in terms of putting up a pulp street and going for agro or mechanical fiber. When we talk of coated paper, we have to have a combination of softwood and hardwood pulp. So, we are trying to have a discussion with one of the manufacturers of hardwood pulp on this issue; once we start this project, this would be done in the second stage. We want to develop one or two brands and market them.
PM: What are your future targets?
AM: Well, we will set our targets when we start the mill. As of now, the target is to set up the mill and start running it as soon as possible with the support of our technical team and suppliers. The target month and year for achieving commercial production is December 2019. There are quite a few challenges that we need to overcome. We may later start producing tissue paper and kraft paper and set up a captive power facility.
PM: What made you move from the steel industry to the paper industry?
AM: My family had a lot of interest in steel rolling mills business, which pushed us to set up a turnkey steel project. But I think there are more possibilities in the paper industry than in the steel industry. A steel rolling mill is like a processing mill where the cost of raw material is more than 90 percent, and you are left with just 8-10% percent value addition. In the paper industry, there is a lot of scope for sprucing up your business by improving management and enhancing your capacity. The scope of profitability in this industry is therefore much more than that in the steel industry.
PM: What new trends have you noticed in the paper industry?
AM: I believe that a set of machines that is managed well both technically and commercially will always be profitable. Companies are not profitable only when they are not managed well. Markets can be jittery sometimes; but most of the time, it's the equipment that matters. You see, the market is the same for all businessmen so all of them should see success or failure at the same time. But that is not the case. Individual efforts matter. You have to run your setup efficiently and need to be financially and technically efficient. Of course, the luck factor cannot be disregarded.
PM: What is your mantra for perfect efficiency?
AM: To have perfect efficiency, you need a good team, strict and disciplined administration, and a loyal team. And, of course, just do your best and leave the rest for God.