Situated at Titilagarh in Balangir district of Odisha, Mahaveer Paper Mill Pvt. Ltd. took over an old paper mill – Spaa Straw Board Industries Pvt. Ltd. Mr. Anil Modi & Mr. Anuj Modi, Directors of the MPMPL revived the production in December 2019.
November 4, 2020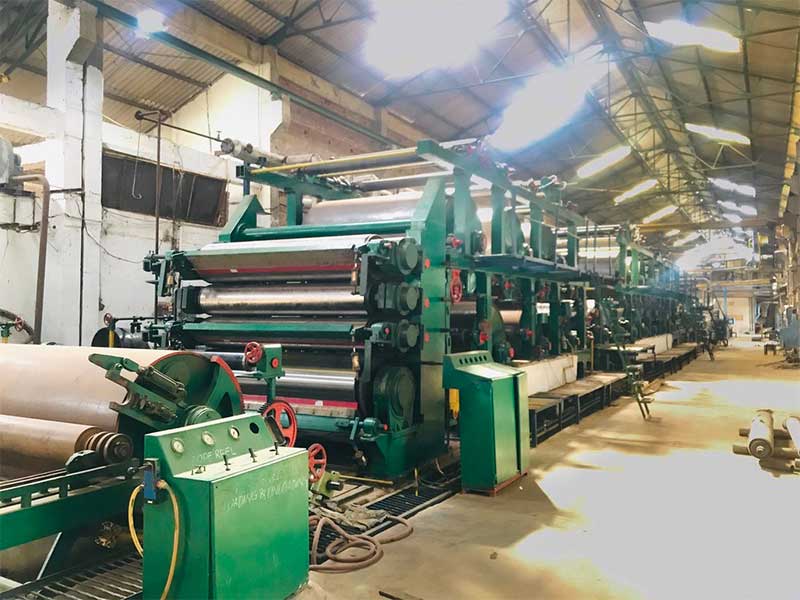 As informed to Paper Mart, Mahaveer Paper Mill has commenced the production on its 900 TPM writing & printing paper plant keeping in view with the current product portfolio prevailing in the domestic market. The company manufactures cream wove paper, ledger paper, color paper and maplitho in the range of 44 to 90 GSM.
The raw material used for the production is 100% waste paper sourced from both domestic and overseas suppliers. The mill has a de-inking pulping system with a capacity of 45 MT per day. The deckle size of paper machine is 2100 mm and is designed to run at a speed of 250 MPM. The mill has a 6 TPH FBC boiler with steam return condensate system.
Mahaveer Paper Mill has its market footprint in the states of Odisha, Jharkhand, Bihar, Chhattisgarh and West Bengal.
To expand the product portfolio, mill is under going through modification for kraft paper and newsprint grade paper.