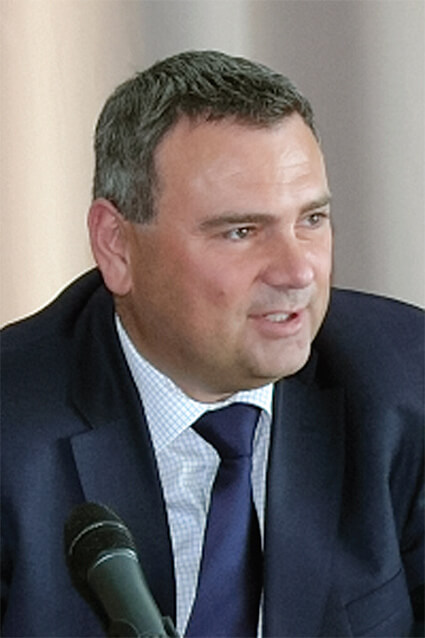 Acquisitions are effective in speeding up the growth and expansion of a company. Through acquisitions, businessess can expand into new geographic areas, enter new market spaces, broaden product lines, develop relationships with new and growing customers, and bring in new and useful technologies. To cater to all the above advantages Papcel Litovel went on to acquire ABK Groupe to add another feather to its cap. During the interaction with Mr. David Dostal, President and the Chairman of the Board, ABK Groupe told Team Paper Mart why this acquisition was made and how the integration will be done.

Paper Mart: Kindly tell us about Papcel Litovel?

David Dostal: Papcel is a Czech private company which has been producing machines and technological equipment for the paper industry for more than 65 years. Company produces and delivers complete lines of machines and equipments for paper production and stock preparation. Papcel offers single-deliveries, deliveries of complete technologies, modernizations, etc. The production programme is enriched by the possibility of complete reconstruction and delivery of second-hand paper machines.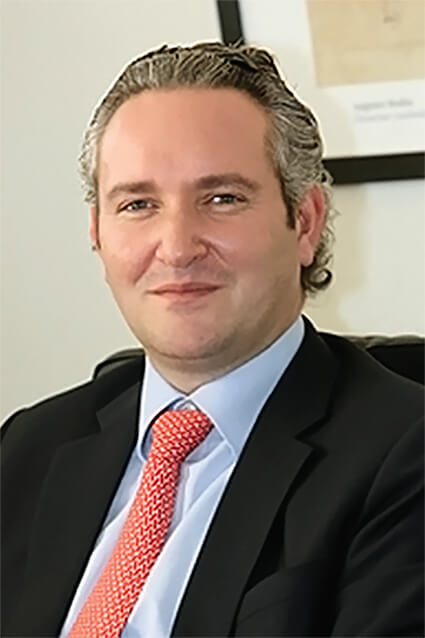 PM: Summarize the paper-machine solutions Papcel Litovel has provided to the world in the last five decades.

DD: As has been already said, we offer absolutely complete line of machinery solution for paper industry. For example, complete technology for fluting/liner production, cardboard and coated cardboards production, special kind of papers, security papers, and fancy papers.

PM: What are the new technological and technical developments in the company?

DD: Papcel expanded its technological "know-how" on paper machines for tissue papers, newsprint, fine papers (cigarette papers), and W&P (writing and printing) papers. The company also completed its production programme with new machinery for conventional board and liner. We have acquired technology for coated papers, boards, bank note papers as well as filter papers.

Furthermore, Papcel has existing product portfolio with sophisticated technology for hydraulic headboxes and high-speed press section with shoe press installation. There are new developments too; Papcel will be able to independently supply coating section including paper drying called infra-technology. Papcel also acquired sophisticated systems for paper threading (called air tunnels and through-air dryers), soft calendars, closed hoods for PM with web stabilizing system, high-efficiency drying hoods, ventilation system, Yankee cylinders, customized automation systems.

PM: Tell us about the Papcel new acquisition of the French company, ABK Groupe? What kind of opportunities are you eyeing?

DD: The newly-acquired company "ABK Groupe" is based in Tullins, France. Since October 2014, I have been designated as President and the Chairman of the Board. Mr. Emmanuel Allibe has been appointed the Vice-President and the Managing Director.

The Papcel's acquisition of its French competitor ABK created a very strong group with turnover of more than 80,000,000 EUR. Over 400 employees are involved in the production and project execution. The group offers comprehensive solutions for stock preparation lines; approach flow systems; paper machines for all paper grades up to width 8 m; lines for preparation and dosing of chemicals; and lines for drying and coating.

The group is one of the few qualified suppliers capable of implementing EPC contracts (turn-key deliveries) due to its own engineering capacity and high-level automation system.

The newly-acquired company "ABK Groupe" took over orders in volume exceeding 25,000,000 EUR. The group will actively sell the entire range of products and services in all global markets. "ABK Groupe" will mainly focus on the markets of Southeast Asia and North America whereas "Papcel" will mainly focus on the markets of Eastern Europe and Latin America. Sufficient production capacity and high proportion of own supplies guarantee high quality. In 2015, the group plans to continue in acquisitions. Considering the growing demand, we are all set to increase the output by at least 20 percent.

PM: What kind of potential do you see in the Asian market, especially India?

DD: We see the possibility of both investing in new paper mills and in the modernization of existing mills. The paper consumption is growing and thereby the increase in the demand. This growing demand is, of course, soliciting new investments. Asian market is inflating and as such offering good prospects for us.

PM: What do you do to cope with the fast-changing market scenario and the challenges related to demand and delivery?

DD: Most investment projects, which are currently being executed, are based on a combination of complete second-hand paper machine delivery and its completion with new machinery and subsequent commissioning. We are able to offer complete financial services to our customers ensuring financing of such projects. The financing consists of export credit or letter of credit provided by Czech or local banks. Many customers use these services, and therefore most of our projects are funded by export credits. The investment projects are so comprehensive that they include, in most cases, the construction of halls and buildings in which the paper lines are installed. Papcel also provides all the services connected with this investment construction. Owing to acquisition, we deliver a complete portfolio of products. We also offer equipment for dosing of various paper additives, which help the customer to achieve higher quality at lower operating costs. This is our main competitive advantage – the company's ability to offer and sell not only machinery and equipment, but also to offer a complete package of engineering services, including project financing by Czech banks.