The Karnataka Textbook Society has agreed to print 4,50,00,000 textbooks with information regarding the manufacturing process of paper to debunk the myths around paper and spread awareness.
August 1, 2022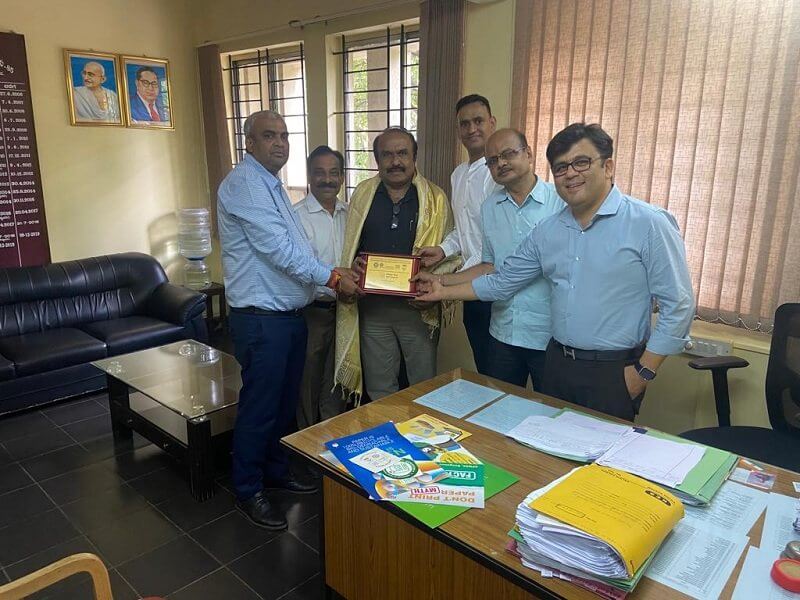 Paper industry representatives met Mr. MP Madegowda, Managing Director of Karnataka Textbook Society and discussed how paper is manufactured in India. While 70 percent of the paper manufactured in India is agro-based, the paper industry grows more trees than it uses. The mill representatives have a social responsibility toward the farmers. They buy wood crops from them after helping them to grow the same.
Watch: IVAX Paper Chemicals Interview
"Approximately 4,50,00,000 textbooks are printed by the society every year. We have requested to print a wrapper on each textbook regarding the manufacturing process and the importance of paper. We shall send the matter shortly. We thank Mr. Kantilal Ji, Managing Director, Amarjyothi Paper Co. for coordinating and fixing the meeting. Mr. Ramesh Bhootra, Mr. Ramesh Salecha, and Mr. Bharat Bhansali also joined us," said Mr. Dinesh Jain, President, Karnataka Paper Merchants' and Stationers' Association, Bangalore.
Also Read: Yesterday, Today and Tomorrow of Technology
This would be a small step towards debunking the myths around the paper. Paper Day is celebrated in India on August 1 every year to create awareness about paper as a sustainable material. The paper was manufactured in India for the first time on 1 August 1945.