Following an overwhelming response on Paperex, 2009, the 10th edition of Paperex series of Exhibition & Conference has geared up to add another feather to the success story of this mega event, held biennially since 1993. Paperex 2011, scheduled during December 10-13, 2011 at Pragati Maidan, New Delhi, will witness a congregation of highly focused group of exhibitors, industry professionals, and specifically targeted visitor base pertaining to the paper industry.
Mr. Amb KV Rajan, Former Secretary, Ministry of External Affairs, Govt of India & Chairman, International Trade and Exhibitions India Pvt Ltd said: "Paperex 2011 will be the 10th edition of this prestigious international show, and easily the best, biggest, the most diversified and most meaningful in terms of trade, technology interactions and new investments. The event will take place against the back-drop of exciting trends in growth of the Indian economy in general and the Indian paper industry in particular".
Major Highlights :
500 leading exhibitors from Austria, Australia, Brazil, Canada, China, Czech Republic, Finland, France, Germany, India, Italy, Japan, New Zealand, South Africa, South Korea, Spain, Switzerland, Sweden, The Netherlands, Taiwan, UK, USA
30,000 trade visitors from 50 countries.
13 exhibition halls spread over more than 20,000 sq mts of exhibition area.
Supported by all major trade associations of paper & allied industries like IARPMA, IPPTA, CPPRI, FPTA, ABCTP, APPITA, PI, WASME, ZELLCHEMING, TAPPI, etc.
Group Participation from China and France
Focus Country – Finland
Special Handmade Paper Pavilion
Specially invited trade delegation from SAARC and South East Asian countries.
A high level technical conference on 'The future of Paper Industry' – to serve as a forum for industry experts for sharing knowledge and experience in the paper industry.
SYMOP brings French Companies to PAPEREX


SYMOP is the French association of manufacturing technologies where you can find a global offer of machinery and equipment for the paper and board Industry. One of the missions of the association is to promote the member companies worldwide with: international conferences, professional trade shows, seminars and the reception of International delegations.
One example of its action is the participation of several member companies to the PAPEREX exhibition. Some companies will be on their agent's booth like ALLIMAND (Hall 7, Stand 7135), KADANT (Hall 6, Stand 638) or SOLARONICS (Hall 6, Stand 638) and 6 other companies on a common booth (Hall 6, Stand 652 : ABK MACHINERY, CLEXTRAL, DELTA NEU, METRASUR, THERMOPAP, TECHPAP)
French companies that you can meet during PAPEREX:
ABK Machinery belongs to ABK GROUP, a major manufacturer of complete machines and specialised equipment for the paper, board and tissue industry. Thanks to 60 years of experience and great workshop capacities in France and in Verona, Italy (acquisition in 2011 of OVER MECCANICA), ABK GROUP can manage all kinds of projects (new & revamping) for the production of various grades of paper (from tissue to specialty papers).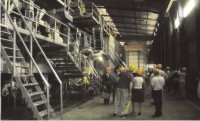 ALLIMAND designs and manufactures machinery for the paper making industry (stock preparation equipment, paper machines, board machines, winders, vacuum pumps), complete paper machines or rebuilds of existing paper & board machines, which meet the requirements of various customers (more than 80 complete PM already installed since 1950).
CLEXTRAL designs and manufactures BIVIS machines for pulp processing, metering pumps and complete pulping lines for high yield pulps and special grades.
DELTA NEU is the specialist of industrial ventilation (product cooling, heat extraction & cooling, temperature control for working conditions); dust control, centralised vacuum cleaning; pneumatic handling of production waste: packaging, paper, cardboard, plastic, can, aluminium, filtration of fume and oil mist.
KADANT designs and manufactures specific solutions and equipment for the paper industry, mainly for the stock preparation (fine screening, pulping and decontamination, de-inking, water treatment and fibre recovery, stock washing etc)
METRASUR INDUSTRIE proposes on site grinding dryers, coating on rewinder rolls, special coatings (Carburflon®) on dryers, guide rolls, rebuilding and machining journals, dryers, bores on frames, design and rebuilding of spreader rolls, balancing etc.
SOLARONICS BEKAERT offers a complete product range of gas and electrical non-contact drying systems based on infrared and/or air flotation technologies for paper and board industries.
TECHPAP, is a subsidiary of the CTP (Centre Technique du Papier), specialized in the commercialization of on-line sensors and various laboratory equipments.
THERMOPAP is specialized in steam system and air system for paper machines.
Paper's Group of SYMOP gathers also companies like 01db METRAVIB, ABB, BA SYSTEMES, CHLEQ FROTÉ INGÉNIERIE (CFI), COATEX, CTP, DEUBLIN, IBC, NEYRTEC ENVIRONNEMENT, NOVIPROFIBRE, PALL CORPORATION, SIEMENS, STEINER, TECHNIPAP etc.
Stand No.: 652
Andrtiz Pulp & Paper
Stand No: 631



Andrtiz Pulp & Paper is a leading global supplier of turnkey systems and services for the production of all types of pulp, paper, tissue paper, board, fiberboard (MDF), nonwovens, and biaxially oriented plastic films, as well as of biomass boilers and gasifiers for energy production. The technologies available are employed for the processing of logs and annual fibers, the production of chemical and mechanical pulps as well as recycled paper fibers, recovery and reuse of chemicals, generation of energy from biomass, preparation of paper machine furnish from virgin or recycled fibers, production of paper, tissue paper and board, calendering and coating of paper, and the handling of reject materials and sludges. Services include complete mill maintenance, equipment upgrades and rebuilds, engineered wear products, and spare parts.
Plans for Paperex, 2011: Andritz will be present at the fair to show our strength, commitment and credibility in the Indian market. Besides we will highlight our technological excellence in various fields of pulp & paper.
We shall be having experts from various divisions viz Wood yard, Cooking, Fiberline, Recovery Island, Tissue & Board Machines, Recycled Fiber Preparation & DIP, Pumps & Agitators, and Engineered Services etc.
Arjun Chemicals Private Ltd.
Stand No: 638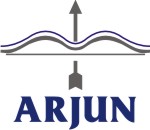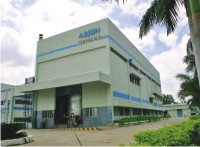 Arjun Chemicals Private Limited promoted in the year 1989, for the manufacture of chemicals for the pulp and paper industry rewrites the equation in paper sizing with full range of one-of-its kind, new generation world class paper sizing products. With its manufacturing facilities at Ranipet, Tamil Nadu and Samba, Jammu and technical collaboration with Eka Chemicals AB, Sweden, (a part of the AKZO NOBEL group).
Product Offered
Pulp mill chemicals, wet end chemicals, size press additives, coating chemicals, deinking chemicals, water treatment chemicals, tissue chemicals, adhesives for corrugating industry.
Arjun Technologies (India) Private Ltd.
Stand No: 638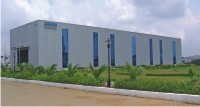 Arjun Technologies (India) Private Limited, is the leading engineering & equipment supplier for Pulp & Paper, Chemical & Process industry based in India having global presence and manufacture quality products with technical assistance from European manufacturers. With one of the best in class modern manufacturing facility at Sriperumpudur, Tamilnadu the company has emerged as the leading turnkey system supplier in the Indian Paper Industry providing value added engineering services from concept through commissioning.
Product Offered:
• Complete pulping systems – Deinking plants, OCC and brown grades in association with Kadant Lamort of France.
• Poly Disc Filters: for both thickening & fiber recovery applications.
• Hot dispersion system
• Paper Machine with technical inputs from M/s Freiria, Italy:-
– Head Boxes: Rectifier Roll & Hydraulic Type
– Wire section: Single wire & Multi wire design
– Top Vacuum Former
– Press Section: Suction, Bi-nip & Jumbo Press
– Complete Dryer Section
– Size press & Size Kitchen
– Calendaring
– Pope section
– Rewinder
– Engineering & Rebuilds
– Spare Items: Rolls, Suction Rolls etc.
Plans for Paperex, 2011
• Participate and exhibit with all our principles & show case our strengths & capabilities to serve the paper industry with value added & technologically superior products.
• Broad cast our Chairman's message to the industry on the plans of Arjun Group activities to get still closer with the industry with other products to serve their requirement.
• Interact with other domestic & world leaders on the emerging scenario of the industry.
• To understand the world technological trends to cater to the ever growing green concerns & the industry & waste management.
Expectations from Paperex, 2011
Paperex being the world renowned Business promotion event for paper, pulp and allied industries and we being the regular exhibitor and participant of this event we expect the event to:-
• Be one step above the earlier events.
• Be more informative and useful for the exhibitors, participants and visitors. In other words offer a good take back from the event.
• Facilitate business networking which in turn would provide an opportunity to open up new businesses and new markets.
• Aid in Branding and better market reach.
• Bring to light the potential and expertise of current players in the market.
• Aid exchange of ideas on current and upcoming trends of paper industry.
Connell Bros. Co.
Stand No: 630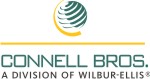 Connell Bros. Co., India (CBC), through an exclusive arrangement with Hercules' Paper Technologies and Ventures division (now called Ashland Inc), supplies sizing chemicals to the paper and pulp industry through a joint venture production plant. This is in addition to CBC's exclusively partnered relationship with Hercules Paper Technology & Ventures (now called Ashland Inc) for the full range of Hercules PT&V products and solutions.
Besides, CBC represents the interests of Specialty Minerals Inc (SMI) for supply of Precipitated Calcium Carbonate (PCC) through dedicated satellite plants at customer sites. CBC offers full coverage of all major customers in India, Bangladesh, Pakistan and Nepal through our own techno-commercial team of over 100 people of which more than 30 are qualified and experienced paper makers.
Products Offered
Specialty process, functional & tissue chemicals and application technology covering entire spectrum of pulp and paper chemicals.
Plans for the Paperex, 2011
• Advance pulp mill performance enhancing programs, 'contemporary and world class MB technology' and latest wet and dry strength solutions.
• Liberty 4969 fluidized polymer suspension (FPS) is a low viscosity and high-solids suspension of a special grade of Carboxy Methyl Cellulose.
• PCC satellite plant.
Expectations form Paperex, 2011
• For Paper Manufacturers: To introduce world's finest chemical solution provider / PCC satellite plant leader, with best technical support to Indian paper industries.
• For Connell: To network with our customers and reinforce our position as the best 'Solution Provider' team in India.
Forbes Marshall
Stand No: 122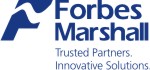 Established in 1925, Forbes Marshall has provided the global Pulp and Paper industry with products and services that have enabled these mills to save substantial energy and optimize their processes.
Products Offered
Starting from design and detailed engineering for new projects as well as rebuild projects Forbes Marshall has the capability to supply packages, products and services:-
• Paper machine steam and condensate systems that contain control valves, instrumentation, rotary joints and siphons (all types), spoiler bars, sight glasses, steam traps.
• Paper machine completely closed hoods with controls, PV systems and heat recovery units and fan sets.
• Paper machine quality control systems for basis wt, moisture, caliper, ash and CD controls.
• Instrumentation like pressure / level / DP transmitters, magnetic flow meters, tank level systems, DCS systems, single and multi loop controllers, steam, water and Air Vortex flow meters.
• Services like paper mill and paper machine audits that can help improve energy efficiency and optimize production with specific implementation accountability.
Plans for Paperex, 2011
Our emphasis would be on making customers aware to look at energy management starting from boiler houses and taking it through the paper machines, pulp mill, recovery boilers and back to condensate recovery and flash steam recovery. Reduction in specific fuel consumption and corresponding specific steam consumption would be the main performance metric.
Expectations from Paperex, 2011
We hope that customers do spend quality time understanding the opportunities in energy conservation and use this event to trigger renewed interest in saving energy at their own plants. We surely would expect Paperex help us spread the message of saving energy in pulp and paper mills.
Honest Iron & Engineering Works
Stand No: 7614



Honest Iron & Engineering Works established in 1965 offering its services and catering needs of paper industry untiringly for last 45 years. Honest offers a complete manufacturing program in their fully equipped workshop with all facilities under single roof backed by experienced designers & technocrats, where high speed quality paper machines are built up.
Recently Honest has supplied one 100 TPD Twin Liner Kraft Paper Machine to Sri Andal Paper Mills Unit – II Pvt. Ltd., Sathyamangalam, Dist. Erode, Tamilnadu and another 120 TPD Twin Liner Kraft Paper Machine to Genus Paper Products Ltd., Moradabad (U.P). Honest's paper machines are also exported to Nepal, Bangladesh, Ethiopia, Nigeria and Iran.
Products Offered
• Stock Preparation Equipments.
• Single & Multi Layer Fourdrinier Wire Machines.
• Yankee & Newsprint, Writing / Printing Paper Machines.
• Four Wire Duplex Machine upto 350 Tons.
• Bi-Nip, Tri-Nip & Wide Nip Presses and Jumbo Presses.
• M.S. Drying Cylinders and Uni-run.
• Two Tier & Three Tier Dryer Framings.
• Calendar Machine.
• Pope Reeler.
• Slitter Rewinders.
Plans for Paperex, 2011
• Branding of our product in proper perspective with its edge above features although far more economical in comparison.
• Knowledge sharing with foreign and Indian delegates from pulp, paper & allied industries.
• Vendor Development.
Expectations from Paperex, 2011
• Exposure in global market.
• Domestic Business Growth.
• Exchange of technological ideas.
• Association with good vendors.
Imerys


Imerys is the world leader in industrial minerals. We, at Imerys, mine rare resources and turn them into specialities that improve the products and processes of our customers in diverse industrial applications. The pigments for paper and packaging business group comprise the group's activities in kaolin and calcium carbonates (natural and precipitated) to serve the major international paper-makers: more than 350 paper mills are served: 43% in Europe, 24% in North America, and 33% in the rest of the world, mainly Asia-Pacific, the region driving growth in the paper industry.
Our business group's presence in India, which dates back to 2004, is now marked by three WGCC (Wet Ground Calcium Carbonate) plants at Bhigwan, Amritsar and Silvassa and one slurry PCC plant at Bhadrachalam, from where we cater to the carbonates (filler and coating) requirement of the Indian paper industry.
Products Offered
• WGCC and slurry PCC for filler and coating applications.
• Kaolin clays.
• Speciality clay for barrier coating applications.
• Customised product solutions for the paper industry.
Plans for the Paperex, 2011
Our global technical and marketing experts for board and packaging are present during Paperex 2011 and would look forward to meet our present and potential customers to explore and strengthen business opportunities in India.
Expectations form Paperex, 2011
We expect Paperex 2011 to provide us a platform for reaching a wider audience in the Indian paper industry and help us re-affirm our market leadership position in providing multi-pigment solutions to the paper and board industry for various applications.
Ivax Paper Chemicals
Stand No: 7247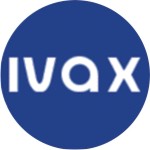 Ivax Paper Chemicals was the first company to manufacture specialty sizing chemicals in India for paper application and now is an ISO 9001-2008 certified company. It started first production unit in 1988 at, Andhra Pradesh. The production was started with the modified rosin derivatives with the technology from UK, as a substitute for the Gum Rosin. Ivax started the first AKD EMULSION manufacturing unit in India in 1993. This has made a historic change in the Indian paper making and by early 2000 almost all white grade mills converted their machines to Alkaline sizing, eliminating or reducing significantly the use of ALUM. Ivax started its manufacturing Alknyl Succinic Anhydride (ASA) in its plant at Andhra Pradesh. Ivax is one among the a few manufacturers of ASA in Asia and one amongst only five manufacturers in the world today. The production facilities commissioned were Ivax Kathua unit, in Jammu and Kashmir, India; Ivax Prachinburi Unit, in Thailand; & Ivax Kovai unit, in Tamilnadu, India to meet the growing demand of our customers.
Products Offered
Entire range of sizing chemicals (internal & surface sizing), retention program, biocide program, defoamers, wet & dry strength resins, enzymes, deinking & digester additives and wire & felt cleaning.
Plans for the Paperex, 2011
Value based platform for sharing technical knowledge and exploring together with customers to meet the future challenges of paper industry.
Expectations form Paperex, 2011
Launching newer concepts and approaches to improve quality and optimize the chemical cost per ton of paper.
Jasch Industries Ltd.
Stand No: 7337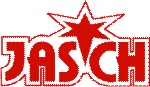 Jasch Industries Ltd., is an ISO 9001:2000 company & specializes in quality control scanner systems for paper & tissue industry. Our scanner QCS units are widely used for online measurement & control of basic quality parameters such as basis weight, moisture, ash & caliper contents. With an installation base of more than 150 QCS units all across the globe & after sales service support network covering all the 5 continents, today,
JASCH enjoys trust from leading paper mills & machine manufacturer's.
Product offered
Quality control scanner units for online control of basis weight, moisture, ash & caliper.
Plans for the Paperex, 2011
We shall be displaying our Quality Control Scanner unit.
Expectations form Paperex, 2011
Eying the fact that Paperex is major show now in ASIA, we expect good customer turnout especially from Middle East countries and also from Vietnam & Philippines in the Far East.
Jaykay Enterprise
Stand No: 657



Our mission since last 3 decades has been to add value to the Indian paper industry, supporting our overseas associates at the highest level of technical experience and support. Today we are at the doorsteps of a huge joint venture with GapCon, Germany to manufacture for the first time soft calenders in India apart from related services and grinding on a fully automatic machine, with nearly 40 crore investment.
Product offerings
• GapCon – complete paper machine and auxiliaries from headbox to rewinder.
• VIB – Online CD moisture profile control system, web cleaning system, spray system.
• Lanex – Threading system and carrier rope.
• Corbellini – Korindon ceramic covers for drainage elements.
• Bonetti + Levcon Jaykay – Doctor blades, coater blades, doctoring systems.
• Irle – Thermal calendar roll, chilled cast iron calendar roll.
• E+L – Auto guiding + tensioning, sheet break detector.
• MWN – Press rolls, granite/stonite roll, suction roll, perforated drier press roll shells etc.
• Vecoplan – High capacity drum chippers & rechippers.
• Neyrtec – Tasster dewatering of waste paper plant sludge.
Plans for the Paperex, 2011
Focus on improving machine efficiency and grade quality with minimum investments. Apart from this, we would like to share our experience on the largest VECOPLAN drum chippers working in Indian mills.
Expectations form Paperex, 2011
Convincing the medium sector, towards secured and cost effective investments.
Metso
Stand No: 507



Metso is a global supplier of sustainable technology and services for mining, construction, power generation, automation, recycling and the pulp and paper industries. We have about 29,000 employees in more than 50 countries.
Products offered
Global supplier of technology and services for the mining, construction, power generation, oil and gas, recycling, and pulp and paper industries.
Plans for Paperex, 2011
We are planning to show our new Opti Concept M. This is Metso's new modular based concept for paper and board making. The new concept stands for economy of total investment, personal safety and machine usability as well as reduction of environmental load.
Expectations form Paperex, 2011
We will present our papers on OptiConcept M at the Exhibition on 10th Dec, 2011 where people from different mills will participate. This will enhance the knowledge about our new machine and hopefully we will cater some good orders for this machine.
MLM India Ltd.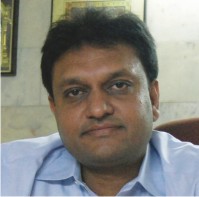 Started by Late Mr. Mitthan Lal Jain, MLM India Limited established in 1948, is a prominent importer and indentor of paper, paperboard, pulp and newsprint in India. Initially, they started catering the domestic market then in 1997, they went into imports. There vast level of experience since 1948 has made them a reliable & trusted partner for their customers. A one stop shop which provide a total paper solution to all its customer's requirements. In a brief chat with Mr. Vinay Jain, Managing Director of MLM India Ltd, he enlightened us about the different spheres of his business, plans ahead and his views on trading.
Throwing light on their mission he told "our main aim is that in the next 10-15 years we should operate in the entire 7 continents having offices in respective continent. Till date there is no Indian paper trader who went global and we wish to be global. Presently, we deal in all the specialty and commodity grades covering approximately 70 to 80 grades. We are pretty strong in technical grades and possess fairly good knowledge and carry connections worldwide which keeps us ahead in the race."
Talking about their service he said "we have logistically well-appointed service departments to ensure an effective, efficient and reliable service. Our strategy and financial strength allows us to focus on long term partnerships. Our experience has taught us that if we serve clients well, the success will follow. We constantly strive to anticipate the rapidly changing needs of our clients and develop new services to meet those needs."
Our main strengths are knowledge, risk taking abilities and the financial ability. In this time of inflation we are looking for the opportunities to grow. The important thing is that we want to learn. Further adding on marketing strategy, "we have chosen to go fast rather than slow and learn from our mistakes. We are importing mainly from Europe and America and now have entered into Asian market. In India everyone is looking for the alternate supply source and that is what we are encashing on. To cater the various need of the customers we participate in most of the exhibitions whether India or abroad."
On plans ahead "my next generation is going to be global. We are planning to expand our global footprint. Our focus is more on BRIC countries as they are the developing economies. In the last 2 years we have established ourselves in the Middle East and now we are targeting African markets, South America and then Russia."
Expressing the importance of imports of stock lot papers, he added "If there have been no imports of stock lot paper in India then there could have been scarcity of paper and perhaps there could have been mismatch in the prices."
Nalco Water India Limited
Stand No: 7806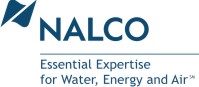 Nalco is the world's leading water treatment and process improvement company, delivering significant environmental, social and economic performance benefits. Nalco helps customers reduce energy, water and other natural resource consumption, enhance air quality, minimize environmental releases and improve productivity and end products while boosting the bottom line. From the new main headquarters in Pune, Nalco also manages district offices in Mumbai, Baroda, Kolkata, Delhi, and Chennai. Manufacturing plants in Konnagar, West Bengal and Pune, Maharashtra produce a full range of blended formulations.
Products Offered
Nalco solutions are specially designed to deliver cost improvement in raw materials, water & energy, chemicals and efficiency, while reducing environmental impact.
1. Fiber Savings:-
• Filler loading
• Basis weight reduction
• Lower cost fiber sources
• Long fiber reduction
• Pulp yield
2. Water & Energy Savings:-
Water usage
• System closure
• Shower optimization
• Additive dilution
• Water treatment
Energy savings
• Felt performance
• Press dewatering
• Boiler efficiency
• Lime mud dryness
3. Chemical Savings:-
Program optimization
• Sizing aids
• Dry strength aids
• Retention aids
• Microbial control
• Pulping aids
• Yankee coating
• Cleaning chemicals
• Water treatment
Process optimization
• Bleaching chemicals
• Wet strength resin
• Fabric life
• Optical brightener
4. Machine Efficiency:-
Operational efficiency
• Machine breaks
• Sheet holes and defects
• Boilout frequency
• Pressing efficiency
• Wet web strength
• Yankee operation
Quality
• First grade production
• Fewer rejects
5. Air Management:-
• Improving air quality
• Providing fuel flexibility
• Reducing CO2, NOx and SOx emissions, mercury and particulate matter
Plans for Paperex, 2011
• Presentation on FillerTEK technology by Anuchate Saenkhot.
• Case histories and literatures on paper sustainability, ParetoTM, Scale Guard Technology, RDF, Wash aid, LMDA etc. by Nalco experts.
Expectations from Paperex, 2011
To provide us with a platform where the intellectuals will share their knowledge and experience so that we get enriched with the information regarding new technologies and advancement of existing technologies related to the paper industry.
Parason Machinery (I) Pvt. Ltd.
Stand No: 655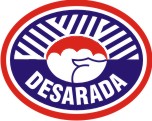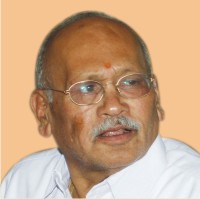 Parason Machinery (I) Pvt. Ltd. situated at Aurangabad (Maharashtra) India & engaged in the manufacture of a wide range of machinery & spares for paper industry was established in 1991 under the leadership of its Chairman Dr. Champalal Desarda, who is doctorate in metallurgical engineering with over 36 years of experience. Due to continuous research & development with the aid of latest imported equipment, the unit went on adding new product range. The unit manufactures complete equipment of different sizes for pulping section including refiners, pulpers, screen & deinking plant.
Parason is already a known name outside the Indian geographical borders. We have customers spread in more than 45 countries across the globe now. Parason is pursuing an addition of new entity "Parason Latin America" in its stride to serve the upcoming South American Pulp and Paper Industry and North America too.
Products Offered
1. Machine Division: The division has commissioned around 3000 Tri-disc Refiners,1000 Pressure screens, 200 Pulpers, 10 Hot Disperser systems and 5 De-inking Cell, in India and abroad during the last 20 years, which are running successfully.
• Hi-consistency pulper
• Low Consistency Pulper
• Ragger
• Trommel Screen
• Hi-consistency cleaner – motorized
• Medium consistency cleaners – Non motorized.
• Turbo Separator (TS-450 TO TS-1200)
• Medium Consistency screen – vertical/horizontal
• Low Consistency screen – vertical
• Reject Screen with washing cycle
• Low Density Cleaners (550 lpm to 1000 lpm)
• Deinking Cell
• Disc Thickeners
• Folded Thickeners
• Hot Disperser System (25 tpd to 250 tpd)
• Centriflow Refiners Model No. CR-25, CR-35 & CR-45, CR-60
• Agitators
• Tri-disc Refiners (from 13" to 34")
• Screen Baskets of all types (400 to 15000 mm)
2. Foundry division: This division consists of two foundry units, viz. Pratishthan Alloy Castings and Pratishthan Alloys Pvt.Ltd. This division is engaged in manufacture of spares for different paper mills. The product range of the division includes:
• Refining discs various sizes 12" to 59"
• Disperser disc for dispersion
• Deflaker Disc
• Conflow tackle/conical tackle JC-00, 01, 02, 03 & 04 in segments as well as in Single Cone
• Pulper Impellers/Rotors
• Bed plate and Impellers
• Sleeves
Plans for Paperex, 2011
Parason is planning to exhibit their lot of equipments and machineries under stock preparation and the attraction will be the modern compact MC cleaner to replace the conventional centricleaning system. The other new equipment and machinery which are planned to be displayed at the event are new 34″ double disk refiner and CR-75 confiner new sturdy conical refiner for higher capacity mills.
Expectations from Paperex, 2011
Parason has been till now serving the industry in the area of stock preparation but now wishes to venture a step ahead into the machine area shortly. The other aim is to have division of industrial suppliers too for any of the industry requirement. We feel that Paperex should be a good platform to ensure a smooth addition with the aim to provide the best to our customer under one roof.
Voith
"First Choice" and "Preferred Supplier" for India's Paper Industry
Integrated EcoMill-Concept key highlight at Paperex
Stand No: 642



Voith is present in India since long, with the first paper machine supplied in 1926. With more than 140 years of experience, Voith has technology and products for the complete paper manufacturing process of paper, board and tissue. Customer put their trust in the expertise and competence of Voith as a system provider.
India is a fast-growing country with a dynamic pulp and paper market. The challenge is to ensure highest quality and productivity over the entire life cycle of a paper production line. Therefore, papermakers rely on Voith as a professional partner who supports them in all technical needs, over the entire technical age, even over decades.
The goal of Voith was and is to work together with customers long-term. Paper machines have very long service lives – sometimes over 50 years and longer. Accordingly, Voith supports its customer through the entire life cycle of the paper machine. Voith is proud to enjoy the "Preferred Supplier" status in the paper industry and is willing to work intensively with the Indian paper Industry in India as a true "Local Partner".
With its Integrated EcoMill (IEM), shown at the PaperEx, Voith presents a paper mill concept that relies on complete process integration – both inside and outside the paper mill. The consumption of raw materials, energy and water is thus optimized, which yields tangible economic advantages.
The IEM from Voith scores twice: fewer resources are consumed and at the same time investment and operating costs are lowered. This is facilitated by highly integrated sub-processes. The concept is both ecologically and economically attractive and is a sustainable alternative to conventional paper mills.
A special variant of the IEM is Voith Paper's Urban Mill – an integrated paper mill in the vicinity of an industrial urban area. Along with low consumption of resources, papermakers additionally benefit from low investment, operating and logistics costs.
Wires & Fabriks (S.A.) Ltd.
Stand No: 414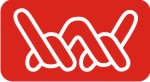 Since 1965 Wires & Fabriks have been serving the paper industry and today they have become the most successful paper machine clothing manufacturer in the Indian market apart from being an exporter to over 20 countries including Middle East where in many of the mills they have achieved the status of a preferred supplier. They have recently entered into a technical collaboration with Albany International and this will help them to further build their competence in manufacturing, application engineering and technical services for the latest SSB range of forming fabrics which is branded as STL by them. As a consequence they have made huge investments in state-of-art manufacturing machinery in their Jaipur plant in all the processes.
Product Offered
Forming Fabrics, Dryer Screens, Pulp Fabrics, Stainless Steel mesh and Dewatering Press Belts etc. Engineering products from Kingsley would include Oscillating Showers & Nozzles, Manual & Auto Filters, Doctoring Systems & Blades, DAF Systems and Tail Cutters etc.
Plans for Paperex, 2011
They have lately launched STL-Support-Shute Triple Layer Fabrics, which belongs to SSB range of forming fabrics. This sophisticated product design is manufactured in their Jaipur, India plant in technical collaboration with M/s Albany International.
Wolkem India Ltd.
Stand No: 7808



Wolkem is the world's largest miner and producer of Wollastonite and India's largest miner and producer of Calcite (GCC) and also Wet Ground Calcium Carbonate (WGCC). Besides, Wolkem is recognized as a dependable reputed miner and processor of Talc and Limestone. It has it mines and plants located in 7states of India where it manufactures over 80 mineral grades, which are sold as fillers & extenders in over 20 industries including Paper, Ceramics etc. Today Wolkem exports to over 20 countries across 4 continents.
Products Offered
Ground Calcium Carbonate (GCC), Wet-Ground Calcium Carbonate (WGCC), Talc & Lime.
Plans for the Paperex, 2011
Exhibiting our Mineral Products used as filler in paper industry.