By replacing coal with sustainable fuels, Sappi's Gratkorn mill is furthering its climate protection goals and reducing its greenhouse gas emissions by about 30 percent.
October 14, 2022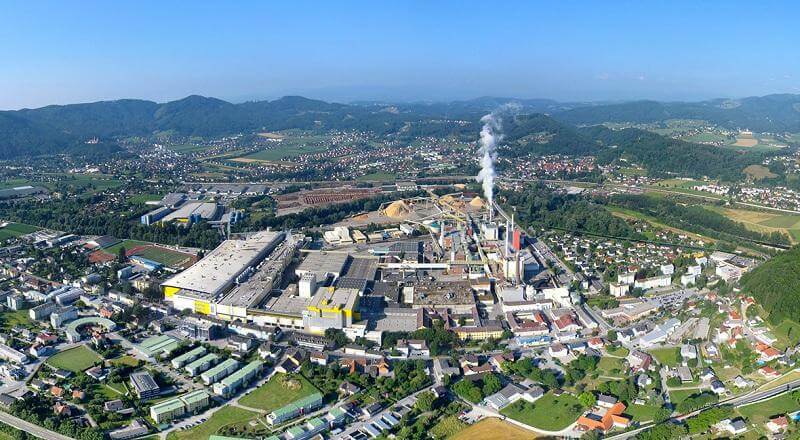 Sappi has completed the modernisation of the power plant boiler at its production site in Gratkorn, Austria. Now, the sustainable fuels like biomass will be utilised in place of coal in the paper machines at Sappi's largest European mill. In the transitional phase, the new state-of-the-art boiler will run on natural gas and biomass.
Watch: IVAX Paper Chemicals Interview
"Our ultimate goal is to use only sustainable and renewable fuels. This will make us more independent in the future, especially in times of gas shortages and uncertainty on the energy market," explains Mr. Max Oberhumer, Managing Director of Sappi Gratkorn.
By phasing out coal, the Gratkorn mill is strengthening its commitment towards climate protection and reducing its greenhouse gas emissions by about 30 percent. Moreover, the project is a top priority on Sappi Europe's sustainability agenda. The Company has planned an investment of EUR 35 million which shows a clear commitment to the sustainability of the paper mill.
In July, the Science Based Targets initiative (SBTi) had assented to Sappi's goal of decreasing carbon emissions by 41.5 percent per tonne of product by 2030 from a 2019 base year, and that 44 percent of its suppliers will be implementing science-based targets by 2026. The SBTi-approved targets are part of Sappi's much larger global and regional commitments to the United Nations Sustainable Development Goals (SDGs). The Company has initiated numerous projects to reduce the company's greenhouse gas emissions.
Ms. Sarah Price, Director Sustainability at Sappi Europe, says, "Across Europe, we are deriving more value from every tree, by-product and resource we use. We are dedicated to sustainable forestry, to reducing waste and maximizing efficiencies with the resources we use."
Also Read: Sappi to Sell Three European Graphic Paper Mills
The decarbonisation strategies of Sappi consist of around 80 sustainability-related projects, which are expected to be carried out across the European paper mills by 2025. She explains that their key goal is to reduce emissions of specific greenhouse gases (Scope 1 and 2) by 25 percent by 2025 and to increase the share of renewable energy in Europe to 50 percent (compared to 2019).
Further, at the Alfeld Mill, the evaporation plant for spent black liquor has been expanded, which would increase pulp production and generate surplus green energy.